Netizens praise JYP Entertainment for their success this year
With the year coming to an end soon, netizens felt the need to praise JYP Entertainment for finding a lot of success this year. 
Although JYP Entertainment is known for being part of the "big three" entertainment companies in Korea, the company appeared to be losing ground compared to its competitors SM Entertainment and YG Entertainment recently. However, netizens pointed out that this year has been especially good for JYP Entertainment, whose had a variety of artists promote rather successfully.
With Baek Ah Yeon dominating the charts with her hit song "Shouldn't Have," miss A achieving a perfect all-kill, TWICE making an incredibly strong debut, and more, JYP Entertainment is definitely looking to be on a resurgence. In a recent interview, founder and CEO Park Jin Young commented on the success of his company this year. Several memorable quotes from the interview can be found below:
Find out what Netizens had to say about this article below!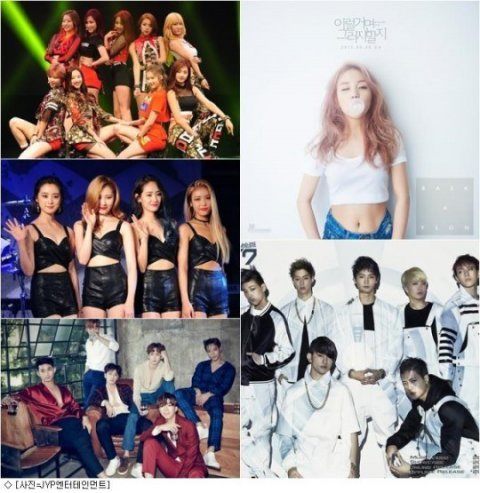 "I was really depressed because we didn't release any hit songs in 2014"
"Wonder Girls's next album will be self-written and produced, and the title track will be produced by Yenny"
"TWICE has both skills and strong personalities, a combination that's really hard to find"
---
NETIZEN REACTIONS
Koreaboo has collected reactions from Netizens who commented on the original article from our Korean source. The below comments are the most popular comments at the time of this article being published.
---
[+ 95, – 7] JYP this year was amazing. If only it weren't for that MV director 2 PM would have been more active as well. Let's keep this going JYP !!!
[+ 95, – 5] G-Soul -> 15& -> Miss A -> JYP -> Baek Ah Yeon -> Got 7 -> WG -> Day 6 -> TWICE they all did well in 2015
[+ 80, – 4] I love JYP
Source: Pann
Share This Post