Rumors of discord abolished as Yang Hyun Suk re-follows Seungri and Park Bom on Instagram
On the morning of April 16th, we reported that YG Entertainment's CEO Yang Hyun Suk unfollowed BIGBANG's Seungri and 2NE1's Park Bom on Instagram, stirring up rumors of discord and possible withdrawals from the company. However, the rumors now happen to be cleared up.
Earlier on in the morning of April 16th, many fans and followers of Yang Hyun Suk's Instagram account noticed that the CEO had unfollowed two of his agency's artists, Seungri and Park Bom. This small action had many fans rattled up in chaos and worry, wondering what the unfollow meant, despite it probably being just a mistake.
Was it a sign of discord among himself and the two idols? Was this a foreshadowing of the two idols being withdrawn from the company, especially after recent news of their contracts coming to an end? Many fans even speculated that this unfollowing of the two artists might have been caused by Seungri's 2013 sex scandal and 2014 car accident, as well as Park Bom's 2014 drug scandal along with rumors of 2NE1's disbandment.
Prior to the unfollowing of Seungri and Park Bom, Yang Hyun Suk had been following a total of six of his artists including Seungri, Park Bom, G-Dragon, Taeyang, Dara, and CL. After the unfollowing, only the other four artists were listed under his "following" list.
However, after hours of fans requesting for an explanation of why the BIGBANG and 2NE1 members were unfollowed on Instagram, several fans began noticing that the CEO's following count had actually increased from four to nine members.
Upon checking the newly updated list, it is showing that Yang Hyun Suk is now currently re-following Seungri and Park Bom as well as new follows including Jinusean's Jinu and Sean and Epik High's Tablo, clearing up the massive turmoil and speculations that Seungri and Park Bom were undergoing some issues within the agency.
It turns out the unfollows were just mistakes after all. What are your thoughts?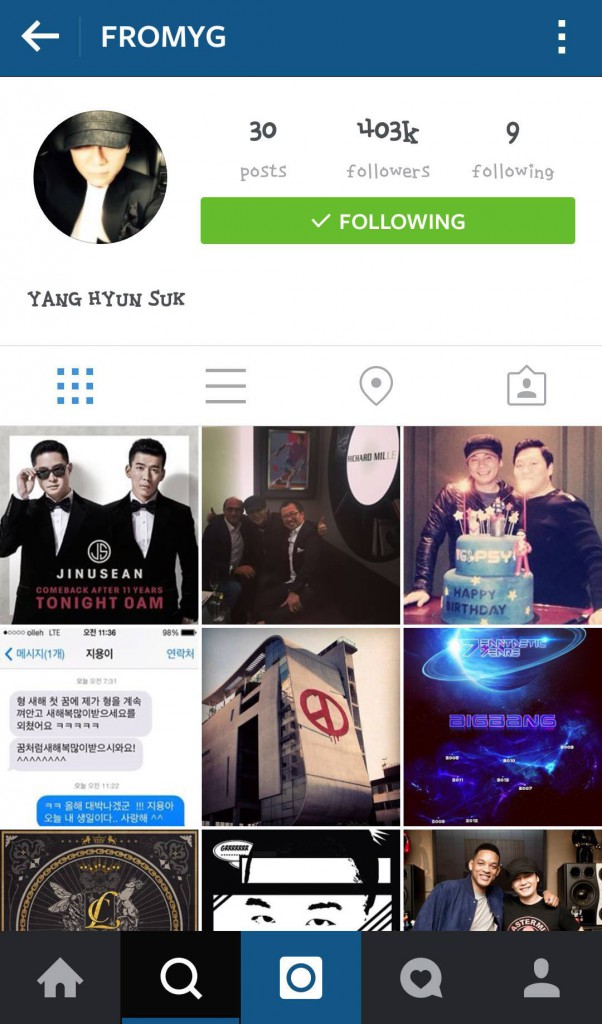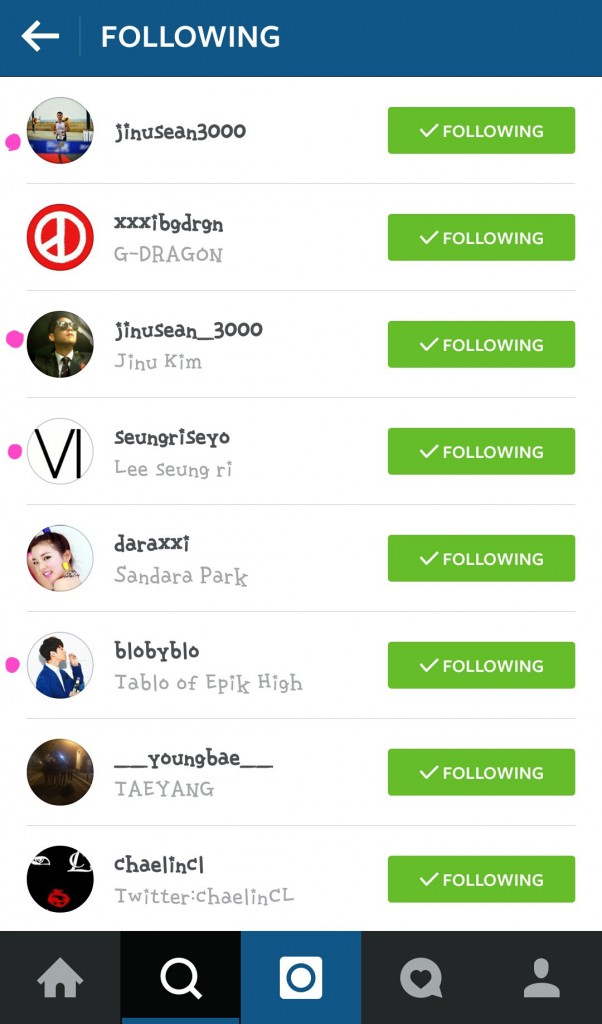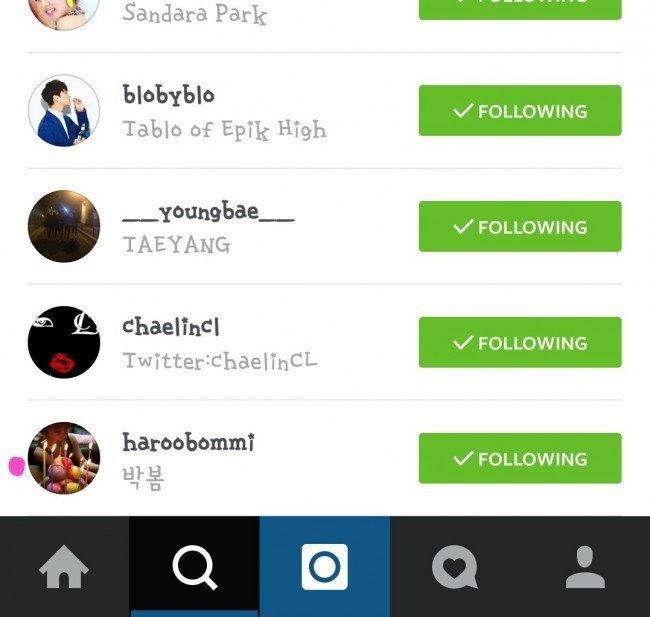 Share This Post