Tao rumored to have sold off his Maserati Granturismo in preparation to leave EXO
Amidst his withdrawal rumours from EXO, Tao's supercar has been spotted for sale online on a used car website, Bobae Dream.

According to many fans, the car that is in question is the same white Maserati Granturismo Sport 4.7 MC, an Italian brand that Tao has been driving in Korea. This 2012 model was initially sold for the price of 243 million won (approximately $220,000 USD) in Korea.
On the website, the dealer offered the car for 165 million won, which was the price sold in September of 2014. Along with the description that the car's mileage only records 8,600Km, the dealer emphasised the point that the car originally belongs to a famous idol member.
Fans believe Tao is selling his belongings in Korea for his departure preparations. Previously, he has made fans even more anxious on his withdrawal possibility after his father's official statement and changing his Instagram profile. With such speculations, more fans are disappointed but assured that there is a higher possibility that Tao will be leaving the group.
Although SM Entertainment nor Tao released an official statement regarding the rumours, Tao was spotted heading to the United States, specifically California, undergoing treatment for his injuries.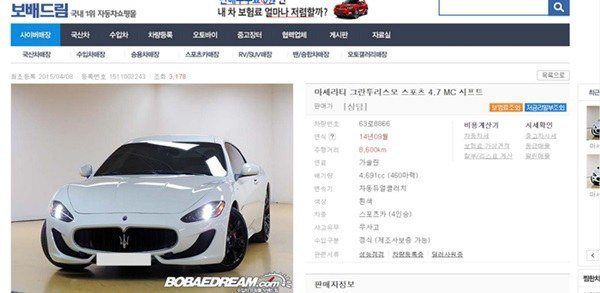 Source: Hankook Ilbo
Share This Post