Shin Se Kyung kisses Gary on "Running Man"
Actress Shin Se Kyung shocked everyone on the set of SBS' Running Man as she kissed cast member Gary in the latest episode.
In the recent filming of Running Man, actresses Shin Se Kyung, Yoon Jin Seo, and Park Ye Jin appeared as the special guests for the episode. With the appearances of the three actresses, the cast welcomed them with enthusiastic cheers. In response to their excitement, female cast member Song Ji Hyo complained, "Their response is so different compared to when they see me." 
Ji Suk Jin during the episode also took the initiative to pair up Yoon Jin Seo with Kim Jong Kook, and commented on the couple saying, "You and Kim Jong Kook go well with each other. I wish you two the best." 
As the episode progressed Shin Se Kyung was not easily deceived by the members due to her previous experience on the show. With her charms and manners, the actress managed to make Gary's heart flutter during her time on the show.
Shin Se Kyung and Yoon Jin Seo showed everyone on the show that they can get down and dirty during their missions, and put their best effort into completing the tasks by throwing themselves into the mud without any hesitation. With their will to win, the actresses also participated in a kissing mission. Shin Se Kyung carried through with the mission, and surprised everyone as she planted a kiss on Gary's cheek.
Their episode is set to air on April 5th.
Meanwhile, Shin Se Kyung's drama with JYJ's Yoochun, The Girl Who Sees Smells, also aired following the finale of Hyde, Jekyll, and Me.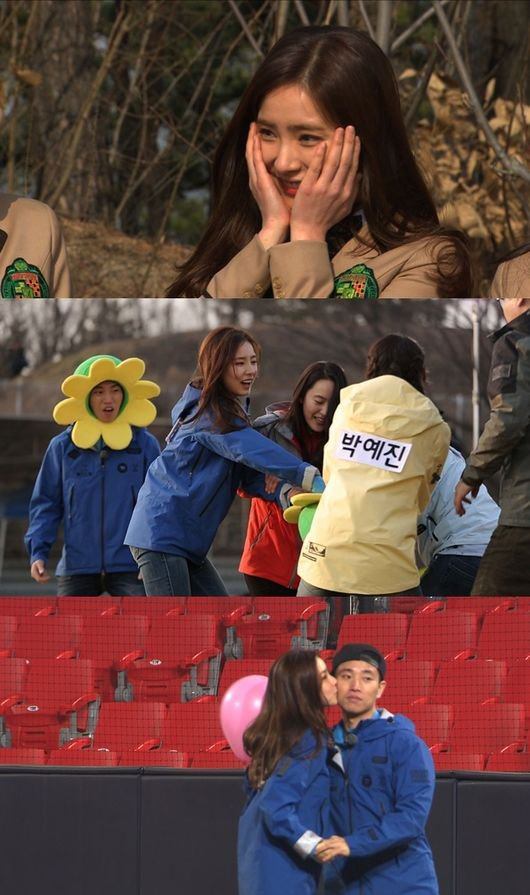 Source: Daily News Star Today
Share This Post