Siblings JOO and BTOB's Ilhoon get together for stylish pictorial for "InStyle"
The Jung siblings, BTOB's Ilhoon and ballad singer JOO, came together for a special sibling pictorial with InStyle.
With a colorful retro look for their pictorial concept, the two artists' playful side are captured as they play the part of a photographer.
During the interview segment with InStyle, Ilhoon revealed, "My sister debuted as a high-teen singer, and at the time, people called me 'JOO's dongsaeng' and I hated that. At the time I had '7th grade disease,' so when I had a mic, I thought I owned the world."
"I went into music without my family knowing, and during my trainee period, I finally understood the hardship my sister went through, and we became closer."
JOO, who recently moved agencies from JYP Entertainment to Woollim Entertainment, said, "There's not a lot of room for a ballad female singer in the music industry, and I have contemplated a change in musical direction. But a lot of people really like my [representative] songs 'Because of a Man' and 'Bad Guy,' so I'm confident in my new album."
The remaining pictorial and full interview can be found in the May 2015 issue of InStyle.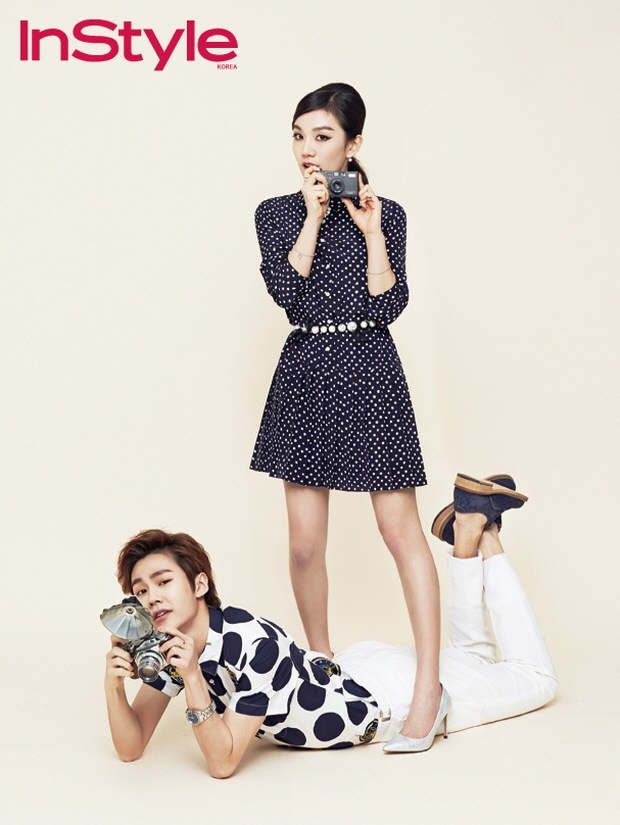 Source: The Star Chosun
Share This Post