SISTAR's Hyorin Bravely Announces Her Decision To Get Plastic Surgery
Even though it's incredibly common in South Korea, plastic surgery still has a negative stigma in the entertainment industry, especially with female idols. 
However, on a recent broadcast of popular MBC talk show Radio Star, SISTAR's Hyorin not only confessed to having double eyelid surgery, but expressed interest in getting them redone. Shocked at her statement, many of the show's cast members including Kim Gura attempted to convince Hyorin not to do so, to little avail.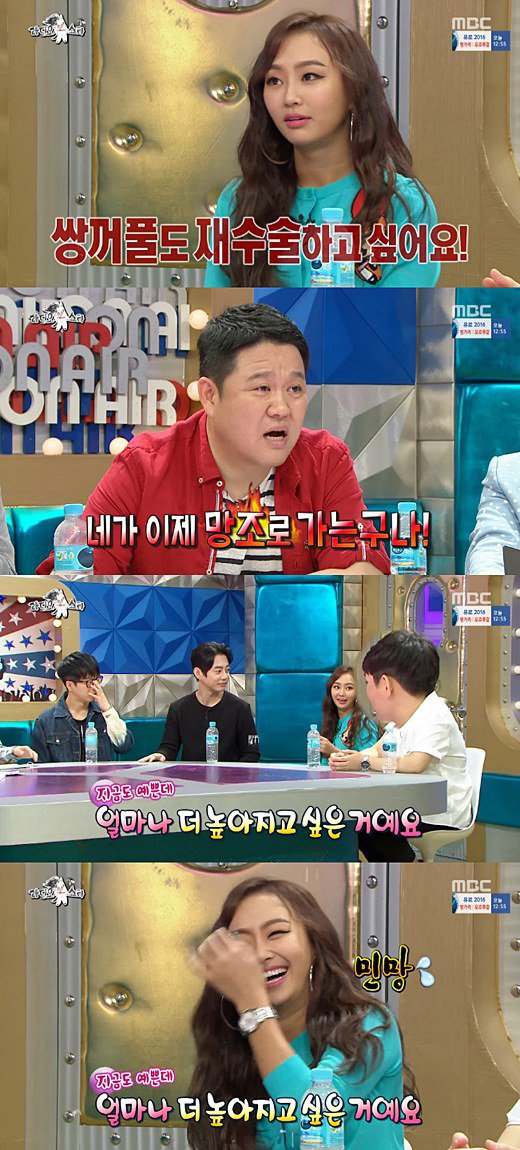 SISTAR recently made a comeback with new song "I Like That," which has quickly taken over Korean music charts. Check out the music video for the catchy new song below:
Source: My Daily
Share This Post