Spotted! Jessica Jung takes a photo with "Captain America" star Chris Evans
Mission Hills released more photos of Jessica Jung as she attends the "2014 Mission Hills World Celebrity Pro-Am" event in China. Along with the newly-released stills uploaded, it was also revealed that Jessica Jung met American actor Chris Evans on the same event. On October 23rd, Jessica Jung attended the "2014 Mission Hills World Celebrity Pro-Am" in China, along with professional golfers and noted celebrities around the world. In one of the photos, Jessica Jung was noted to have been introduced to American actor Chris Evans and posed for a photo together.
It was also at same event where she was quoted responding to the marriage rumours between her and Tyler Kwon, later on uploaded to Chinese media outlet, Youku Full Entertainment.
Recently, Jessica Jung has been making her presence known in China, previously appeared at Lane Crawford's event, further promoting her fashion brand, BLANC & ECLARE.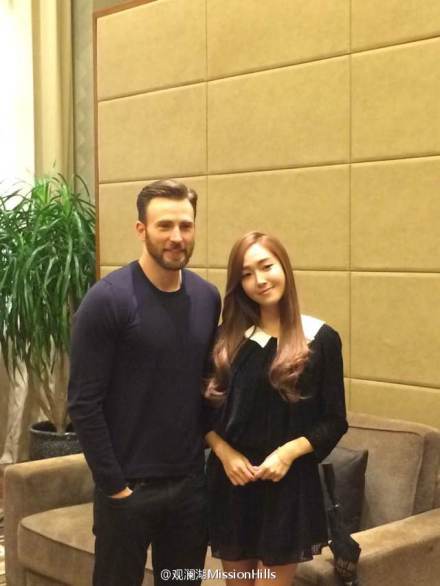 Share This Post