Tao cleans out his following list on Instagram after being unfollowed by Chanyeol
Tao has shocked fans after he went on an unfollowing spree on his Instagram, bringing his following list to 0.
It was found by fans that Chanyeol had first unfollowed Tao on Instagram, shortly after Tao unveiled a teaser for his upcoming solo music release. This seems to have prompted Tao to go on said unfollowing spree, unfollowing all six accounts he had followed, including EXO's Sehun, Baekhyun, Chanyeol, and Lay, Dynamic Duo's Gaeko, and Luhan.
Meanwhile, Tao is expected to unveil something in relation to his upcoming music release on the 13th and be back in Mainland China to film for Let's Sing Kids next week.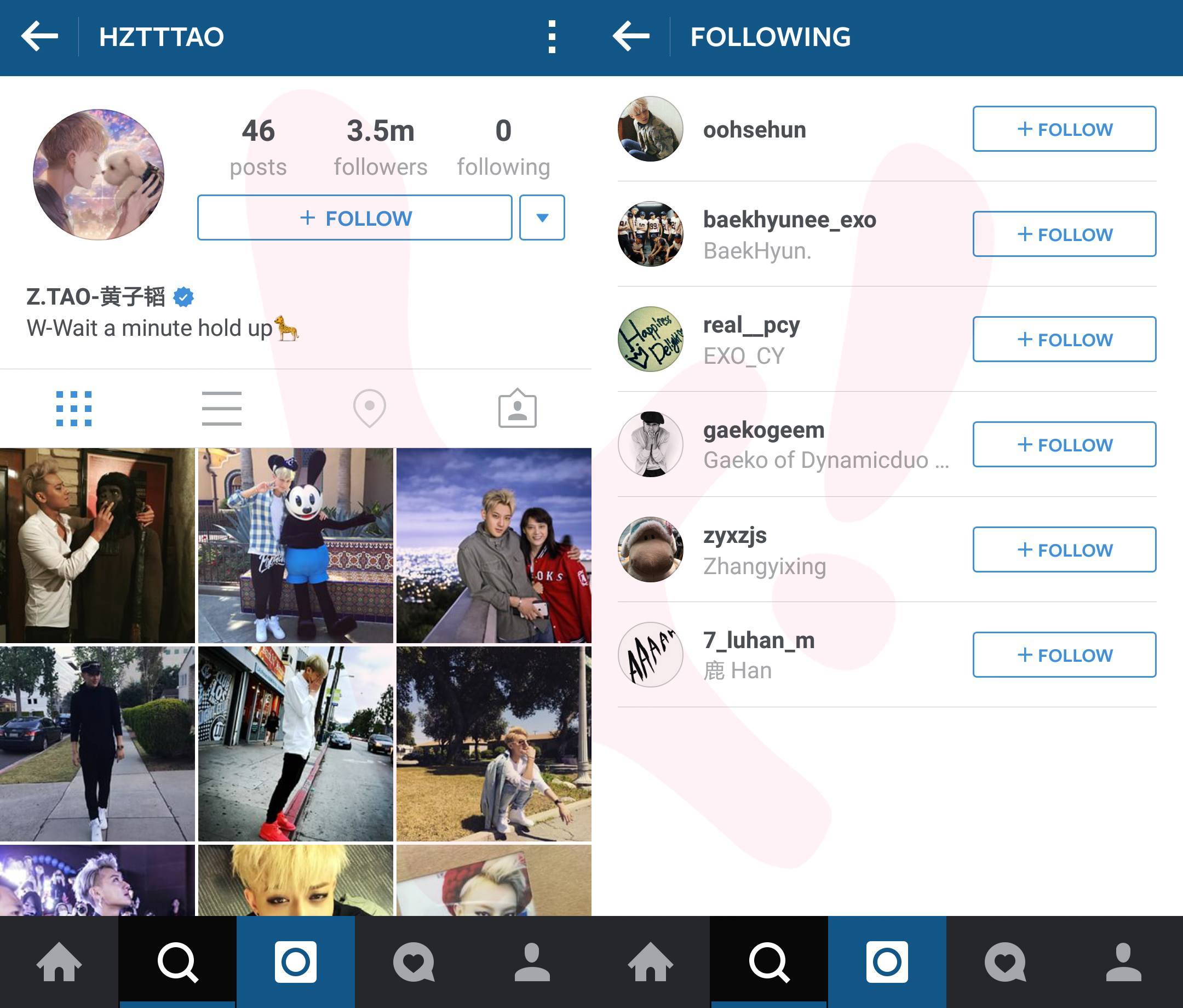 Share This Post