Tao confirms new mini-album with official teaser and Weibo announcment
Tao has confirmed he will be making his solo debut in China in the most recent Weibo update from his Chinese studio.
Tao set up his own studio in China earlier this month though SM Entertainment has yet to comment on it's official relation to the company.
On July 13th, his company, ZTAO Studio, released an official poster featuring his recent rumored comeback logo that was posted to his personal Instagram earlier this week. The Weibo post reads,"7.23 Huang Zi Tao Z.TAO is bringing his debut mini album as he officially returns [to his home country], please look anticipate it! #HuangZiTaosOfficialReturn"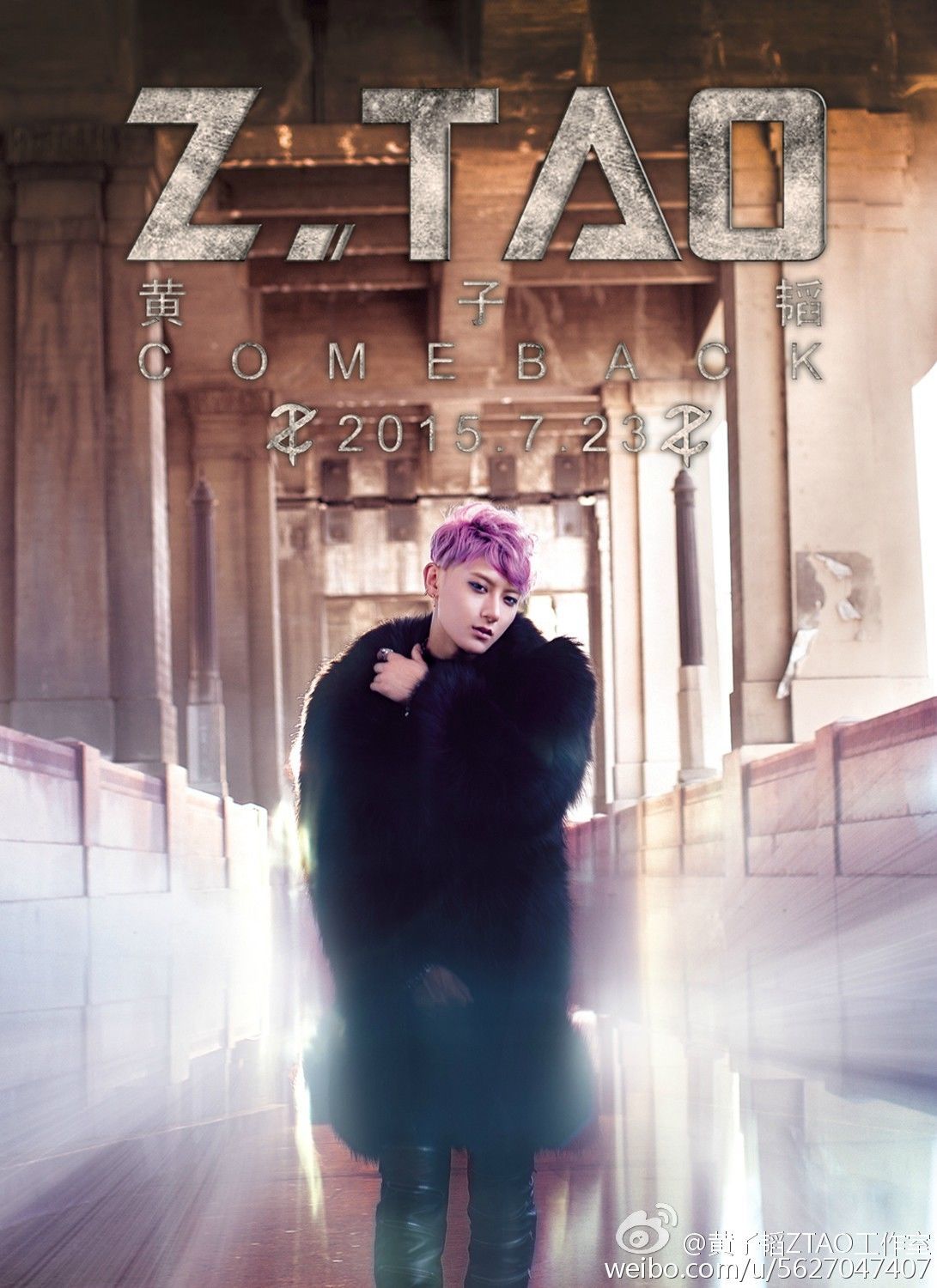 It seems that previous speculations of Tao's solo debut have proven to be true. With less than ten days until the official release, fans are anticipating what Tao will show in his first solo venture.
Tao was removed as a listed active member of EXO-M on Facebook and has since been caught up in a social media scuffle as he unfollowed everyone on Instagram after Chanyeol unfollowed him. In addition, he has been wrapped up in a controversy as he was recently announced as a music teacher for a Chinese children's singing show that previously hinted at a teacher with surname "Zhang" leading many to wonder if EXO's Lay (Zhang Yixing) was suddenly replaced by Tao.
Source: Tao's Weibo, ZTAO Studio Weibo
Share This Post