Trainees Claim Heo Chanmi's Participation In "Produce 101" Is UNFAIR Due To Idol Group Background
With so many contestants and so few spots available in the final lineup, Mnet's Produce 101 is extremely competitive. 
And when some contestants felt that a fellow competitor was in fact a former idol, many voiced their outrage, calling the casting unfair. The contestant in question, Heo Chanmi, was part of idol group F-ve Dolls, as well as Coed School. However, both groups are now disbanded, allowing the former member to join Produce 101.
However, other contestants are crying foul at her casting, claiming that it's unfair that she's part of the show, as she already has the experience and training that would give her an advantage over those who have yet to debut. Netizens, however, were divided on the issue, with some agreeing with the trainees, while others claimed that trainees who felt that way were rude to say so.
Find out what Netizens had to say about this article below!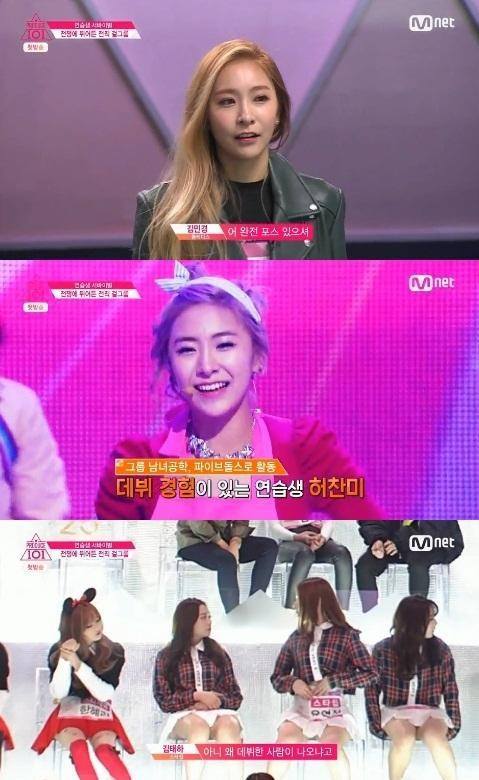 ---
NETIZEN REACTIONS
Koreaboo has collected reactions from Netizens who commented on the original article from our Korean source. The below comments are the most popular comments at the time of this article being published.
---
Shouldn't that be a disadvantage if anything
Who's to say this wasn't maliciously editted. Mnet;;
I understand where that Trainee is coming from but still saying that on camera is really rude.
I can't believe she said Chanmi's former groups just disappeared…
This girl I understand what she means but she's so rude.
Source: Instiz
Share This Post