VIXX reveals additional set of concert posters for "UTOPIA"
Counting down with less than three weeks left until VIXX's second solo concert tour, Jellyfish Entertainment revealed the second set of posters of each member!
Shared through the official fancafe, all six members of VIXX have a fair share by getting one whole poster to themselves. Comparatively, the previous set of concert posters released last week were taken in pairs.
This time, the members were all suited up and posed graciously for their individual shots. Against a background befitting the UTOPIA concert theme with a milky way concept, each of them showed their charisma as fallen feathers artistically fall graciously around them.
Meanwhile, VIXX has made a strong comeback with their remake track "Love Equation" as they continuously grab the number one trophies on music shows despite strong competitors.
UTOPIA will take place in Seoul on March 28th and 29th.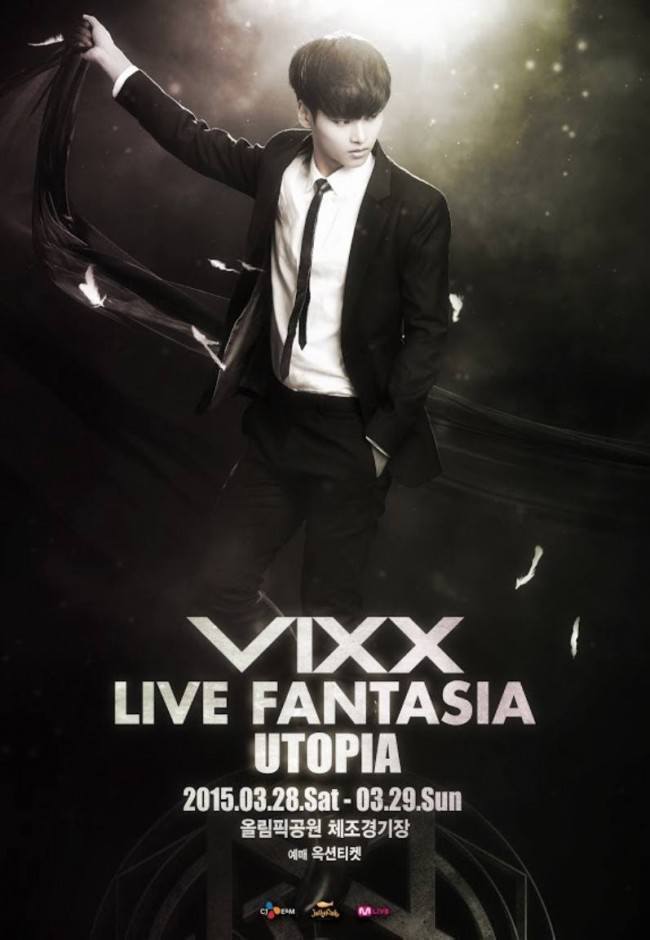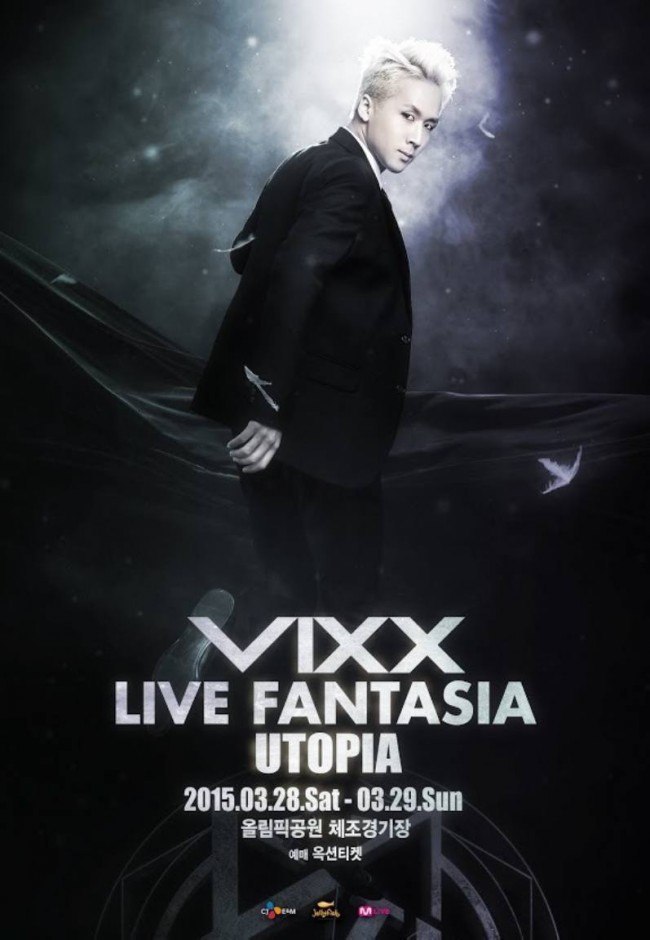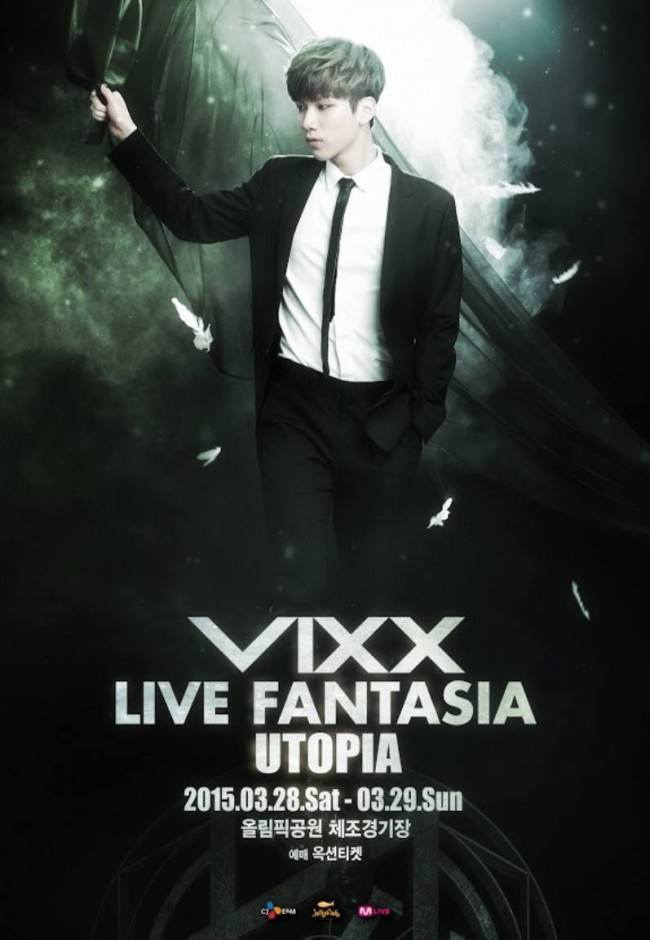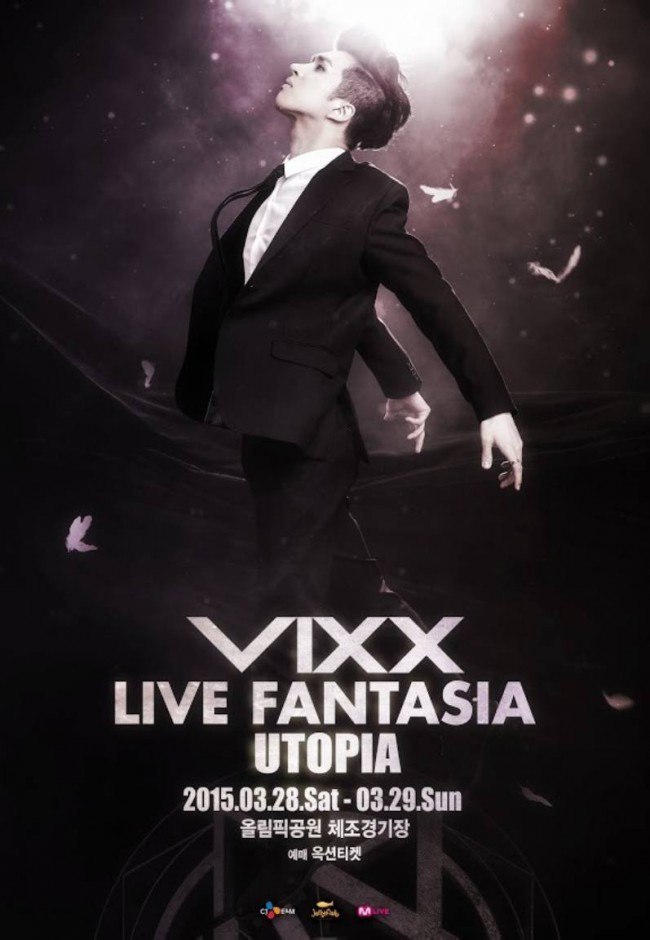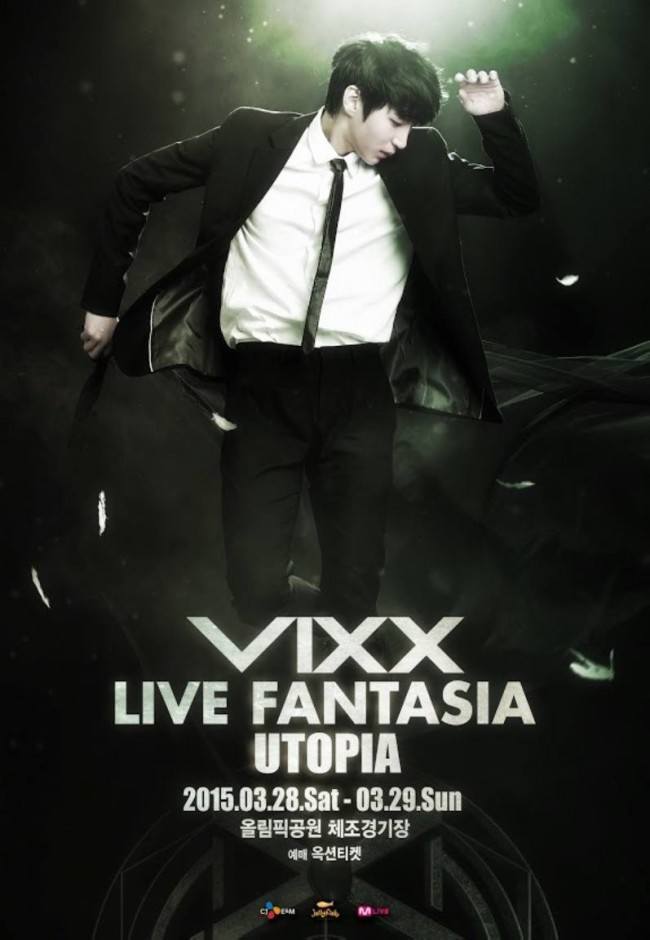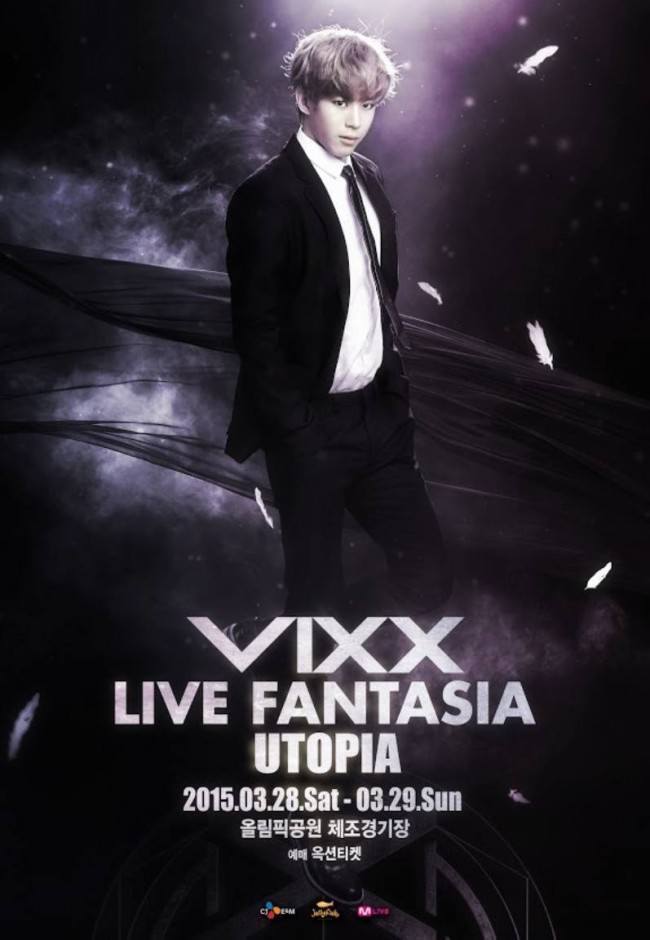 Source: VIXX's Fancafe
Share This Post