This Young American Boy Is BTS Jimin's Biggest Fan
ARMYs want Jimin to meet him
BTS is one of the biggest stars internationally and they have been won the hearts of millions of people across America.
Thanks to the passionate support of ARMYs they have received numerous international accolades and have recently embarked on an extension of their "Love Yourself" world tour, starting at the Rose Bowl stadium in Los Angeles.
BTS is the first Asian act to sell out the Rose Bowl stadium with over 120,000 people in attendance across two days!
But some of BTS's most enthusiastic supporters have been young children who are in love with the music and message that BTS promotes.
One particular young boy grabbed the attention of other ARMYs when he was waiting in line for merchandise at the Rose Bowl.
He had come to see BTS perform at Los Angeles along with his mother and he was adorably enthusiastic about attending the concert.
He even wore a Chimmy T-shirt to show his love for his bias Jimin!
He looked even cuter with his Chimmy headband too!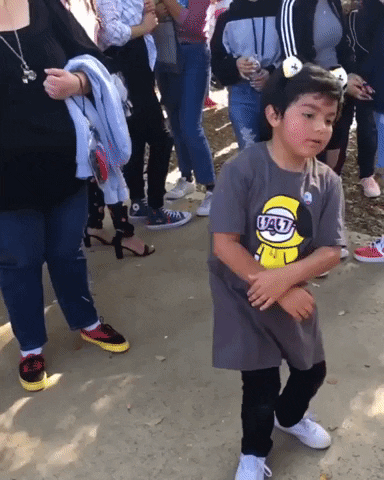 But then when Jimin's solo song "Lie" started playing, the boy started dancing along to it, showing how much he admired his bias.
Despite being of a young age, he enthusiastically nailed every single dance move and captured the passion that Jimin displayed when he performed at the 2016 KBS Song Festival.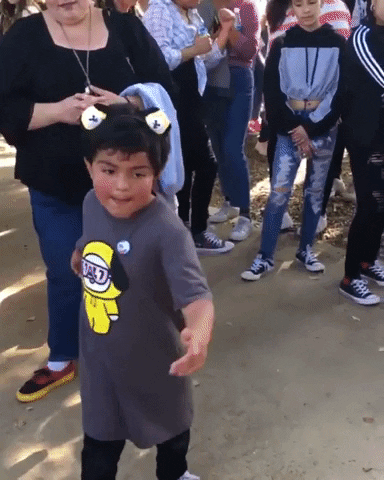 Meanwhile, the other ARMYs in attendance cheered him on.
JIMIN NEEDS TO SEE THIS. I met this sweet angel in line for merch at the Rose Bowl and he knew choreography to almost EVERY @BTS_twt song!! This is the only song I recorded, but he was AMAZING. He told me that when he grows up he wants to be a kpop idol just like Jimin 🥺 pic.twitter.com/kr1r98Bw3n

— Raetae💛 (@taetaecandyy) May 9, 2019
His dancing didn't stop then.
When "Blood Sweat & Tears" was playing in the background, the young boy broke out into dance and performed every single dance move, showing his love for BTS's discography.
Here is another clip of him doing BS&T. MY HEART 🥺😍 @BTS_twt pic.twitter.com/bx17vJAuR3

— Raetae💛 (@taetaecandyy) May 9, 2019
Since then, clips of his dancing have gone viral on Twitter.
Many ARMYs have found these videos incredibly heartwarming and are now hoping that the boy can someday meet Jimin!
When asked who he wants to be when he grew up, he didn't even need to think about his answer! He said that he wanted to be a K-Pop idol just like Jimin!
BTS and their fans all across the world truly shows that music knows no borders, no barriers and no boundaries.
Music unites us all regardless of our age, culture and language.
Share This Post