Zhoumi is a new member of 2AM?
2AM's Jokwon and Changmin share a friendly photo with Zhoumi at the backstage of a music show donning full smiles and even dressed in similar outfits! On November 4th, the threesome showed some brotherly love for each other at the backstage of SBS MTV's music show The Show. Despite being in different groups, the three of them display their telepathic minds as they wore similar performance outfits, a dark suit with a slight grayish-green tint.
2AM's Changmin first tweeted, "With his outfit, you could believe that Zhoumi is a member of 2AM hahaha. Should we sing together today?? keke. We share the same waiting room too keke."
Zhoumi later posted on his Weibo, "Together with 2AM's Changmin and Jokwon in the waiting room, we wore the same outfits, so now we can form a group! The last two photos are stolen from Changmin haha."
On November 4th's broadcast, Zhoumi performed the Chinese version of his solo debut track "Rewind," with a special feature appearance by EXO-M's Tao, while 2AM had their comeback stage for "Over The Destiny." Zhoumi also recently joined the MC team for SBS MTV's The Show alongside Girl's Day's Hyeri and T-ara's Jiyeon.
우리 2am맴버라고해도 믿을듯한 의상의 조미 ㅎㅎㅎ 오늘 같이 노래 부를까??ㅋㅋ 대기실도 같고 ㅋㅋ pic.twitter.com/hWkBCGH1r3

— LEE CHANG MIN (@2AMCHANGMIN) November 4, 2014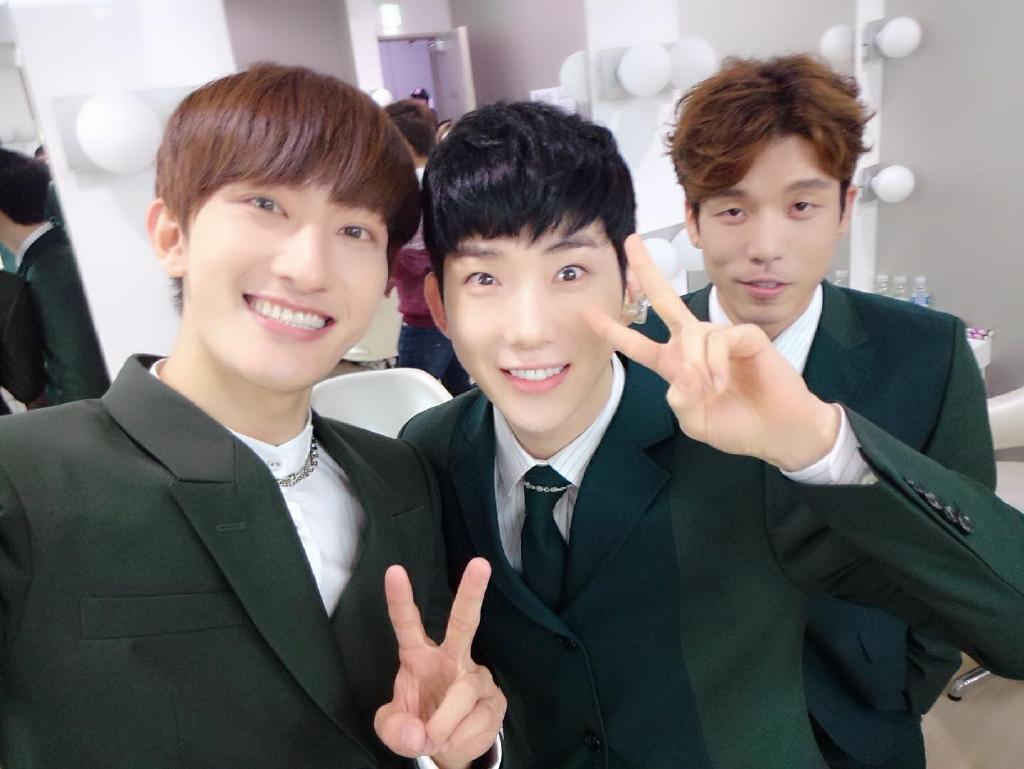 Share This Post