10+ Reasons Everyone Should Study In South Korea
From education to K-Pop.
Studying abroad may seem scary at first, but there are plenty of great reasons to do it. South Korea is one of the best places to go for a great study abroad experience. Here are some of the absolute best reasons to consider furthering your education in the land of K-Pop!
1. Education
The most obvious reason to study in South Korea is your education. South Korean universities are some of the best in Asia and their dedication to a quality education is outstanding. Many career paths are more open to candidates who have studied abroad!
2. Friends
Studying in South Korea will also allow you to make new friends. University students are known to be super friendly and they're excited to share their culture with others. You'll meet many South Korean students and international students just like you!
3. Idol Cafes
What better chance do you have to visit all the cafes and restaurants owned by your favorite artists? Not only will you get to eat delicious food, but you can check out lots of idol memorabilia. You may even see the idol owner when you visit!
4. Delicious Food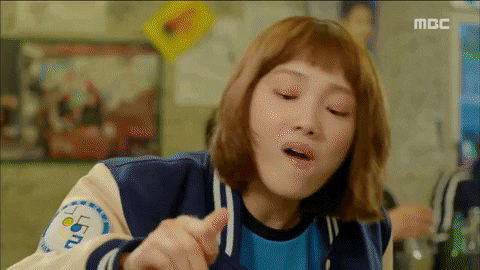 Speaking of food, South Korea is filled with a variety of different options. Not only is the food delicious, it is also convenient and cheap. It's super easy to grab a meal at a convenience store or enjoy some street food while you're seeing the sights. There are also many barbecue places, featuring every type of meat you can imagine, or more traditional restaurants to try out too!
5. Cost Of Living
While it may seem really expensive to study abroad, studying in South Korea isn't all that hard on your savings. Accommodation, transportation, and food can all be inexpensive. Even Seoul can be enjoyed on a budget! It's really not hard on your bank account to study in South Korea.
6. Music Festivals
South Korea is home to many music festivals that happen every year, many of which are free to attend. What could be better than seeing your favorite group perform in person? Whether you're a fan of K-Pop, jazz, EDM, or rock, there's a music festival for you!
7. Nightlife
University life isn't just about studying. University campuses are typically very close to bars and clubs, where students gather to party the night away. There are many great nightclubs to visit, including Monkey Museum owned by BIGBANG's Seungri and NB2 which is owned and operated by YG!
8. Meeting Idols
What better place to run into your bias than in South Korea? There are a number of restaurants known to be frequented by celebrities. You also may be able to run into them in some unique places. The chances of you meeting your idol are much greater in their home country!
9. Travel
With all of their convenient and affordable transportation, it's easy to get around and explore the country. Trips can be made on the weekend without impacting your class attendance. Explore some of the beautiful scenery or check out some of South Korea's many historic landmarks. You'll also have plenty of chances to be the envy of Instagram!
10. Fan Sign Events
Being in South Korea will also allow you to get up close and personal with your favorite idols! You can interact with them and take some of the best photos around. Not only that but you'll come away with a signed souvenir and an unforgettable memory!
11. Visit Filming Sites
If you love K-Dramas, then there are plenty of opportunities to see actual filming sites! Snap some pictures or reenact your favorite scenes while you are there for a lasting memory. And the best part is, most of these places are free to visit so you won't be busting your college budget!
12. Witness a Filming Session
What could be more exciting than watching your favorite shows being filmed? You might be lucky enough to catch a K-Drama scene being filmed while you're heading to class or see a glimpse of the cast and crew of Running Man! You never know who you'll run into!
Share This Post