10 Reasons You Should Be Watching BTOB Peniel's Vlogs
BTOB's Peniel loves to keep his fans up to date with his vlogs on YouTube, here are just a few reasons why everybody should be watching them!
Peniel is one of the only idols that has consistently kept up with uploading new videos to his YouTube Channel. From his professional production to personal content, here are just a few reasons to check out Peniel's vlogs.
1. His top-level editing skills
Peniel records his videos with a high-quality camera that make the videos look very professional. He also includes awesome time lapses between shots that make the transitions very clean. It's clear he's passionate about the quality of his videos from the editing.
2. The short and sweet titles
"Shinkansen Shuffle," "I Ate Breakfast!! :D," and "Dog Cafe Adventure" are just a few of the short and sweet titles of Peniel's videos. His titles accurately reflect the content of the videos in a fun and simple way.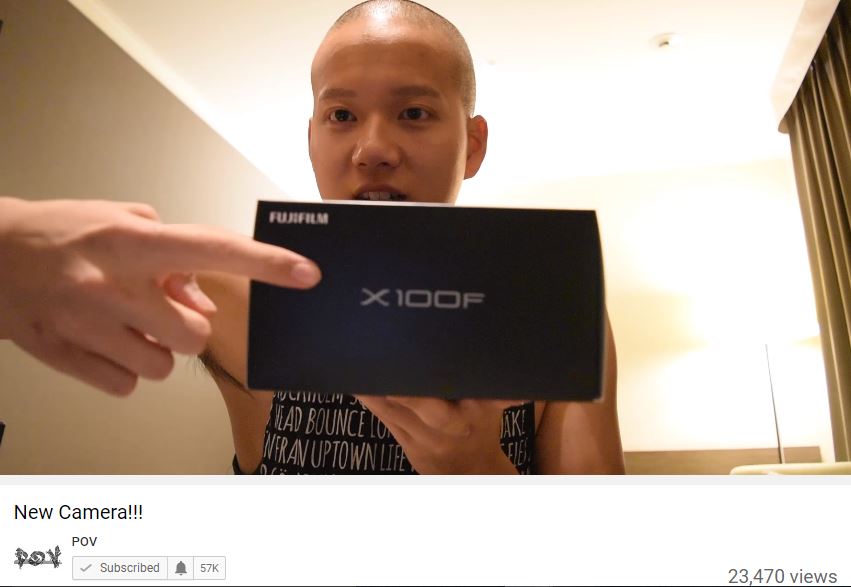 3. He keeps it real
Many popular YouTubers will open their videos with a cheesy greeting and end them asking their viewers to like and subscribe so they can gain more popularity, but not Peniel! He gets straight into the video and talks about what's been going on in his life and the activities he has planned for the day.
4. He speaks English! (and it's super cute)
It's always refreshing to hear idols who are known to be fluent in English actually speak it. Peniel almost always speaks English in his vlogs, giving international fans a chance to turn those ever-present subtitles off.
5. He gives a behind the scenes look at the life of an idol
Peniel tries to film during BTOB's activities as much as he can. Whether it be footage from fan signings or traveling to and from interviews, he tries to show his viewers the daily life of an idol.
6. The music
Peniel's original tracks can be heard in the background most of the time during his vlogs. His many talents shine when you hear how professional his music sounds (and sometimes there are even sneak peeks of songs that he hasn't released yet!).
7. He has respect for the people around him
If Peniel is in public spaces, he will whisper or even type up subtitles to explain what is going on so he doesn't disturb people around him. If he's not allowed to film in a certain location, he'll explain what he is going to do and preface that he cannot film it.
8. He tries his best to accommodate every language
Since Peniel speaks almost entirely in English in his vlogs, he makes sure to include subtitles in Korean for his fans that cannot understand him. He also encourages his viewers to contribute subtitles in their languages if they're able to.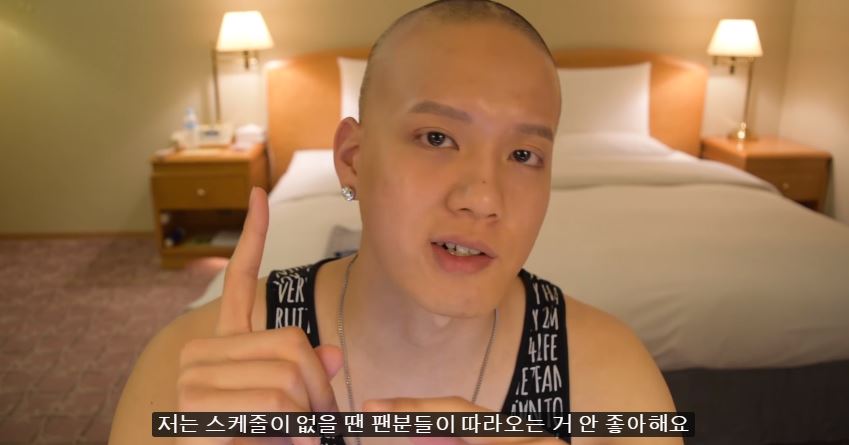 9. Surprise cameos of other BTOB members! 
Whether it's hearing them in the background, footage of them sleeping, or them popping up next to him while he films, the other members of BTOB often appear in Peniel's vlogs (as well as other idols too).
10. His sense of humor
Because what other idol will film themselves saying, "You guys wanna see me get naked in Costco?" before picking up a bottle of Naked Juice? Sure, it's an old, overused joke, but Peniel totally makes it work.
Check out some of BTOB Peniel's awesome vlogs below!
Share This Post