10 Times BLACKPINK's Jennie Made Us Think She Invented The Color Yellow
Our favorite's definitely between #6 and #8! 😍
BLACKPINK's Jennie is always turning heads when she posts to Instagram! BLINKs love to see any and all content that the 25-year old idol posts as she boasts 56.8 million followers on the photo sharing platform alone.
Jennie's currently in California and fans are loving all the content she's been posting. On November 13th's post, she looked young and rested as she soaked in the California sunshine and fans were quick to give their positive opinions:
Jennie in yellow looks so pleasing in my eyes 💛 pic.twitter.com/IVDo4xZrA8

— JENNIE LEADER 💌 (@jenniedebuts) November 13, 2021
They're obviously fans of the look!
jennie, barefaced, smiling, in yellow, definitely my four favorite things. pic.twitter.com/fI126pHQ2w

— mj | 📚 (@_lesyeuxdejnk) November 13, 2021
Here's 10 photos showing Jennie totally owning the color yellow!
1. Baby chick 🐥
Receiving over 8 million likes, this post is giving very much cozy, comfy, barefaced beauty.
2. Running Man

It should be much harder to make a yellow oversized hoodie look good, but trust Jennie to make anything and any color look as good as she does! Especially this Running Man hoodie!
3. Neon
Jennie looks stunning with her best accessory to date (her smile). The neon yellow sweater matches the graffiti on the wall right behind her and we have fellow group member Jisoo to thank for this shot!
4. ~Fancy~ yellow
Is fancy yellow even a thing? Not sure, but Jennie is definitely serving just that in this beautiful backlit shot by a pool.
5. ACE BED yellow
Jennie shows that she's the true ace in her collab with ACE BED. Her blouse is a more undertoned yellow showing off her more feminine side.
6. As if! we could forget this yellow look
Jennie posted this yellow co-ord look captioning it "Feelin clueless" and she is definitely giving Cher Horowitz vibes with the matching yellow tweed set!
7. Pretty Savage
Miss Kim is looking "Pretty Savage" in this yellow corset wrap top ensemble! With a look as 🔥 as this one, it's no wonder their comeback stage was a hit!
8. Black and yellow
She does it again in this black and yellow dress! The gloves are a statement, but the muted yellow dress is what really draws us in (other than Jennie herself of course).
9. yellow hair??
This isn't a yellow outfit per se, but the yellow blonde hair is gorgeous! Her blonde moment for their "Kill This Love" MV was a total jaw dropper moment.
10. CHANEL baby
For her goodbye "SOLO" stage on Inkigayo, Jennie owned it in this yellow matching set!
Jennie's outfit screams Chanel Oberlin from Scream Queens but in yellow pic.twitter.com/iJPTcreL9F

— 🚫 (@blackpinkbanger) December 16, 2018
Who knew yellow could look so good? Jennie doesn't seem to have a color she can't rock and we can't wait to see what color she'll be seen in next!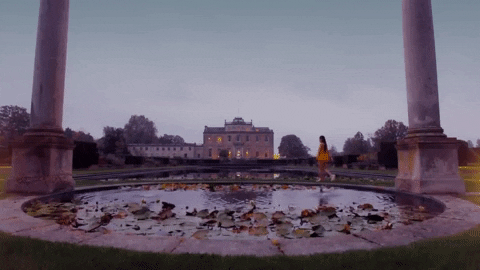 Share This Post