11 Most Awkard Interactions Between Idols Caught On Camera
You can almost feel how uncomfortable it was.
Idols are very practiced at how to behave in public and react to situations, but sometimes seriously awkward moments between idols just can't be helped—these are 11 of those moments:
1. TWICE and DAY6's Young K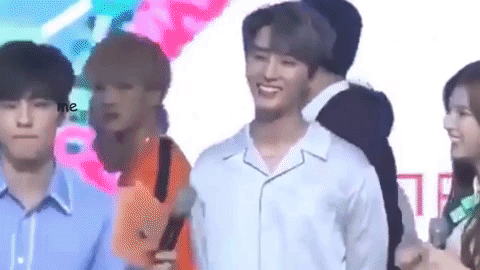 When TWICE won M! Countdown with their track "Signal" in 2017, DAY6's Wonpil and Young K decided to celebrate with the girls. Wonpil wasn't shy about dancing but Young K took some coaxing from the girls to join in. When they finally got him to dance he still looked really shy. The girls just wanted to have some fun!
2. Kim Go Eun and Seo Kang Joon
During a fan meeting for Cheese In The Trap, Kim Go Eun had a laugh attack and ended up bumping her head into Seo Kang Joon. The movement startled him and a staff member behind the two casually moved Kim Go Eun's head away from the actor.
3. GOT7's BamBam and EXO's Sehun and Chen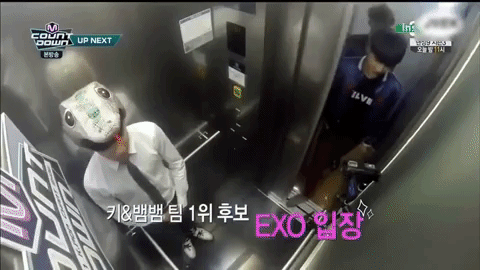 During a M! Countdown in 2015, Sehun and Chen weren't expecting someone in the elevator. When the door opened and BamBam greeted them Sehun jumped back in surprise much to Chen's delight!
4. EXO's D.O. and TWICE's Nayeon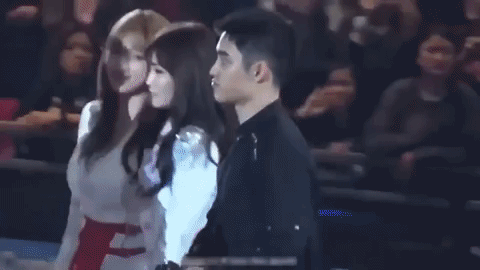 During the 2016 MAMA awards in Hong Kong, Nayeon was blowing kisses to fans. She accidentally crossed paths with D.O. and it almost looked like she was blowing kisses to him. The two then awkwardly moved around each other and continued on their ways.
5. SHINee's Key and HIGHLIGHT's Dongwoon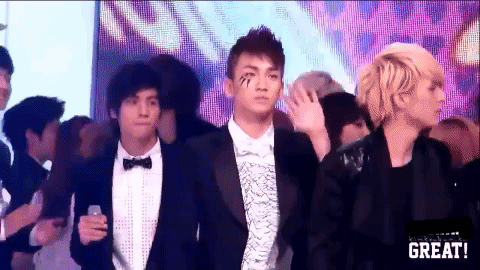 During a @K.GYDJ concert, Dongwoon wasn't expecting to be mistaken for a SHINee member. After Key linked arms with him, Dongwoon slipped his hand into Key's and the two bowed together. It took a while for Key to realize who he was with and the sudden realization made him turn his head shyly and laugh.
6. 2PM's Chansung and Baek Jin Hee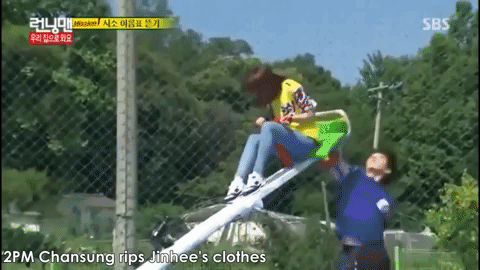 On an episode of Running Man, Chansung and Baek Jin Hee were guests. During one segment of the show, Chansung tried to pull Jin Hee down  from a giant teeter-totter and ended up ripping her clothes instead!
7. BIGBANG's Seungri and EXO's Sehun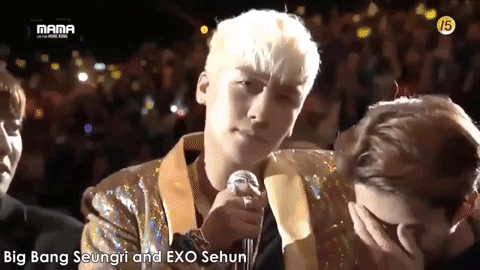 During MAMA 2016 Sehun didn't expect Seungri to suddenly come over and sit on his lap mid-performance. As Seungri sat there relaxed and singing, Sehun didn't know what to do but blush and hide his face in embarrassment. Sometimes hyungs just do whatever they want, don't they?
8. EXO's Chanyeol, Red Velvet's Irene, and BTS's Jin
At KBS Dayo Daejun, the three stars participated in a photo-shoot together. Hilarity ensued when the two boys didn't know quite how close to Irene they were allowed to get. They almost looked frightened of her!
9. Suzy and EXO's Baekhyun
During MAMA 2016, Baekhyun wasn't expecting to sit with Suzy. A staff member took Baekhyun from his fellow EXO members and made him sit with Suzy while the award announcement was made for the collaboration on the song "Dream". The two didn't know quite what to do together!
10. San-E and Red Velvet's Irene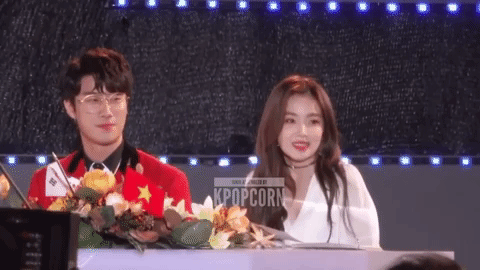 During the Ansan Friendship Super Show in 2017, Irene was caught off guard by San-E's antics. When he leaned his arm on her should she couldn't help but laugh and dip her head in embarrassment.
11. Red Velvet's Seulgi and BTS' V
During Music Core 2015, V popped out from behind to MC. In doing so, he seriously scared Seulgi who was not expecting the surprise.
Share This Post