These Are The 11 Worst K-Pop Scandals In The Past 20 Years
These scandals rocked the industry and destroyed careers.
Life in the spotlight can be hard for K-Pop idols, as they are always in the public eye. The public can be harsh – one mistake and their careers could all be over. For the below idols, scandals exposing secret relationships and past mistakes had a massive impact on their lives – and rocked the K-Pop industry with some of the worst scandals of the past 20 years.
1. Sex tape leaked by an idol's manager
Singer Baek Ji Young woke up on November 19, 2000 to find a raunchy tape of her having sex with her former manager. The tape was secretly filmed by her ex-manager Kim Ji Won, who had reportedly used it to blackmail her when she voiced her desire to find a new manager. It went viral all over the internet.
Later, the man went on TV to explain he had filmed it without Baek Ji Young's knowledge in 1998. He fled the country and was arrested in the US in 2008 for sex with a minor.
Although Baek Ji Young publicly apologized for the scandal, she was met with such a backlash by the public she was forced to leave the country. All her songs were taken off the air and her advertising contracts cancelled.
Later she became a force to be reckoned with, hiring lawyers to sue her former manager and refusing to stop singing despite public hate. She even had to hold a secret fan meeting, held in the mountains. Later she remembered, "I couldn't hold the meeting openly because I didn't want other people to find out that the fans were my fans. I was worried that they would be criticized because of me."
It took almost six years, but she bounced back beautifully by changing her approach and becoming a ballad singer with a comeback album "Smile Again". Now known as the "Queen of the OST", she has had a successful career and married actor Jung Suk Won in 2013!
2. Scandal-maker
Soloist Ivy's first scandal was in 2007, when her "Sonata of Temptation" MV was accused of plagiarism by the creators of Final Fantasy VII. Her agency, Fantom Entertainment, was fined more than $600,000 for copyright infringement.
Later that year she was blackmailed by an ex with nude photos and sex tapes. Known to the media as only "Yoo", the man demanded $45,000. A warrant was put out for his arrest, and the tapes were never proven to exist, but Ivy stopped all promotions for a while due to the controversy – because it didn't end there.
Rumors spread that the man who blackmailed Ivy wasn't her only boyfriend at the time. She had allegedly been cheating on not just anyone, but fellow singer Wheesung for eight months. Though this was unconfirmed by both parties, netizens fused together pieces of evidence to suggest that the cheating ex-girlfriend of whom Wheesung spoke once on a radio show was, indeed, Ivy.
Not only that, but a cosmetics company that she had modeled for decided to sue Ivy and Fantom for $500,000, saying the singer's "inappropriate personal life events" degraded the company's public image and value.
But Ivy's problems weren't over – a censorship problem on her reality show caused Ivy's social security number to be broadcast, leading to identity theft! Legal action was required to stop the spread of her personal information.
She made a comeback in 2009 but problems between her agency, Fantom Entertainment, and lead broadcasters SBS and MBC led to her music video to "Touch Me" being banned. She changed agencies and has continued to make comebacks over the years, and remains popular in musicals and as a TV host.
3. Cheating cover up
In 2011, actress Lee Mi Sook was involved in a lawsuit regarding her exclusive contract with former agency The Contents Entertainment – which became even bigger news when the head of the agency revealed he had spent millions of won to cover up an affair between Lee Mi Sook and a much younger man.
An unidentified man by the name of Mr. Kim alleged she had been having an affair with a man 17 years her junior since 2006. It sparked controversy because she was still married to her ex-husband at that time.
Mr. Kim said during court proceedings that not only had Lee Mi Sook broken her contract illegally and owed money, but that she owed money for the cover up. "If news about this spread back then, she would have had to quit being an actress. This man knew about this and used this information to blackmail and even threaten Lee Mi Sook. We ended up settling this matter by giving him millions of won."
Lee Mi Sook sued the reporter who leaked the news but her lover wrote an anonymous letter to the press apologizing for his involvement, saying: "I lied to a few people around me when it became hard for me to live on, and I also came to threaten others. I′m very sorry."
4. Secret celebrity marriage
It was revealed in 2011 that actress Lee Ji Ah had been married to mega-idol Seo Taiji from Seo Taiji and the Boys for nine years, from 1997 to 2006. It was a massive shock, since she was dating her Athena co-star Jung Woo Sung at the time.
Seo Taiji, who's famous for living a very hidden and private life, was dragged into the spotlight when the news about the couple's past was uncovered.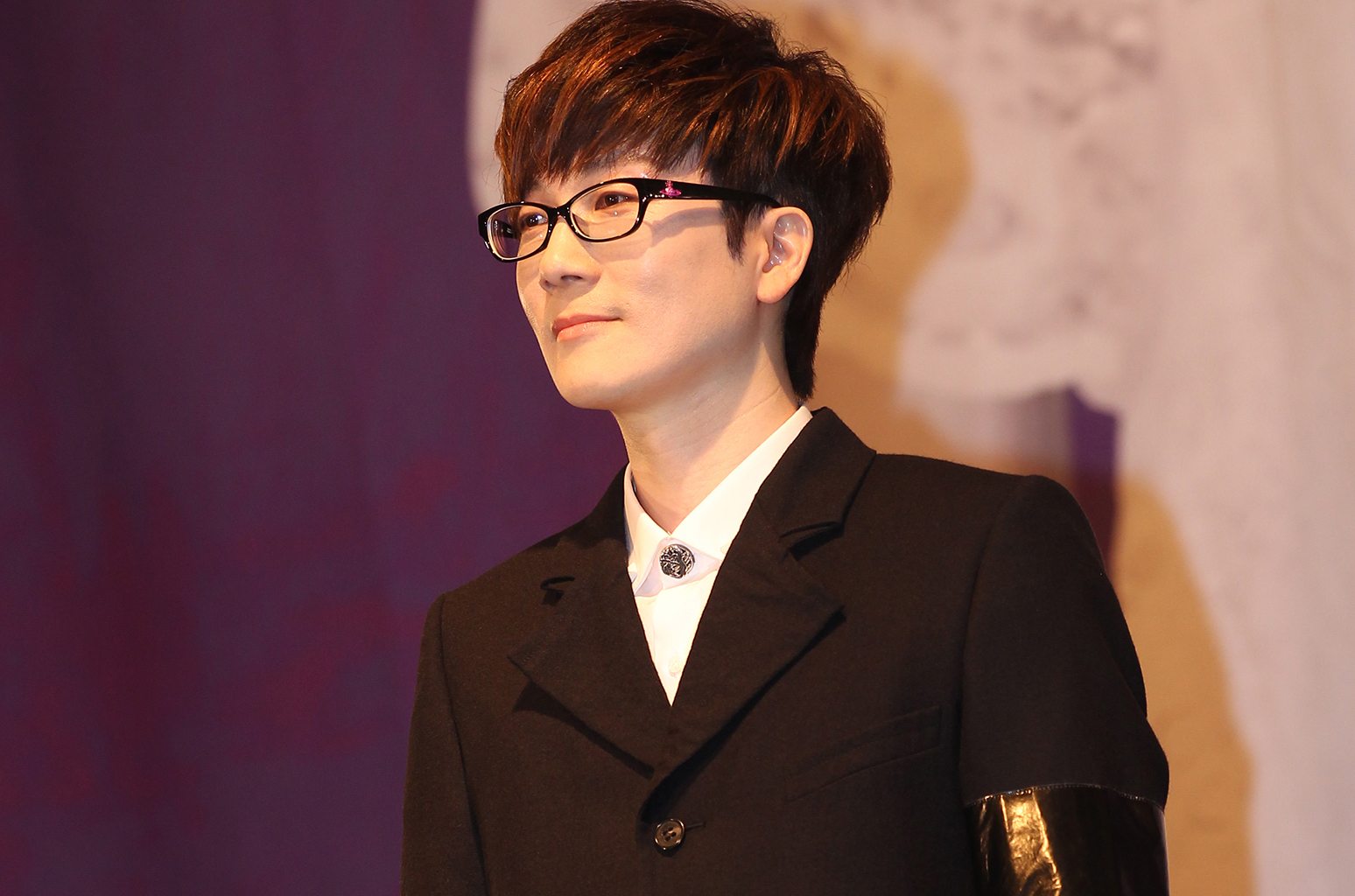 Lee Ji Ah and Jung Woo Sung announced their relationship on March 11, 2011. Various news sources released photos of the couple enjoying a date in the streets of Paris.
Right around the time when news broke that she was suing Seo Taiji for alimony, Jung Woo Sung revealed that they had broken up. She received a lot of backlash from not only her own fans, but fans of Seo Taiji and of course Jung Woo Sung.
5. War against the media
In 2011, Lee Byung Hun was caught up in dating rumors with actress Yoon Eun Hye, after Korean news outlet Dispatch released photos of them online.
Two years later, Lee Byung Hun explained the reason for the scandal on show Healing Camp, blaming the company for releasing pictures that misrepresented the situation. The actor commented,"Yoon Eun Hye attended my birthday party. She and some of the hoobaes said they were leaving, so I went out to bid them goodbye, but got captured by the paparazzi. Those pictures made it look as if the relationship rumor was true."
In response, Dispatch published an article that released additional, unseen photos of the party two years after the story first broke. The article said: "The pictures themselves are quite suggestive, if we can say so ourselves. At the time, however, after much deliberation, we decided to 'kill' the project off and saved the pictures to our database without any intention of opening them up again." 
The article explained that the photos were never taken by them in an attempt to start rumors between the actor and the actress, but that they were actually taken when Dispatch had been putting together a magazine in Japan with a topic about Hallyu stars celebrating their birthdays.
Dispatch added that Lee Byung Hun was not being truthful about a portion of his statement made on Healing Camp, as photos used to show the "real" situation were inaccurate. "This scene shown in the pictures, used by 'Healing Camp' without permission, is not of Lee Byung Hun saying goodbye to Yoon Eun Hye. This is them getting ready to go onto their 3rd round. In reality, they had moved to a different location and continued their party."
6. Suicide and attempted suicide
In 2013, police found the body of Son Ho Young's ex-girlfriend in his car. He was immediately brought in as a suspect, but was released several hours later as her death was later ruled a suicide. Unfortunately, the incident sent the g.o.d member into a tailspin.
He spent over a week at Seoul's Soon Chun Hyang University Hospital after he allegedly attempted to kill himself in the same manner as his girlfriend – by lighting a coal briquette inside his car and overdosing on sleeping pills.
Son Ho Young's ex-girlfriend reportedly cited her relationship with the singer in her suicide note as one of the reasons she chose to end her life. "I feel disappointed by Son Ho Young," she wrote.
In 2014, he admitted the pain of losing his ex and the fact he felt like a failure as a solo artist spurred his depression. When he woke in the hospital after trying to kill himself, he realized he had a strong family in the 5-member g.o.d band and was thankful. It helped him overcome the hardship.
7. Idols blackmailing idols
In August 2014, scandal-prone Lee Byung Hun reported a blackmail attempt to the police against two idols – GLAM's Dahee and model Lee Ji Yeon.
The women claimed to have a video of Lee Byung Hun making lewd comments to them while drinking together. They had threatened to share it unless he paid $5 million.
Lee Ji Yeon was sentenced to one year and two months in prison, and Dahee to one year in prison.
Later they appealed the result. Lee Byung Hun asked the two be pardoned, so they received reduced sentences.
8. Abuse and abortions
Kim Hyun Joon of SS501 and hit drama Boys Over Flowers was one of the most hated people in South Korea in 2014 and 2015 because of accusations that he physically abused his girlfriend.
He was accused of assaulting his girlfriend in August of 2014 and was soon sent to trial and fined for the incident, despite the charges being dropped.
His girlfriend later came forward saying she was pregnant, revealing text messages sent by Kim Hyun Joong telling her to get an abortion and calling her a "pig".
After witnessing this darker side of the actor, many fans lost respect for him and left his fandom. It became worse as it was allegedly confirmed to be her fourth abortion.
But later, it was revealed his ex had completely made up the pregnancy and claims she had a miscarriage due to violence. She was sued by Kim Hyun Joong for fraud and fined $5,000 in February 2018.
9.  Serial rape accusations
You may remember Yoochun from dramas like Sungkwakan Scandal and Rooftop Prince, or as a member of hugely popular JYJ – but his stellar image was tainted after he was accused of sexual assault by five different women in 2016.
The first woman to accuse him said he had taken her into a bathroom stall in an adult entertainment establishment and raped her.
Subsequent accusers came forward claiming Yoochun had raped them all in the bathroom of bars, beginning as far back as 2014, and with each report his reputation plummeted. Yoochun was cleared of all charges in July 2016 due to lack of evidence, but the damage had been done – he was perceived as someone who frequented seedy establishments and solicited sex.
The original accuser was later found guilty of extortion, when it was revealed she had requested approximately $800,000 from Yoochun's agency, C-JeS Entertainment.
After being discharged from the military in 2017, he started promotions again in March 2018. At his first fan meeting since the accusations, he was emotional, saying "I'm so glad to meet you all again."
10. Meth charges
Baek Ji Young managed to overcome her own celebrity scandal, only to become embroiled in another. In February 2018, her husband Jung Suk Won was arrested at Incheon Airport for using meth during his trip to Australia.
He later released a statement through his agency admitting he was guilty of the charges and would cooperate with police investigations.
Baek Ji Young apologized on behalf of her husband at a concert in Seoul, saying, "My husband has committed a grave error. As his wife, spouse, and companion, I am reflecting remorsefully [on his mistake] along with him."
11. Drugs and Prostitutes galore
The Burning Sun scandal. If you have been following K-Pop since the beginning of 2019, you will definitely have heard of it. Many popular idols were caught up in the scandal, including Seungri, Yong Junhyung, Roy Kim, Choi Jonghoon, and Jung Joon Young.
The scandal led to Seungri leaving BIGBANG, Yong Junhyung leaving Highlight, Choi Jonghoon leaving FTISLAND, and even Yang Hyun Suk leaving YG Entertainment. This may be one of the biggest scandals involving idols in the history of K-Pop.
Share This Post