17 Idols Who Were So Skinny That Fans Became Extremely Worried About Their Health
Fans hope that these skinny-minnies are putting their health first!
K-Pop idols strive for fit physiques, but at one point in their careers these particular idols were slender enough to cause fans to become concerned.
1. Taemin (SHINee)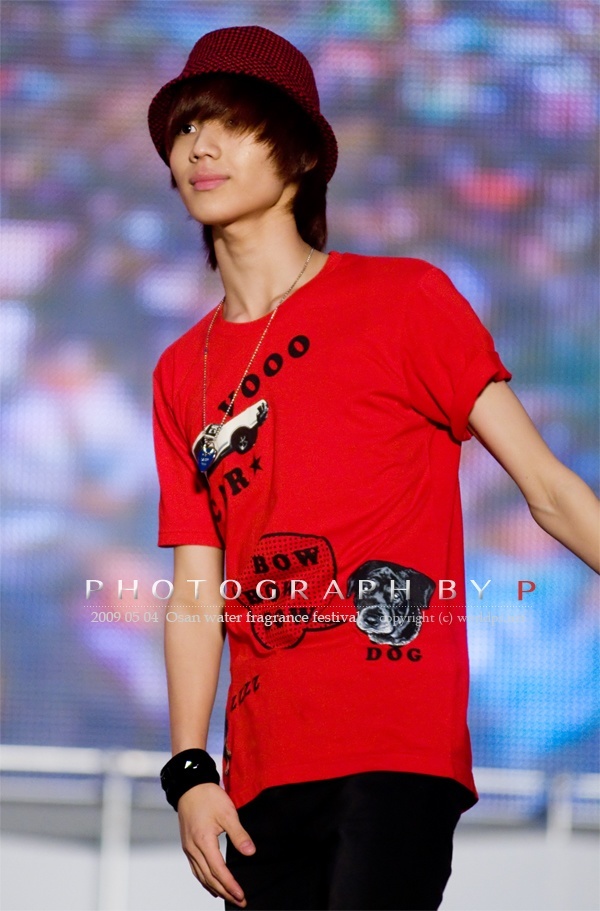 In 2012,  Taemin weighed 53kg (116 lbs).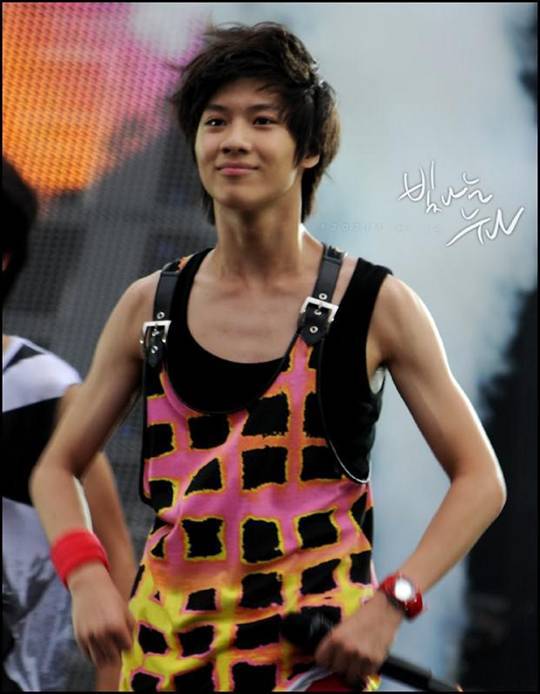 His arms were on the thinner side and his face lost much of its "baby fat".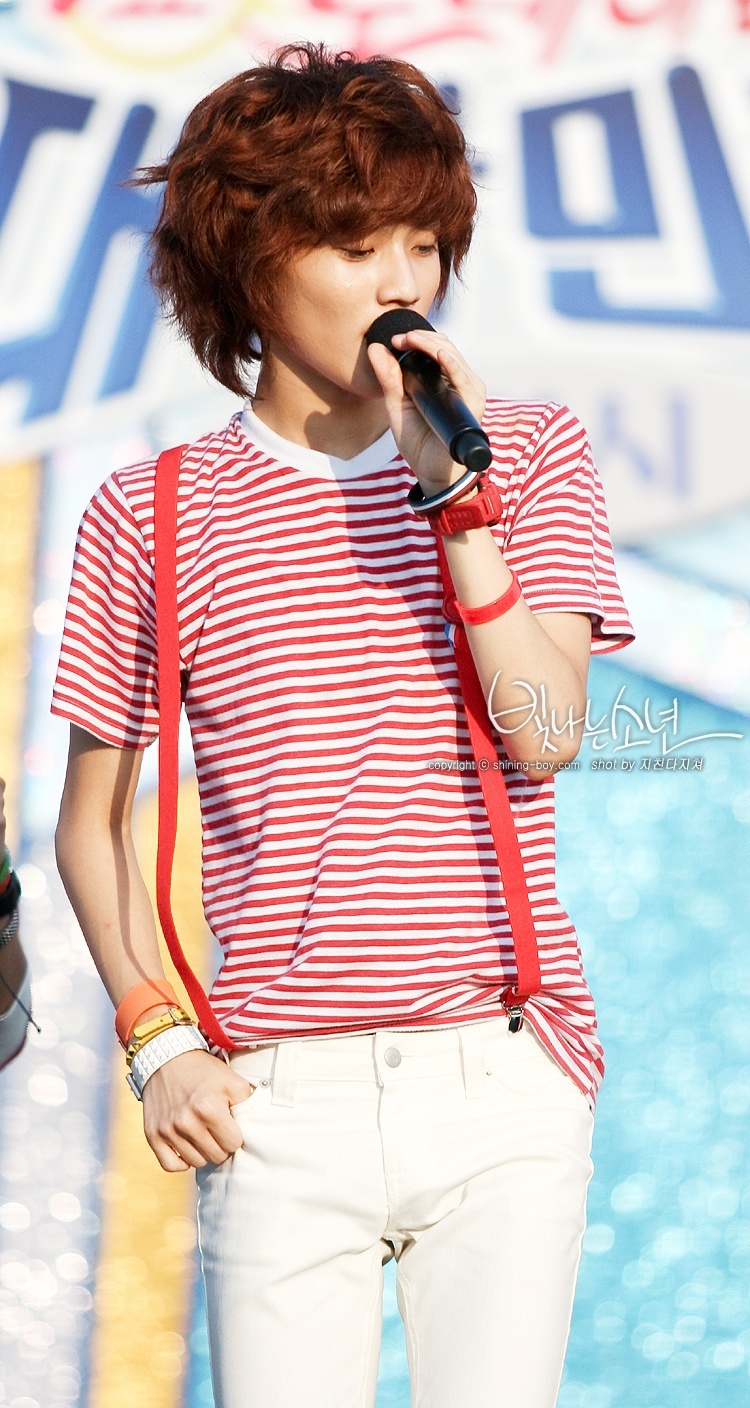 His weight loss became apparent whenever he wore baggy clothing…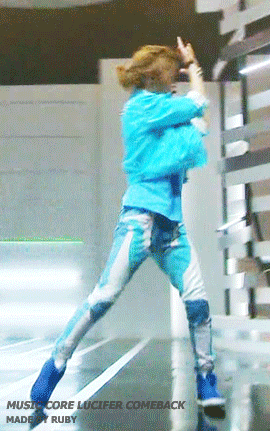 ….and sometimes, when he danced, fans could see his rib bones as clear as day. This caused them to worry whether their beloved idol was getting enough to eat and sleep, but nowadays Taemin is looking more lean and muscular!
2.  G-Dragon (BIGBANG)


In late 2017, fans were worried by G-Dragon's apparent weight loss.
Some pointed out his collarbone in this photo. Lighting, angles, and G-Dragon's pose may have all caused his collarbone to appear more prominent here than it would usually be, but fans still worried.
When he went shirtless for a concert, some were concerned about his ribs. Others pointed out, however, that BIGBANG's leader has always been a naturally thin beauty.
In January 2018, some netizens criticized G-Dragon when he posted this shirtless photo, but his true fans sent more postive messages, asking him to "be healthy and happy".
3. Sooyoung (Girls' Generation)
This slender beauty is she's 170cm tall with 107cm long legs yet she weighs 48kg. Although her thinness comes down to genetics, exercise, and healthy dieting, fans have worried about her weight now and then.
4.  Baekhyun (EXO)
In their early debut days, many of the EXO boys were much slimmer than they are now, including  Baekhyun.
His lean figure, combined with EXO's rigorous dance practices, caused some fans to wonder if he was overworking himself.
5. Lee Jungshin (CNBLUE)
At 1.78m, Lee Jungshin is the tallest member of his group, and also one of the leanest.
This has made his fans wonder if he is a bit too skinny for his height, but this supermodel is just naturally lanky!
6. Chungha
Chungha is 161cm tall and weighs 42kg.
Her slimness has much to do with her high energy performances, but her loving fans still urge her to always look after her health.
7. Block B's Jaehyo
Like Jungshin, Jaehyo is one of the tallest members of his group, and one of the leanest.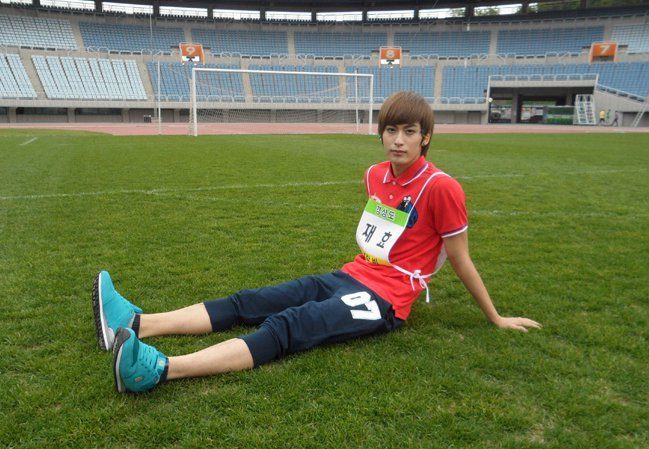 Even though he is 1.82m tall, at the time this photo was taken he weighed about 60 kg.
8. Sehun (EXO)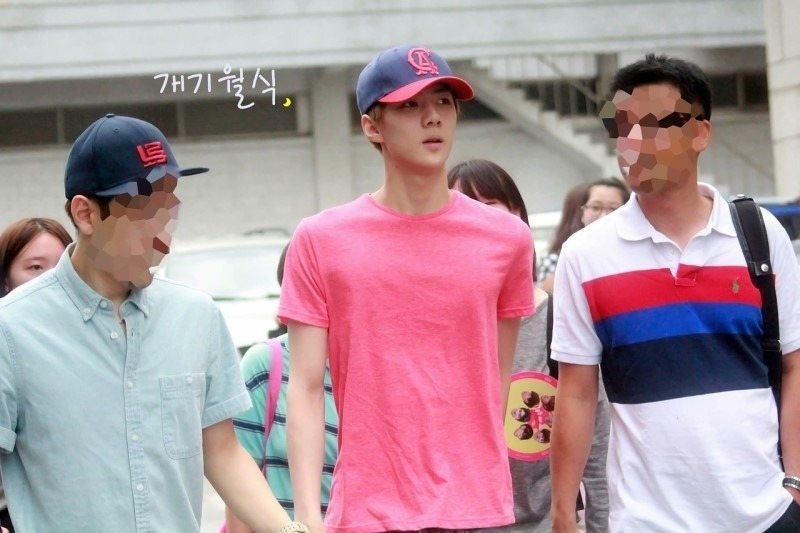 Sehun has filled out over the years, but back in EXO's debut days he was on the lighter side.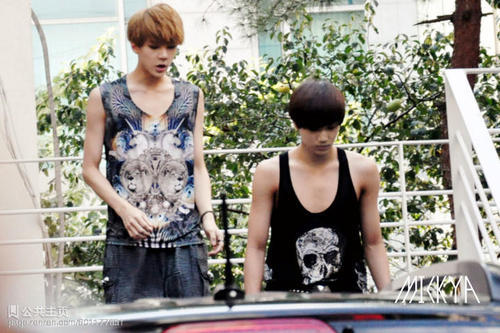 His slender frame was especially noticeable when he stood next to Kai, who was more muscular by comparison.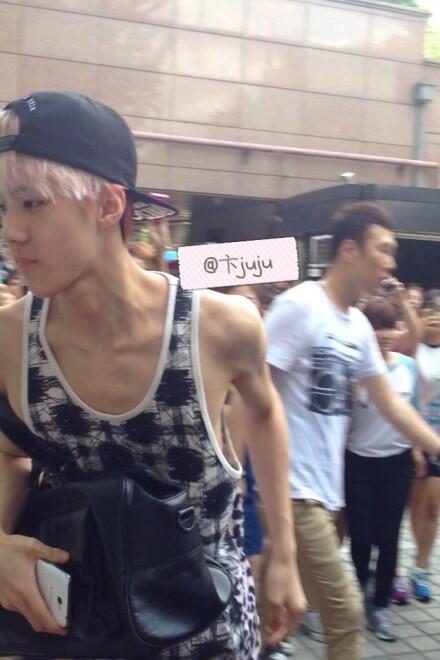 Over the last six years, Sehun has done a lot of growing up and filling out and is no longer as slim as he was back in 2012.
9. Sunmi
At 166 cm, Sunmi only weighs 43kg, which some fans feel is a bit too light.
In an interview, she admitted to being too skinny but says she has to maintain her current figure in order to look good for photos.
10. Sungjong (INFINITE)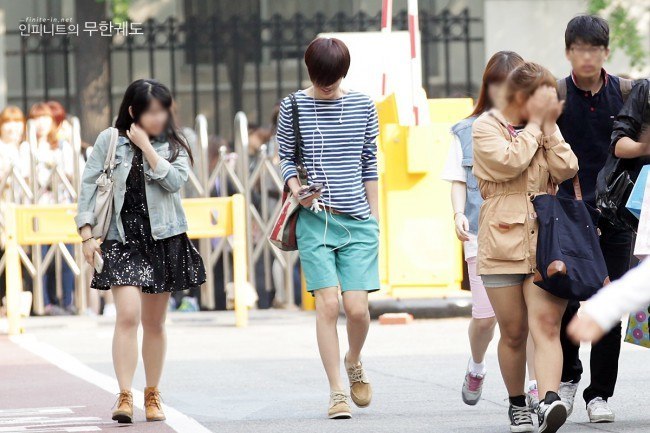 As a professional fashion model, Sungjong's willowy frame works in his favour.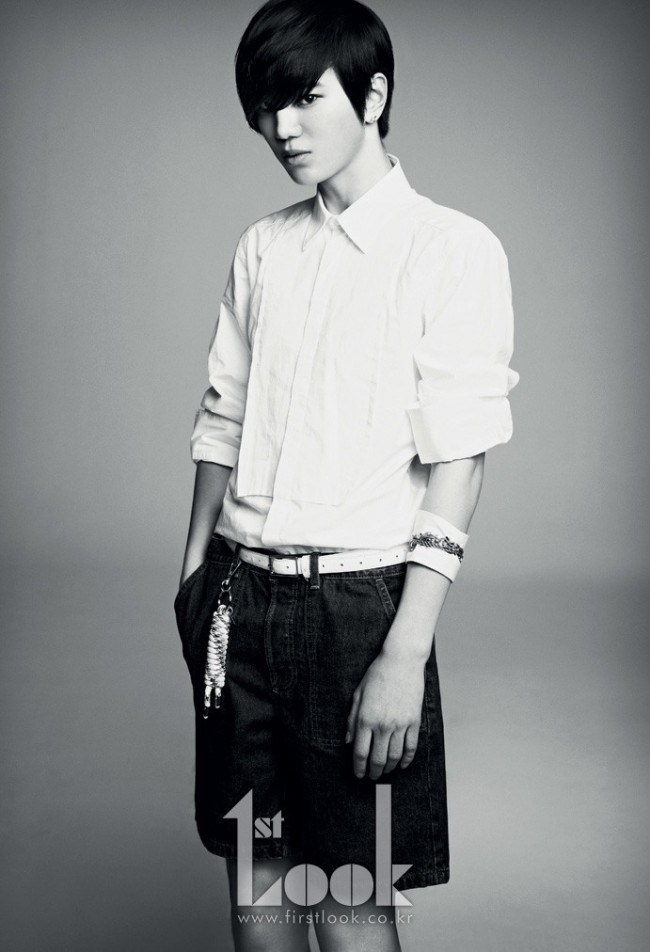 Still, photos such as this one have caused fans to worry about his weight at times.
11. Kyumin (LEDApple)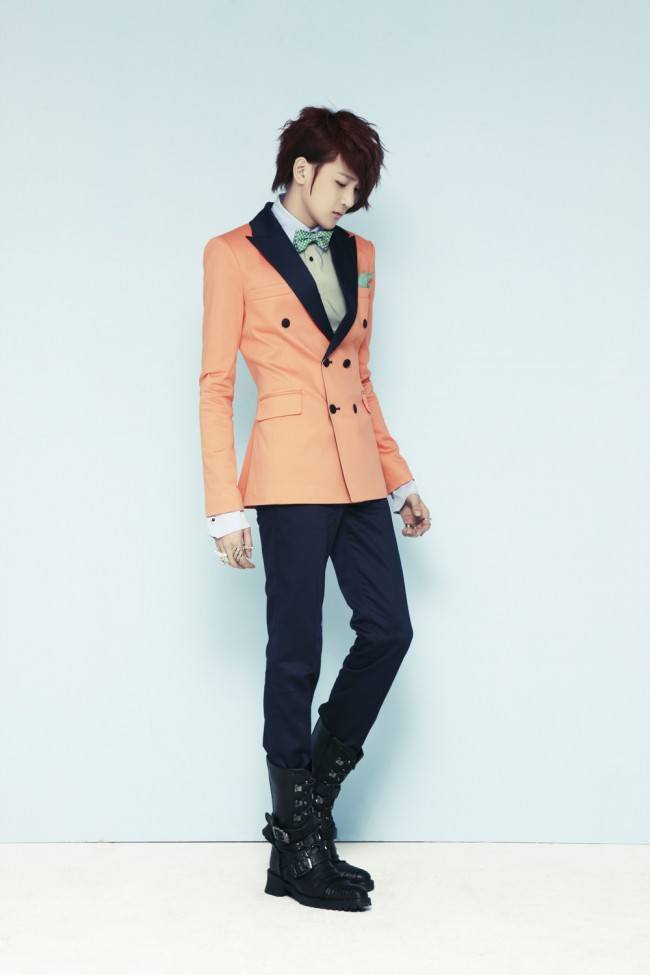 LEDApple is known for having slim members…
…and Kyumin is one of its slimmest. This lean flower boy weighs approximately 60kg, which some fans feel is disproportionate to his height of 1.86m.
12. Song Seunghyun (formerly of FTISLAND)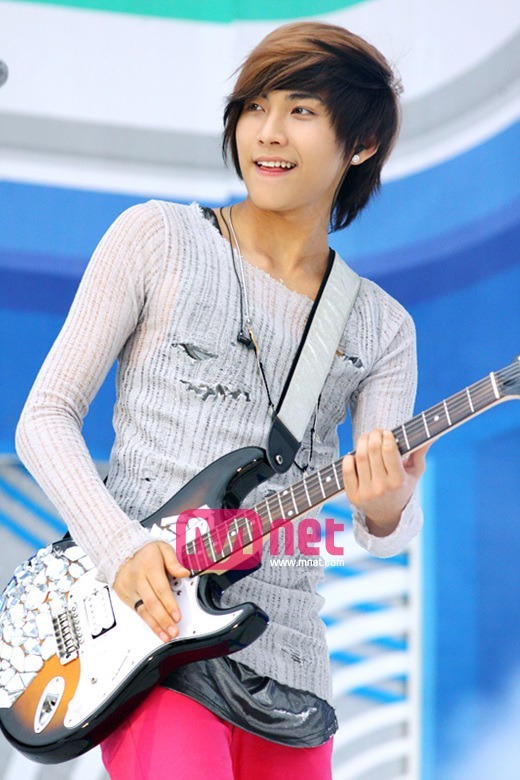 In the past, photos such as this one have made fans wonder whether Seunghyun has been maintaining a healthy diet during his busy schedules.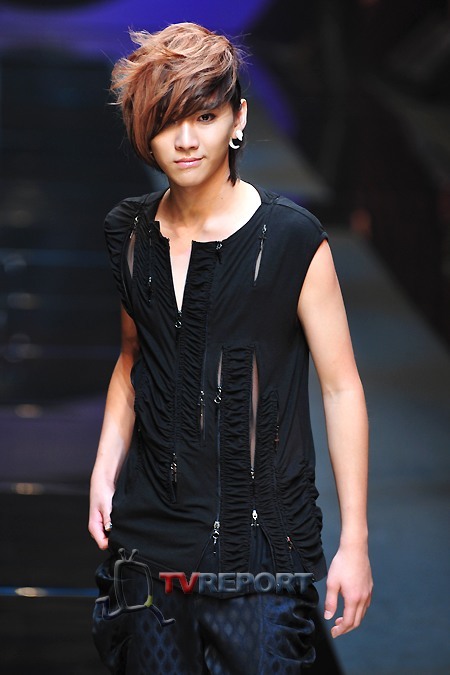 At one point, he weighed 60kg, which was less than fans thought he should weigh.
13. Seo Yeji
At 1.69m tall, this feather-light actress only weighs 43kg.
At times, her arms and legs look a little too thin to fans, in photos like this one, but this skinny-minny is on the naturally petite side.
14. Jaejoong (JYJ)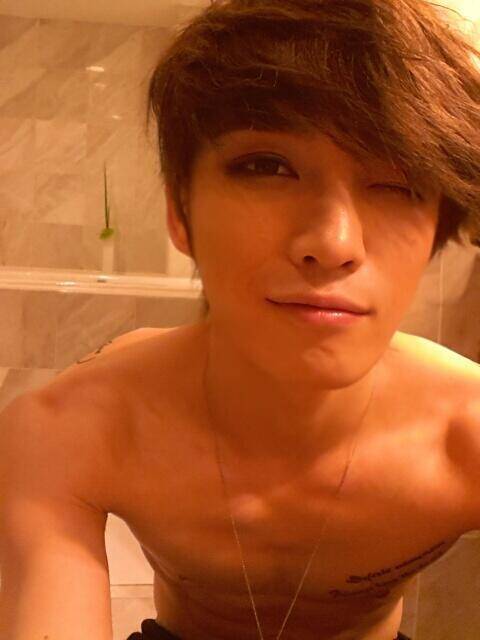 When Jaejoong posted this photo to Twitter in February 2013, he weighed just 57 kgs.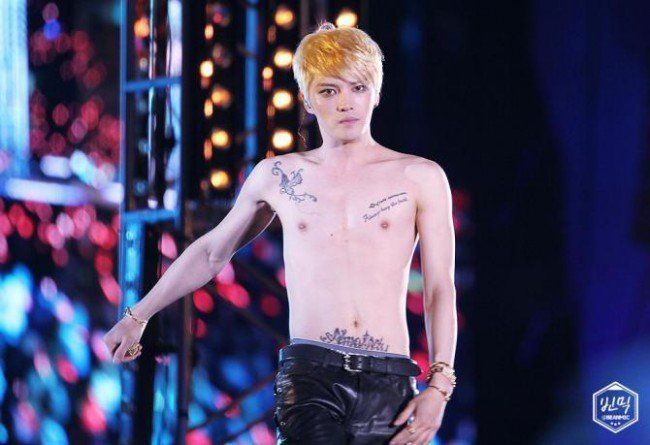 Fans noticed how lean he had become during his shirtless performances…
…but are happy to see that he has put on much more weight in recent years.
15. Xiumin (EXO)
When Xiumin debuted, he received a lot of criticism about his weight.
As a result, he shed pounds at an alarming rate. Since then, he has become much healthier, much to the delight of his fans!
16. Yoona (Girls' Generation)
This beauty is naturally slim. Many fans have fallen in love with her famous X-line, but were also happy to learn that she has gained a bit of healthy weight in recent times.
17. Jimin (AOA)
AOA Jimin's Recent Photos Cause Fans To Worry About Her Health
AOA's Jimin caused fans to worry about her health when she uploaded a series of photos looking extremely thin and gaunt. However, both her and her agency came out to say that she was fine, and eating normally.
Share This Post