18 Bizarre Habits K-Pop Idols Have That Most People Still Haven't Noticed, Until Now
Now these will be the only things you notice…!
Some idols have the most bizarre habits that you wouldn't believe! From sleep-stripping, to shower-dancing, this list of our favorite K-Pop stars' strangest behaviors may be surprising, and adorable.
1. EXO's Baekhyun
EXO's Baekhyun has a funny habit of biting his finger. Could it be a nervous reflex? Either way, fans think it's adorable!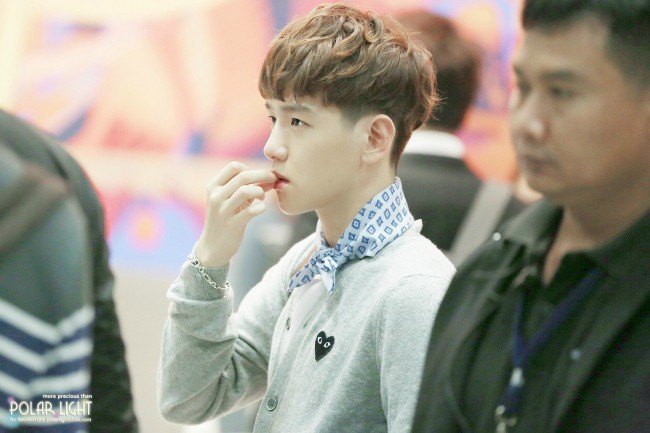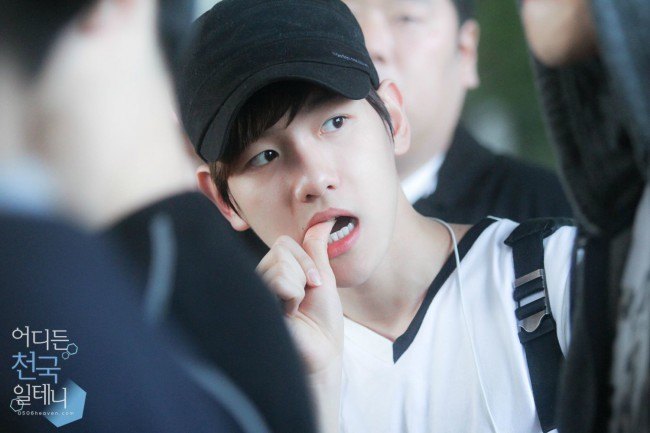 2. TWICE's Dahyun
The thing about TWICE's Dahyun is, she'll hide behind her hair when something is embarrassing. In fact, it doesn't have to be her own hair – she'll hide behind whoever's hair is available!
3. EXO's Kai
EXO members have walked in on Kai dancing in the shower… and Kai admits to it. We've all heard of singing in the shower, but dancing!? So does Kai stop dancing, ever?
4. BTS's Jungkook
The way BTS's Jungkook drinks out of a water bottle dates all the way back to when he was a wee little baby. He wraps his lips around the bottle, like he's sucking on a pacifier, and fans who have noticed this habit can't help but fall in love with how adorable this is.
5. Red Velvet's Irene
Red Velvet's Irene has a habit of lifting her right eyebrow when she's talking! Only Irene can make this quirky brow thing as sexy-cute as it looks when she does it.
6. Kang Daniel
Kang Daniel has a habit of sniffing things. We all knew he's a samoyed puppy in disguise, and his habit of smelling everything first totally blows his cover as a K-Pop idol.
7. Girls' Generation's Taeyeon
Taeyeon
also has a habit of biting on her finger. She is often spotted chewing on her thumb, but she alternates between which finger she nibbles on each day!
8. EXO's Sehun
EXO's Sehun has a thing with his lips. He tends to seal them tight and fans have spotted him like this countless times! Fans call this a "Kkuk-kkuk (꾹꾹)" and adore it whenever he does it.
9. AOA's Seolhyun
AOA's Seolhyun is apparently a snacking champion! She has the case of some serious munchies, and can often be seen eating something or another. And when she's eating, no one and nothing matters. No camera can stop her from enjoying her snacks!
10. Apink's Bomi
So BTS's Jungkook isn't the only one in the K-Pop scene with this habit. Apink's Bomi also drinks out of water bottles with her mouth covering the entire opening. And that is, no matter how large the bottle's opening is!
11. SHINee's Taemin
SHINee's Taemin has the strangest habit of going to sleep like this…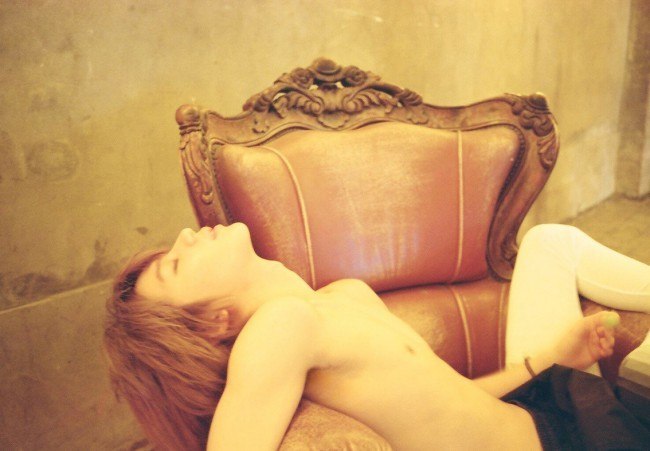 … and waking up like this! He goes to sleep with fully clothed, and mysteriously wakes up nude or close to it!
12. Girl's Day's Hyeri
Girl's Day's Hyeri has a beautiful face, but she's not afraid to crumple it up even in front of the camera if it means she has to calm her nerves. When she's about to do something, she warms up by stretching out all the muscles in her face first!
13. EXID's Solji
EXID's Solji has one affectionate habit. She likes to hug people, mostly her fellow EXID members, from the back! She has been spotted attached to the backside of the other members so many times that fans realized the clinginess is a habit!
14. Super Junior's Yesung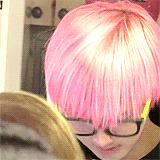 Super Junior's Yesung has a habit of tilting his head to the side to stretch his neck. He must have chronically stiff shoulders from all the stress of being the world famous K-Pop star…! Somebody please, give him a massage!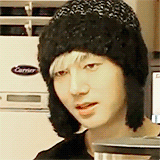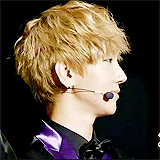 15. TVXQ's Changmin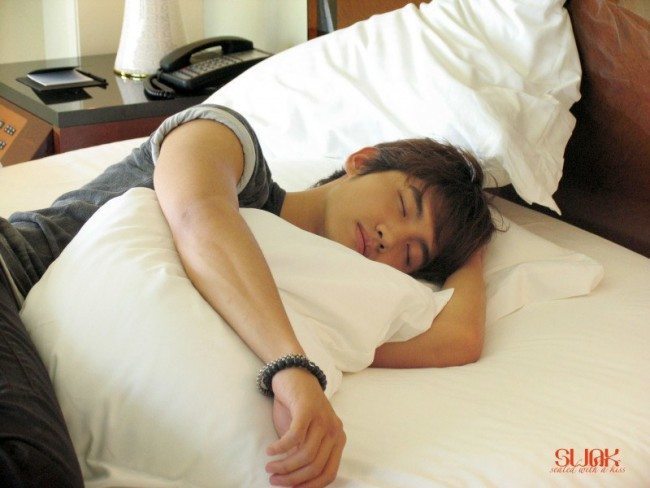 TVXQ's Changmin might look like he's sleeping peacefully… but try talking to him! Former TVXQ members have engaged in full conversations with Changmin while he's sleeping. He's apparently an avid sleep talker, and he even responds!
16. Lovelyz's Jisoo
Lovelyz's Jisoo has one of the more classic habits, of sticking her tongue out for photos. This playful facial expression has become a signature for Jisoo, who pulls it off in most of her pictures on and off stage!
17. MONSTA X's Minhyuk
MONSTA X's Minhyuk has a habit that is beyond sexy. The way his left eye blinks slower than his right eye, almost like a wink, makes Minhyuk look magical and seductive. Fans love this about him and can't collect enough GIFs!
18. Jay Park
Everything Jay Park does is pretty stylish, but this one particular habit he has when he wears caps or beanies is quite unique. He always has one ear out and the other ear inside the hat. When it isn't done right, Jay Park even crinkles the ear back into where it belongs!
Bonus: Kim Soo Hyun
Actor Kim Soo Hyun is famous for being socially awkward at fan meets. He just can't seem to get fans to shake his hand! He has clearly made a habit of getting his handshakes rejected by his fans.
Share This Post