7 Old-School Idol Groups Whose Reunions Were Like Destiny
Fans believe that fate made their comebacks possible!
K-Pop idols have become a global phenomenon. With groups like EXO, BTS, and TWICE breaking records throughout the world, they would not be here today without the 1st generation of K-Pop idols. So, let's take a look at some of the top old-school idol groups that broke up, but eventually made a comeback that was only possible because of some form of divine intervention.
1. Solid
Consisting of members Jung Jae Yoon, Kim Jo Han, and Lee Jun, Solid debuted in 1993 with their 1st album "Give Me A Chance." The group broke up in 1997 after 4 albums, a wide array of hit songs, and the title of the "godfathers of Korean R&B."  Despite successful solo careers, the trio decided to re-group this past March, and released their first album, "Into the Light," after 21 years.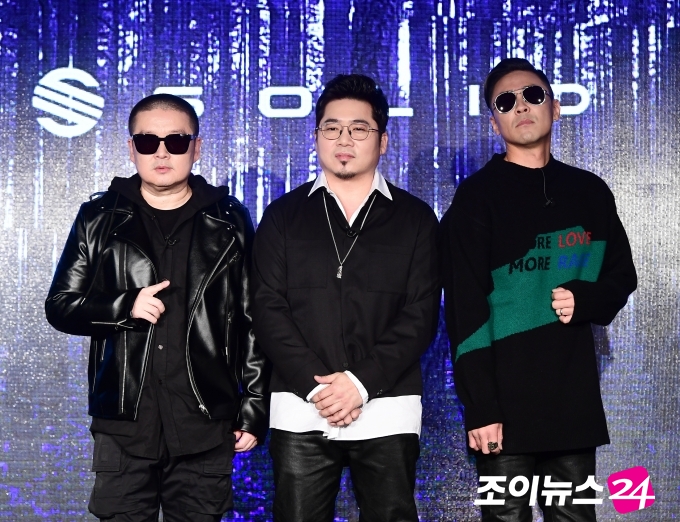 2. SECHSKIES
Sechskies debuted in 1997 with their 1st album, "School Anthem," and they quickly achieved fame that rivaled H.O.T's (who was considered the top group at the time). The group released 4 albums (and a special album) at the peak of their fame, until they broke up in 2000 to pursue solo careers. 16 years later, Infinite Challenge featured Sechskies on their "TOTOGA" segment with a guerilla concert. Due to the success of the concert, Sechskies signed with YG Entertainment, and has been promoting together ever since (minus member Go Ji Yong who decided to remain at his company and only feature on the show Return of Superman).
3. H.O.T.
H.O.T. made their debut with their first album "We Hate All Kinds Of Violence" in 1996. Considered one of the 1st-generation idols, the group was SM Entertainment's first boy band, and quite possibly the most popular group of the 90's.  After 5 successful album and countless hit songs, the group disbanded in 2001. The members went on to have successful solo careers, but they were convinced to hold a reunion concert on Infinite Challenge's "TOTOGA" segment after 17 years apart. Due to the success of the segment, there are rumors of the group reuniting for a new album, but no confirmation has been made as of yet.
4. Turbo
Singer Kim Jong Kook and rapper/dancer Kim Jung Nam made their debut under the name of Turbo in 1995 with their first album, 280 Km/h Speed. After 2 successful albums, Kim Jung Nam left the group to pursue solo ventures. He was replaced my rapper Mikey for the group's 3rd album in 1997, and the two promoted as Turbo until their disbandment in 2001. After a 14 year hiatus, the group made a return to the music scene with all 3 members, and has released 2 albums since.
5. S.E.S.
SM Entertainment's first girl group, S.E.S. consists of members Bada, Eugene, and Shoo. The group made their debut with their 1st album "I'm Your Girl" in 1997, and quickly became popular for their catchy songs and upbeat dance moves. Despite being one of the first idol groups with international success, with various hit songs in Japan, the group disbanded in 2002 to pursue solo careers. After nearly 15 years, the group made their return as S.E.S. in 2016 with the release of their single, "Love." Since then, the group has also released a full-length album in 2017 titled "Remember."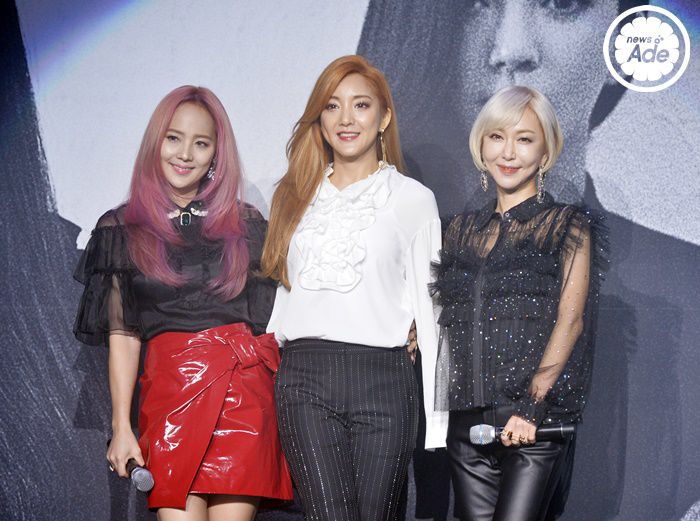 6. Jinusean
One of YG Entertainment's first groups, Jinusean consists of members Jinu and Sean. The rap duo made their debut in 1997 with their 1st album "Jinusean," and quickly rose to fame for their catchy tracks. The group is often credited for making rap popular in mainstream music, and are considered one of the pioneers of Korean hip-hop. Jinusean released 4 albums together before going on hiatus in 2004, but remained at YG Entertainment with many behind-the-scenes responsibilities. In 2015, the group made a brief comeback with their single "Tell Me One More Time," but have yet to release new material since.
7. g.o.d
JYP Entertainment's first boy band, g.o.d made their debut in 1999 with their 1st album "Chapter 1." The group consisted of five members, Park Joon Hyung, Yoon Kye Sang, Danny Ahn, Son Ho Young, and Kim Tae Woo. Group g.o.d became very popular, even being one of the few groups who was able to surpass 1 million in album sales. In 2004, Yoon Kye Sang left the group to pursue a career in acting, and the group continued with 4 members until 2006, when they went on an extended hiatus.  8 years later, the members of g.o.d reunited with all 5 members to release a full-length album "Chapter 8," and they have been promoting together ever since.
Share This Post