8 K-Celebrity Couples With Surprising Age Gaps
Age is only a number for these couples!
People say that love is blind, but how old is too old when it comes to dating? Age only seems to be a number according to these celebrity couples with double-digit age gaps!
1. Lee Jung Jin + Euaerin (10 years difference)
Known for his roles in such films as Duel: Final Round and Trick, actor Lee Jung Jin (39) confirmed his relationship with former 9MUSES member Euaerin (29). The couple was introduced through mutual friends and started dating despite a 10-year age gap.
2. Yang Hyung Suk + Lee Eun Joo (12 years difference)
Lee Eun Joo (37) is a former member of the group Swi.T and SECHSKIES member Lee Jaejin's sister. Yang Hyung Suk (48) had a 3-year crush on her before confessing his feelings for her and they secretly dated for 9 years before they got officially married in 2010. She was also pregnant with his daughter at the time. Interestingly, the couple never had a wedding ceremony because Yang Hyung Suk wanted to break social norms.
3. Lee Byung Hun + Lee Min Jeong (12 years difference)
Lee Byung Hun (47) and Lee Min Jeong (36) announced their official stance as a couple in 2012 after months of the two dating had been rumored. As is the case with most celebrity couples, the two dated in secrecy, however when wedding rumors began to swirl, the two decided to announce their relationship to the public. The lovely couple wed in 2013 and welcomed their first son in 2016.
4. Lee Dong Wook + Suzy (13 years difference)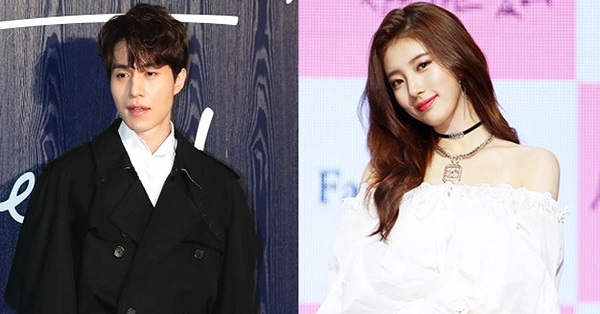 Actor Lee Dong Wook (36) and singer/ actress Suzy (23) confirmed their relationship almost immediately after the news broke.  The two met at a private gathering and have been able to overcome a 13-year age gap.
5. Ha Hyun Woo + Heo Youngji (13 years difference)
Guckkasten vocalist Ha Hyun Woo (36), and former KARA member Heo Youngji (23) started dating after working together on the hit TV show Shadow Singer. Undeterred by a considerable age gap of 13 years, the two have confirmed that they are very happy together!
6. Moon Hee Jun + Soyul (13 years difference)
H.O.T. member Moon Hee Jun (39) and Crayon Pop's Soyul (26) got married last February, after just a few months of dating. With a 13-year age gap between them, the happy couple gave birth to a baby girl last May!
7. Ryu Philip + Mina (17 years difference)
The two met at a mutual friend's birthday party back in 2015 and soon became a couple. Shortly after the news of the two dating broke out, Ryu Philip joined the military 2 months later shocking the netizens even more. Mina (45) is 17 years older that Ryu Philip (28)! They announced recently that they are legally married and are planning to wed later on this year!
8. Jin Hua + Ham So Won (18 years difference)
Best known for her roles in such movies as "Sex is Zero," and "Ameera," singer / actress Ham So Won recently married Jin Hua, a Chinese social media star and former K-Pop Idol trainee. At 42, Ham So Won is 18 years older than her husband.
Share This Post