Best Dressed Female Celebrities Of 2018 Golden Disc Awards
Look no farther for your winter fashion aspirations!
The 2018 32nd Golden Disc Awards featured a red carpet full of breathtaking ladies dressed in all the glitz and glam of the latest fashion trend. The hottest starlets of the K-Pop industry changed fashion history with their elegant gowns, skirts and killer heels!
Check out which female celebrities made Koreaboo's list of the best-dressed fashionistas!
10. Lee Se Young
Actress Lee Se Young definitely owned the red carpets with her partly see-through black dress and her deadly stunning kill heels.
9. IU
IU looked amazing in her ivory-colored dress, which made her look like a character straight out from a children's storybook. She definitely grabbed everyone's attention with her dark red lips and her shiny earrings.
8. GFRIEND
GFRIEND rocked their cute yet chic outfit with the combination of black and rose quartz. The members showed off their characters with variations in their styling in shoes and earrings.
7. Suran
Suran definitely stood out in her bright pink suit and fluffy pink furry jacket around her arms. Cheers to her bold style!
6. Heize
Heize looked stunning in her rose quartz colored jacket with gorgeous knee-high boots. She finished off her elegant look with a cross earings just on one side of her ear.
5. Lee Sung Kyung
Lee Sung Kyung looked drop dead gorgeous in her pearl white colored dress finished off with shiny jewels giving an elegant look never seen before.
4. AKMU's Soohyun
Soohyun looked gorgeous in her black dress with flying hearts all over her dress. She finished off her look with boldly studded heels in silver and black.
3. Bolbbalgan4
Bolbbalgan4 members looked amazing in their all-black suits. They finished off their look with cute accessories all around their outfit.
2. TWICE
TWICE members appeared in dresses with the mix of white, black and grey. Members showed off their own colors with the styles of dresses that best accentuated their individuality.
1. Red Velvet
Red Velvet members appeared in toned down colored velvet dresses, and they definitely turned everyone's heads around. They simply looked gorgeous.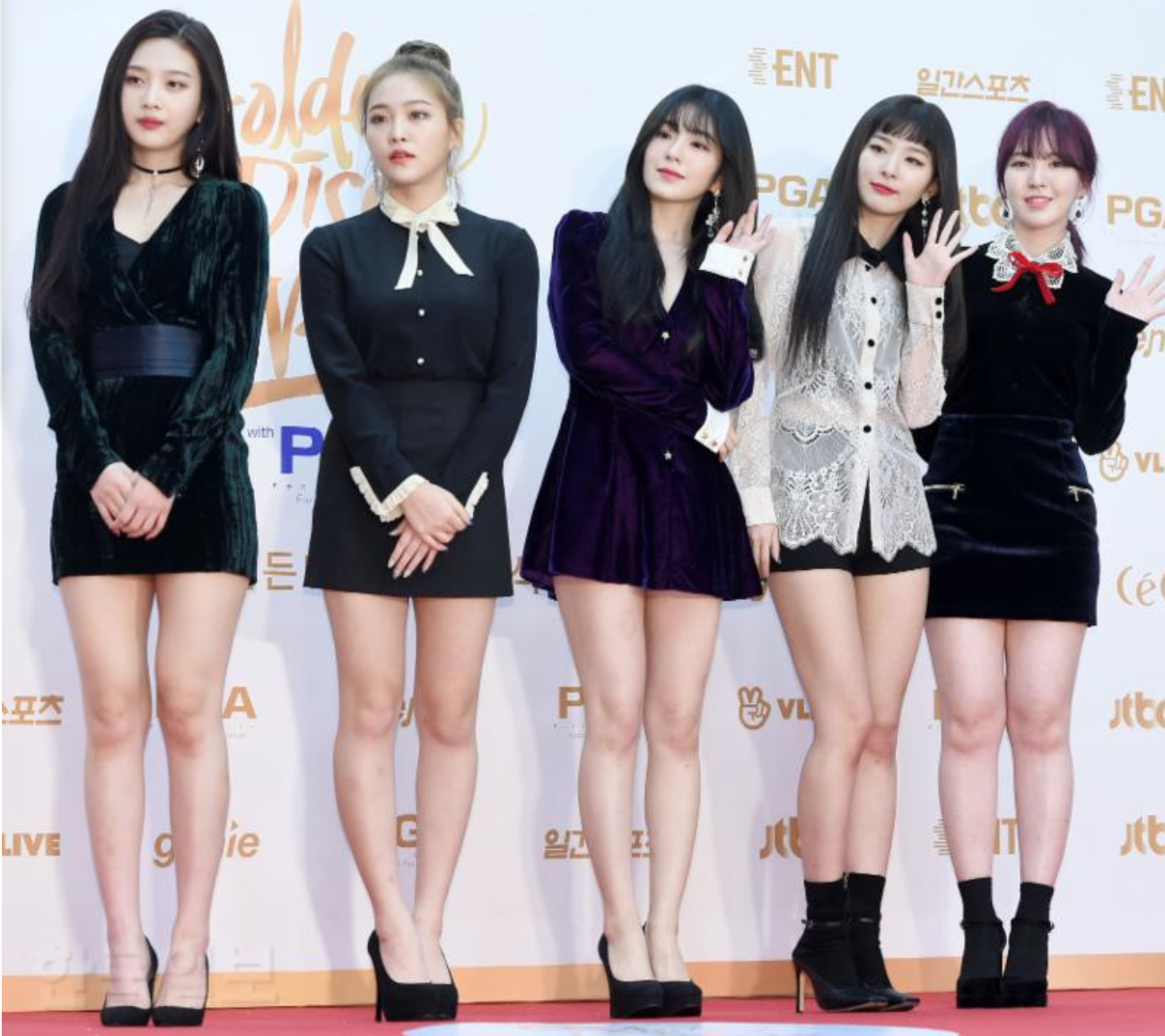 Share This Post