The True Height And Weight Of Each BTS Member (Google Is Wrong)
A.R.M.Ys claim to have the exact measurements of all the BTS members!
Fans are always speculating about idols' height and weight. According to ARMY, the profile measurements shared on Naver, Daum, and Google are wrong, and so they have released the actual body measurements for each BTS member!
1. RM
The leader is the tallest out of the group, coming up to 181 cm/5'11." He weighs around 67 kg/148 lbs and is one of the heaviest in the band.

2. Jin
Jin's height is 179 cm/5'10.5″ (the second tallest), and he weighs around 63 kg/139 lbs.

3. Suga
Suga is average height, at 176 cm/5'9″, but he is the slimmest, weighing 59 kg/130 lbs.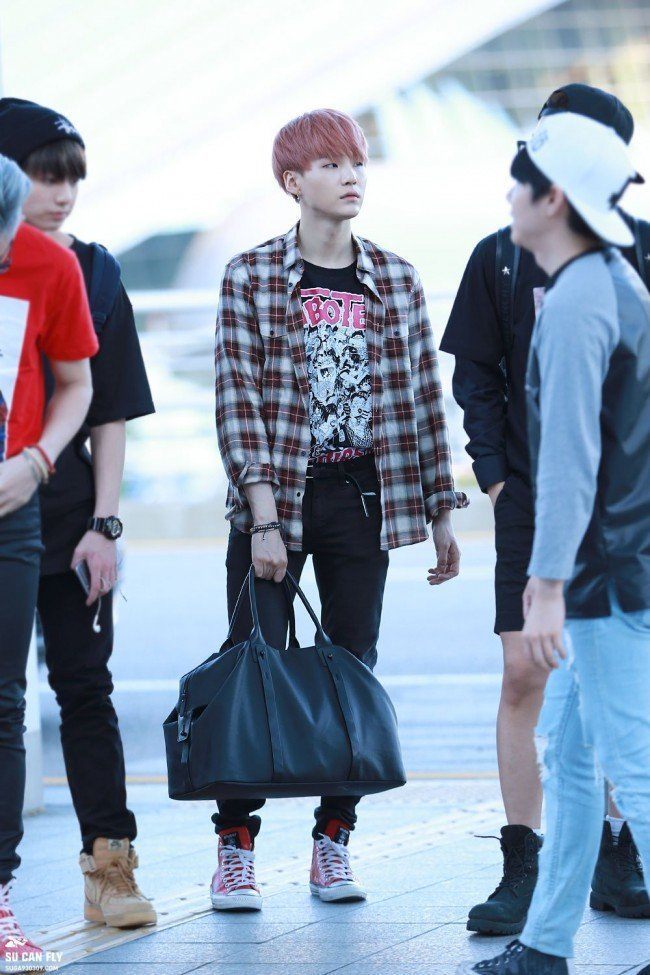 4. J-Hope
Measuring 177 cm/5'10" tall, this rapper weighs 65 kg/143 lbs.

5. Jimin
At the time ARMY shared BTS's stats, Jimin was the shortest of all the members at 175 cm/5'9″ tall. He's also one of the lightest, weighing around 61 kg/134 lbs.

6. V
V is the same height as Jin, tying for second tallest at 179 cm/5'10.5″, but he weighs around the same as Jimin, 62 kg/137 lbs.

7. Jungkook
Jungkook is 178 cm/5'10" tall and weighs the most, about 70 kg/154 lbs. No member is under 170 cm tall, and they all weigh less than 70 kgs.

Share This Post