EXO Chanyeol's Bucket List After Returning From The Army Shows What He Truly Values In Life
Of course, EXO and EXO-Ls are at the top of the list.
EXO's Chanyeol celebrated his discharge from the military with EXO-Ls through a livestream on YouTube titled, Invitation From Chanyeol.
Chanyeol: It's been a while since I last greeted you. We are One! Hello, I'm EXO's Chanyeol~ *bows* 🙇🏻‍♂️ Wow~! Yes~👏🏼 pic.twitter.com/efQ1HBuG0a

— 쉰花 ❄️ (@xunhuas) October 6, 2022
The live was full of Chanyeol's cute and lovely charm, and fans couldn't be more excited to welcome him back.
photo capture time with chanyeol 🍒📸 pic.twitter.com/EbfDtQ0ycM

— 🌸 사랑둥이 귀염둥이 세훈이 🌸 (@milkteus) October 6, 2022
For one of the segments, Chanyeol created a bucket list of the five things he wanted to do now that he was back from the army. His list is proof of what he values most in his life, and it's what makes EXO-Ls love him so much.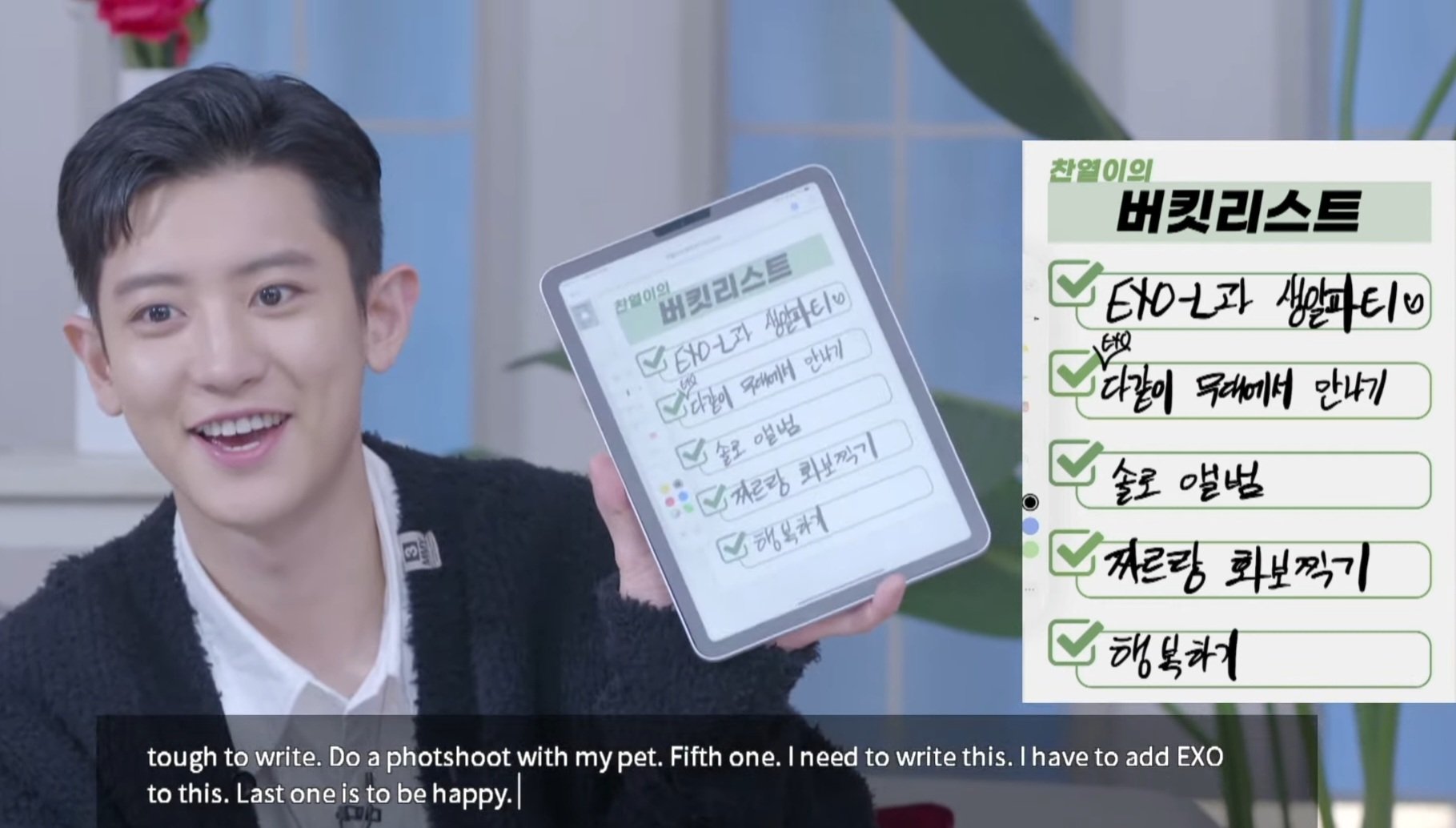 1. A Birthday Party With EXO-Ls
Chanyeol's love for EXO-Ls runs so deep he has EXO-Ls' birthday date tattooed on his body. Like the sweet person he is, Chanyeol created a Certificate of Appreciation for EXO-Ls with a heartfelt message to fans.
<Certificate of Appreciation>

> EXO-Ls that I love

For waiting 1 year 6 months with everlasting love, for welcoming me back, and for making Park Chanyeol overwhelmingly blissful; the award is given in appreciation to the above mentioned (EXO-Ls)

2022.10.06 Park Chanyeol ❤️ pic.twitter.com/mgURMZxv9z

— 백현 (@qtpiebyunbaek) October 6, 2022
Like how he's always full of joy when it comes to celebrating EXO-Ls' birthday, fans return his love tenfold, resulting in the happiest memories. With Chanyeol's birthday coming up in November, it's no surprise he's looking forward to celebrating with EXO-Ls again in person.
161127 real__pcy ;

It's a really give happiness thing to get a lot of birthday celebrations from a lot of people. These memories make me happier as a singer and you make me a happier person, people.

…
~ CHANYEOL pic.twitter.com/uYoa9XMvCB

— ً (@PCYL00K) November 26, 2020
2. To Reunite With All Of EXO On Stage
The only thing that rivals Chanyeol's love for EXO-Ls is his love for EXO.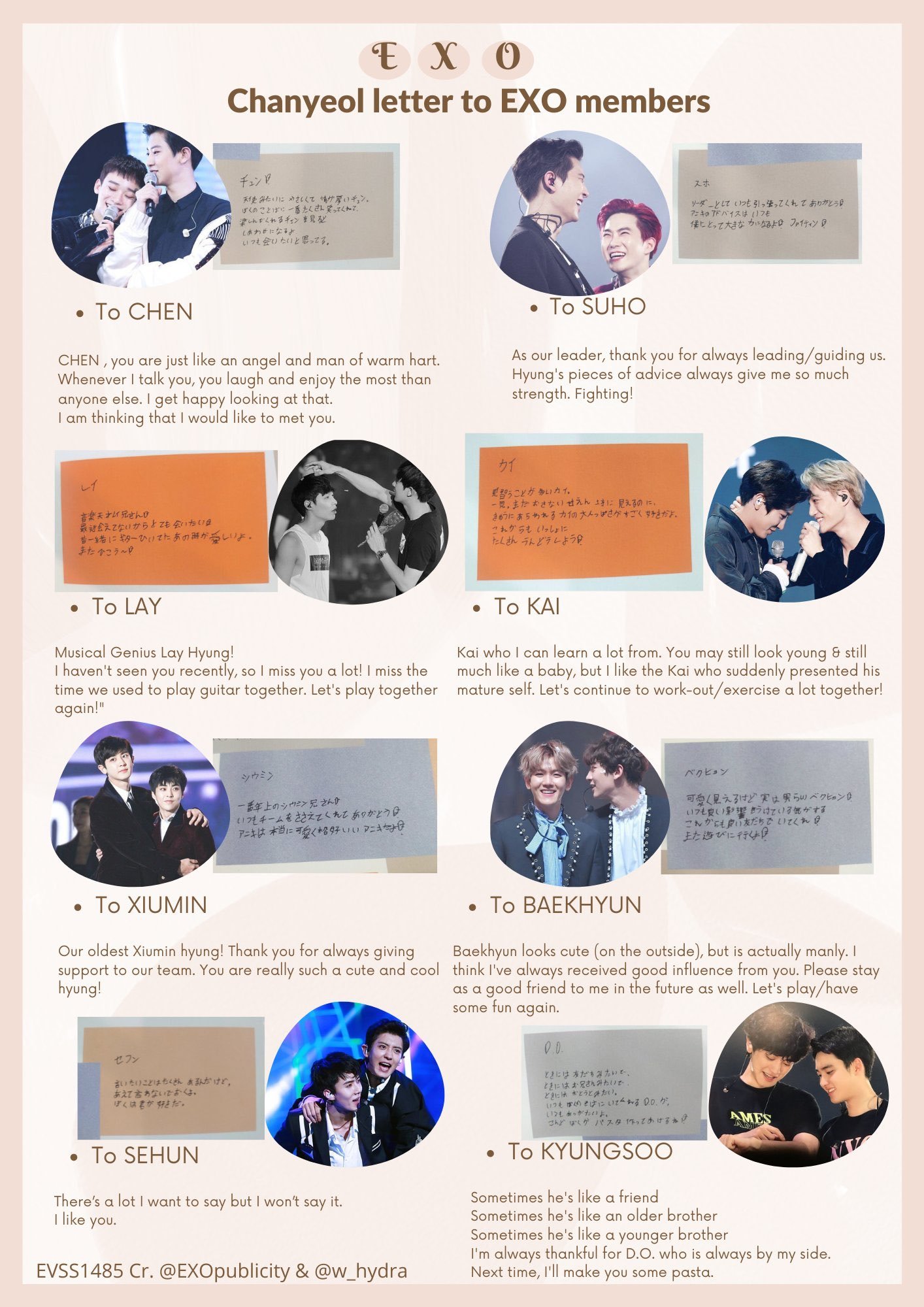 Like everyone else, he hopes to perform on stage with all the members as soon as possible. And let's never forget this heartwarming surprise VCR he put together for his members that caused everyone to cry.
ITS BEEN A YEAR SINCE CHANYEOL SURPRISED EXO WITH HIS VCR NOOOOO pic.twitter.com/3dC66vpFU1

— 🫶🏽 (@wibyun) December 30, 2020
3. Solo Album
With 7/9 of EXO having had their solo debuts, Chanyeol is getting ready for his own, and we're more than ready to hear more of his beautiful voice and insane musical talent.
CHANYEOL NOTHIN' RAP PART AND HIS AMAZING ADLIBS!! GET READY FOR HIS SOLO ALBUM 😭🫶🏻 pic.twitter.com/IRFTHepCql

— ari 💌 (@oshcuddles) October 6, 2022
4. A Photoshoot With Zzar
Chanyeol has two dogs, Toben and Zzar, and while Toben and Chanyeol have the most chaotic relationship possible, Zzar is much more well-behaved, and Chanyeol loves her to pieces.
chanyeol making zzar do some tricks ㅋㅋㅋ pic.twitter.com/GQkpU0awYq

— 🌸 사랑둥이 귀염둥이 세훈이 🌸 (@milkteus) September 29, 2022
He's already done a photo shoot with her once, and they both looked amazing, so it's no surprise he wants to do it again.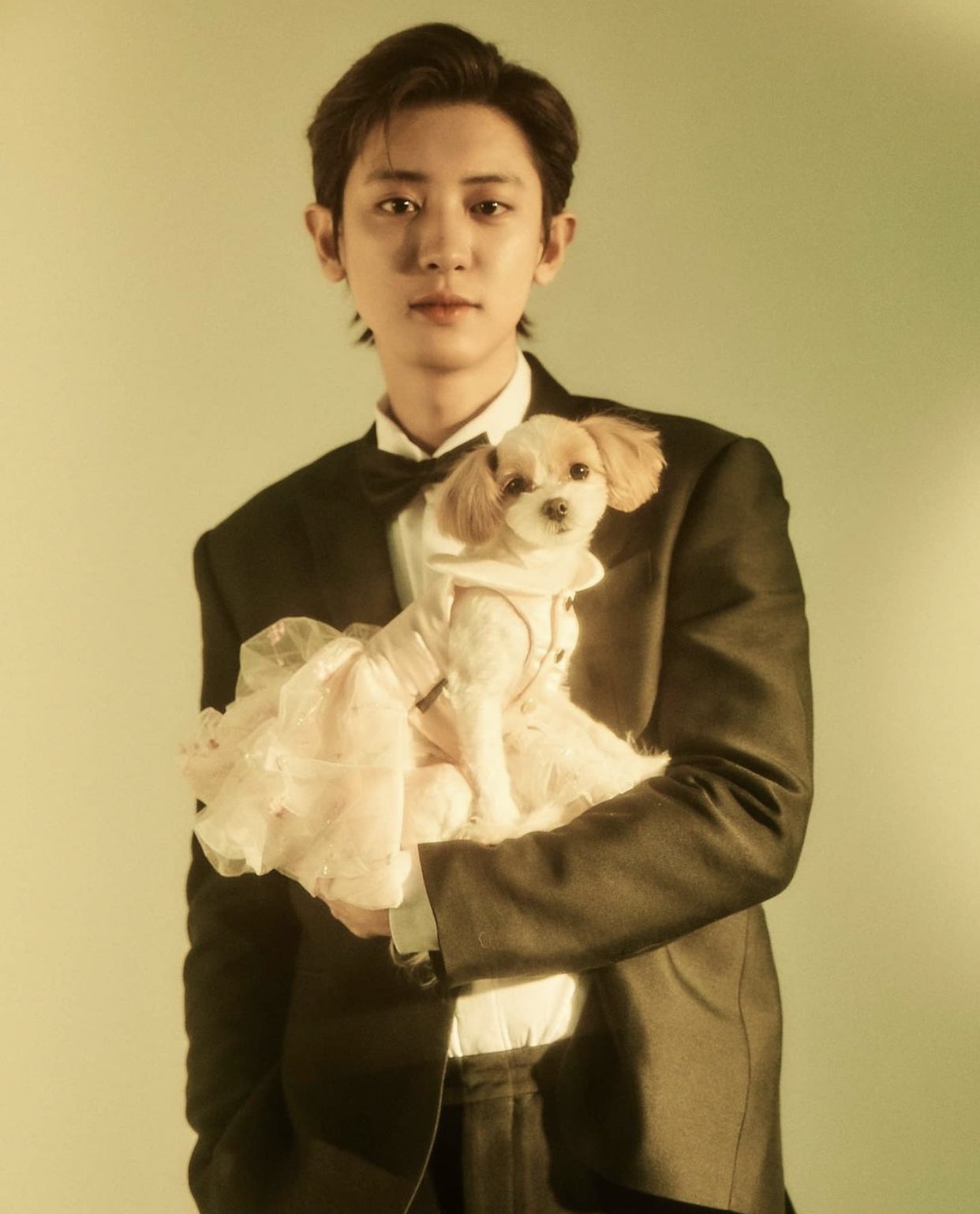 5. To Be Happy
Chanyeol is often nicknamed a happy pill or a happy virus, and he really does bring joy into everyone's lives.
[ENG SUB] 191231 #EXplOrationDotDay3 Junmyeon's words to #CHANYEOL #찬열

"… He is actually the mood maker of this venue. He is really a happy virus right?…"

"…Thanks to him not only members but also fans, staffs, managers, production staffs, I think we always cry & laugh" pic.twitter.com/Vd9XWZqYuY

— 𝐋𝐎𝐄𝐘 (@LoeyBerryTrans) January 4, 2020
Happiness means so much more than anything else in the world for Chanyeol, so his goal to continue being happy is befitting. May a smile always be on his face, just like how he always brings a smile to ours.
아모르파티 찬열이 ㅋㅋㅋㅋㅋㅋㅋㅋㅋㅋㅋㅋㅋㅋㅋㅋㅋㅋㅋㅋㅋㅋㅋㅋㅋㅋㅋㅋㅋㅋㅋㅋㅋㅋㅋㅋㅋㅋㅋㅋㅋㅋ ㅋㅋㅋ pic.twitter.com/V3E6SBl2Sn

— 비비 (@ohbaby_0412) December 28, 2018
Share This Post