Just 25 Pictures Of EXO's Chanyeol Looking Suave In A Suit To Brighten Your Day
Chanyeol rocks everything he wears, but Chanyeol in a suit is beyond heart-fluttering!
We're pretty sure that EXO's Chanyeol would look good in anything, but when Chanyeol appeared at this year's Gayo Daechukje in a number of dapper suits he had everyone's heart fluttering. While there are plenty of other fantastic outfits Chanyeol has rocked over the years (like every single one), there's just something about Chanyeol looking suave in a suit! So here are just a few photos of Chanyeol looking beyond handsome in suits from Gayo Daechukje and many more shows to set your heart ablaze!
1. Charming Chanyeol in blue at 2018 Gayo Daechukje
He's melting all our hearts with that smile!
2. Looking fine AF in all black
3. Chanyeol is dazzling all in white
4. And red pinstripes? Yes, please!
5. That suit coat looks like it was made for Chanyeol!
6. And just look at his confidence
7. But we can't blame him…
8. He just looks so good in a suit!
9. My heart won't stop fluttering
10. I'm feeling a little breathless
11. Never mind, really breathless!
12. Does he know what he does to everyone's heart?
13. Seriously, he looks so good!
14. We're sure even a potato sack would look stylish as ever on Chanyeol…
15. But him in a suit is a whole nother level!
16. Whether it's a more classic styling…
17. Or something a little more dramatic…
18. There's no denying that Chanyeol looks beyond fabulous
19. Add in his adorable and heart-melting smile…
20. Or his dangerously sexy dance moves…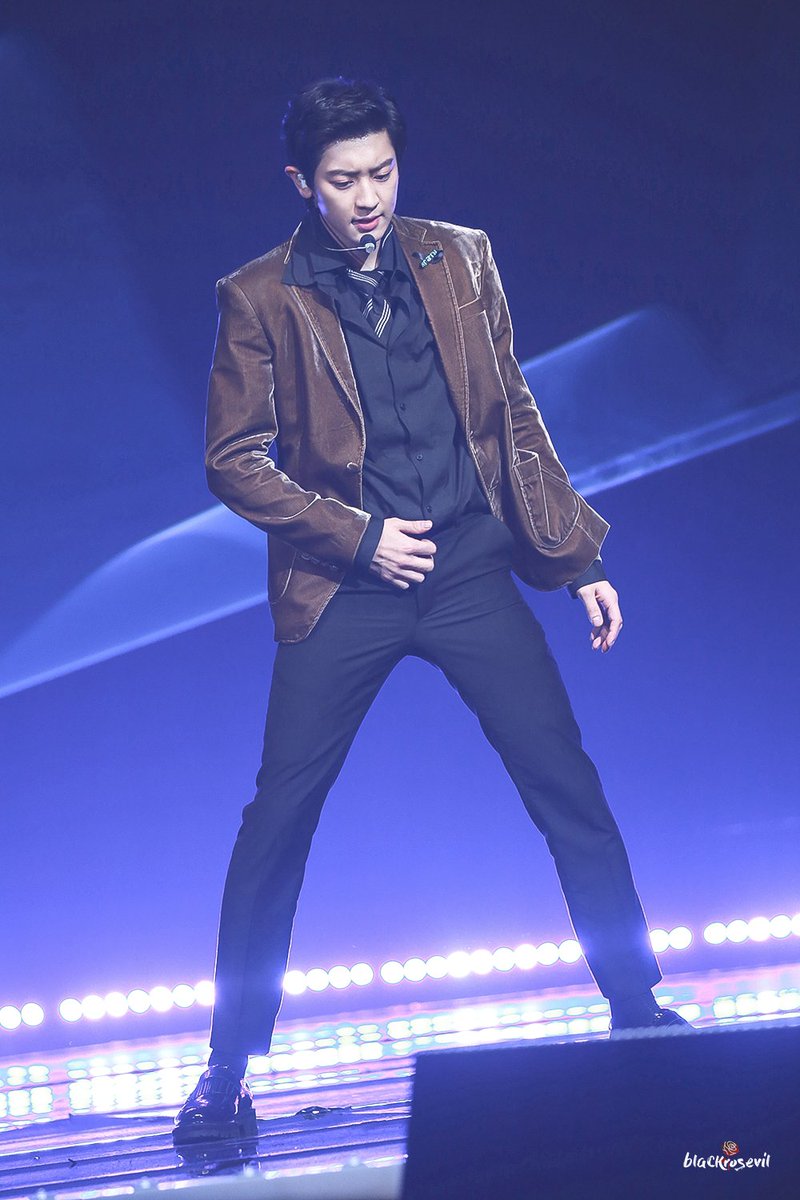 21. Combined with his outstanding rapping and singing abilities…
22. It's no wonder he's stolen our hearts from the very beginning
23. And continues to steal them to this day!
24. Our hearts can't take much more!
25. *Sigh* 25 pictures really just don't seem like enough to showcase his handsomeness!
Share This Post