Here's Are BTS's V's Closest Friends He Spends Time With During His Breaks
Here's who BTS V actually spends most of his free time with.
BTS's V is quite possibly the friendliest idol out there, just based on his star-studded list of celebrity friends. With news of the group finally getting a much deserved extended vacation, here are 6 of V's closest celebrity friends he might be spotted spending time with during his break.
1. Ha Ji Won
While Ha Ji Won and V may sound like an odd combination, the two were recently spotted enjoying brunch together while mulling over some photos and other works in progress.
Ha Ji Won showed that she was good friends with V when she nominated him and two others to participate in the 2018 PyeongChang Winter Olympics & Paralympics Success Relay.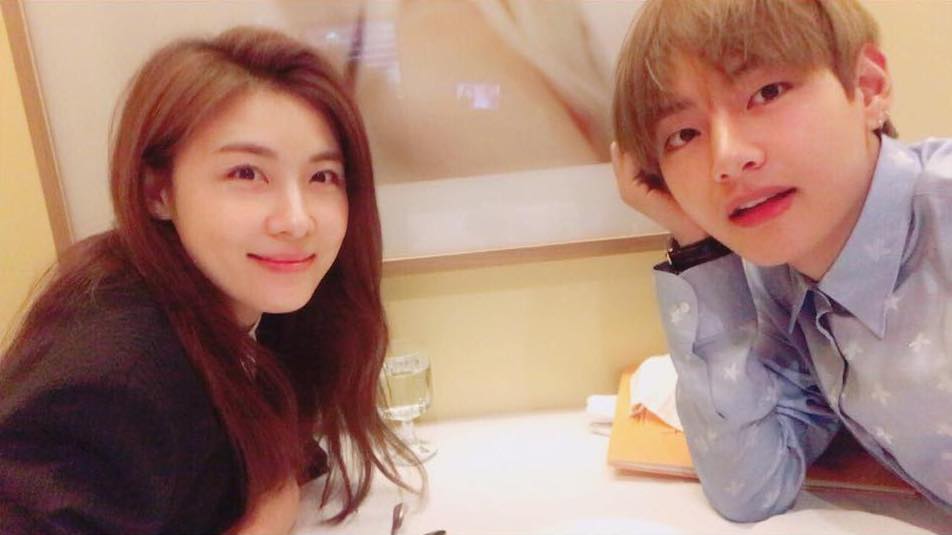 2. Park Seo Joon
Those who've watched Hwarang are already aware of V and Park Seo Joon's close friendship. The two starred in the series, where Park Seo Joon revealed that V looked to him quite often for acting advice.
Park Seo Joon even thanked V for watching his new movie Midnight Runners with him and described him as "such a beautiful kid" in a recent Instagram post.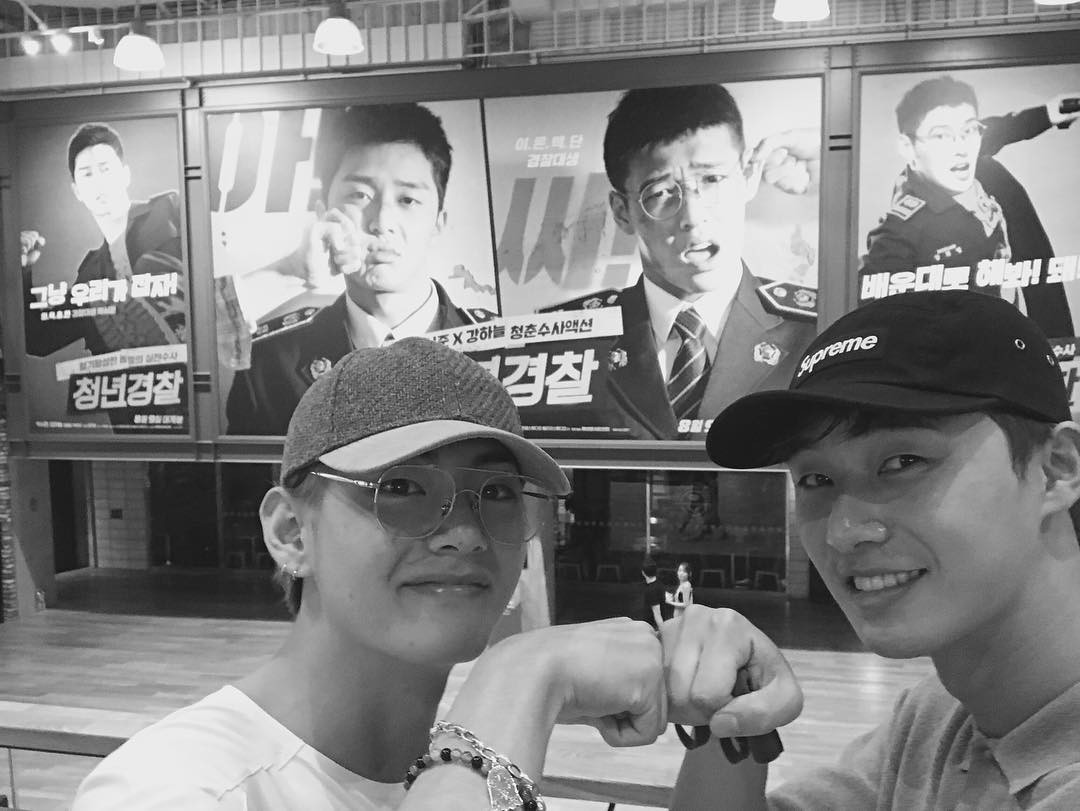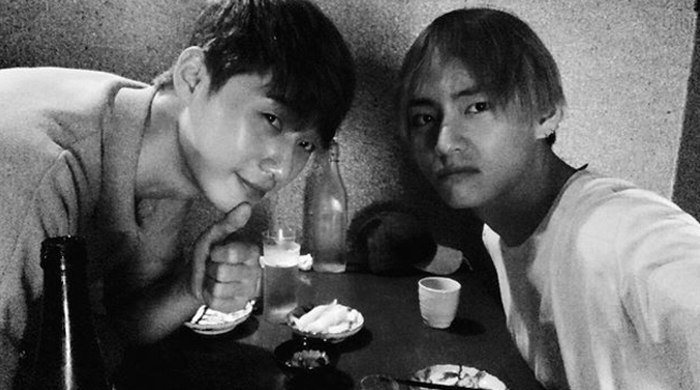 3. Park Bo Gum
Park Bo Gum and V are already quite well-known in the industry to be best friends. The two first started becoming close after they hosted KBS's Music Bank together.
Since then, they've stayed close and have even taken a trip to Jeju Island together!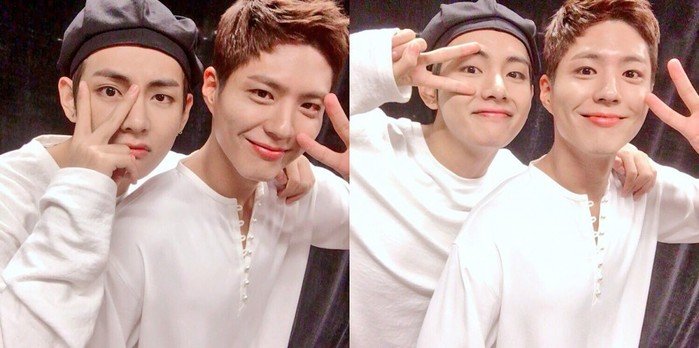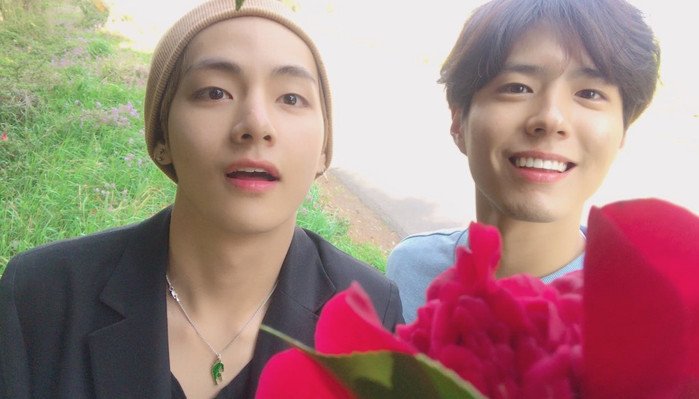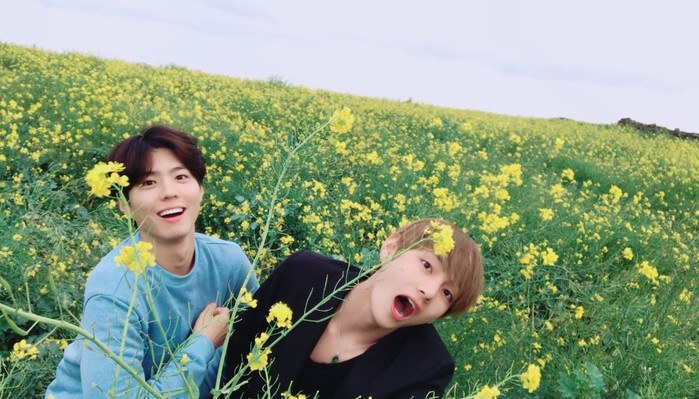 4. Jang Moon Bok
Former Produce 101 contestant Jang Moon Bok and V actually attended the same high school but were in different classes. They met for the first time in a school bathroom, where V decided to strike up a conversation with him.
We met for the first time in a bathroom. We were in different classes, but the bathroom was on the floor between us and that's where we met. V suddenly approached me and said, 'I saw you on Superstar K, you did well.' I was taken aback because he came in so suddenly, but after that, we grew close.

— Jang Moon Bok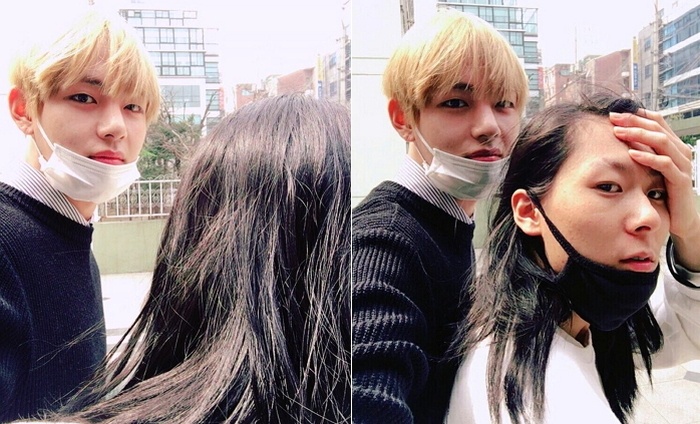 5. BTOB's Sungjae
Sungjae and V revealed that they also first met in the bathroom. While waiting backstage on the set of Music Bank, Sungjae approached V in the bathroom and asked, "Are you a 95-liner? Want to be friends?"
Since then, V and Sungjae have been good friends, and V also thanked Sungjae for approaching him first as it gave him the confidence to make more friends.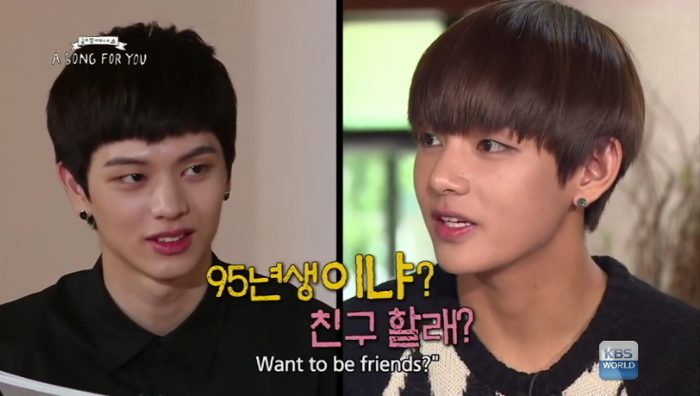 Thanks to him, my confidence grew and I was able to make more friends.

— BTS's V
6. Park Hyung Sik
V and Park Hyung Sik also became friends through Hwarang. Not only is he friends with Park Hyung Sik and Park Seo Joon, but he's also very close to the other stars like SHINee's Minho.
It seems that V's optimistic and friendly personality ultimately helped him become friends with the whole cast!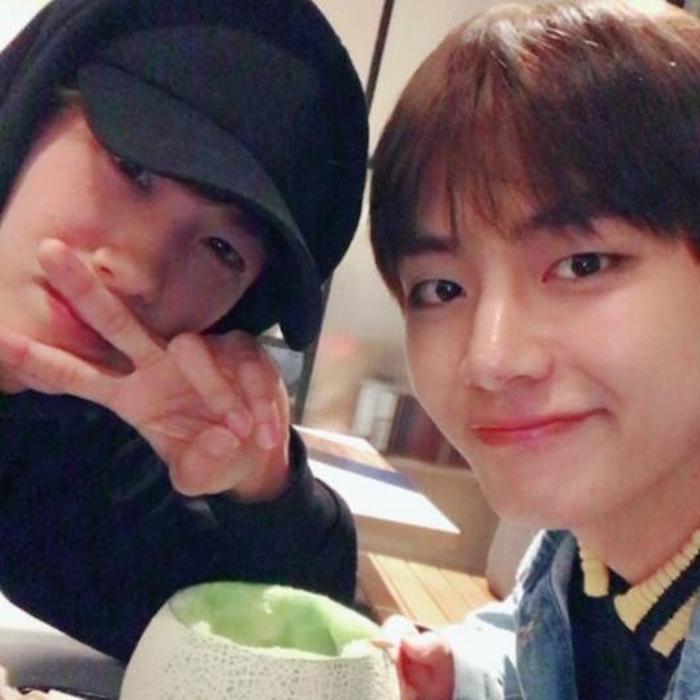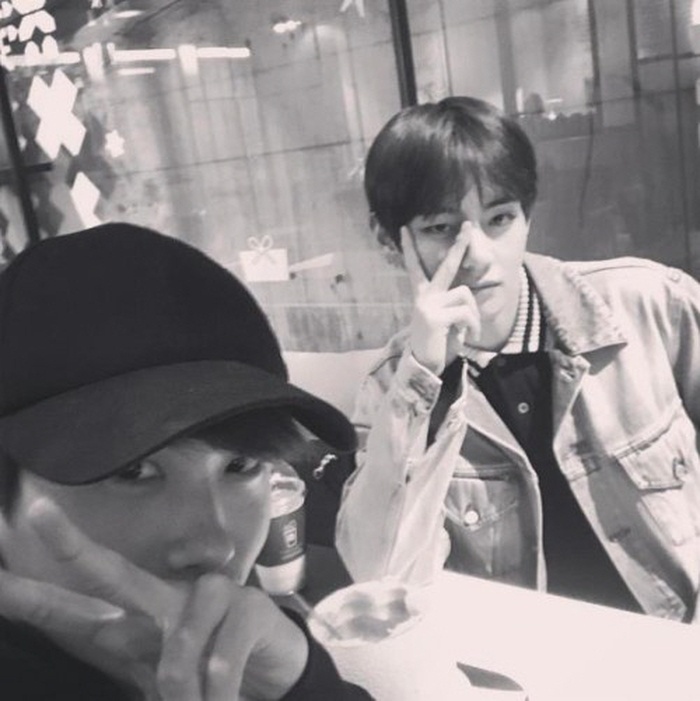 Share This Post