Here's What All The IOI Members Are Doing Now, 1 Year After Disbandment
The girls of I.O.I. have been keeping themselves busy!
After ten months of promoting together, project group I.O.I officially disbanded. Although It's been a little over a year since the members went their separate ways, each member has been busy with new groups, solo activities, and more. So, let's take a look at what the 11 members of I.O.I are doing now.
1. Somi
Somi has been keeping herself busy with various variety show appearances  like Idol Drama Operation Team and season 2 of Sister's Slam Dunk. She has also been active as the spokesmodel for soft drink Fanta, and participated in Jun.K of 2PM's solo album in 2017 before he enlisted in the army. Currently, Somi is rumored to be preparing for a new JYP girl group with MIXNINE's Shin Ryujin.
2. Sejung
After I.O.I's disbandment, Sejung has been keeping herself busy as a member of gugudan, which has already released 2 mini albums. On top of her music career, Sejung has been busy working as an actress, starring in the drama School 2017. She is also currently starring in the Netflix original variety program, Busted!
3. Yoojung
Yoojung has been keeping herself busy as a member of Weki Meki. The group has already released 2 EP's, and they are currently promoting mini album "Lucky" which was released this past February.  Yoojung has also been busy with variety shows, seen as a regular on Mnet's show Golden Tambourine. Weki Meki also has a live stream called What Are You Doing Weki Meki, in which they participate in regularly.
4. Chungha
One of the few members to pursue a solo career, Chungha has released 2 mini albums, and has participated in various OST's of dramas like Luv Pub, and Strong Girl Bong-soon. She also hosted the EBS radio program, Listen, and FashionN beauty show Please Take Care of My Vanity. Currently, Chungha can be seen on MBN variety show Real Life Men and Women.
5. Sohye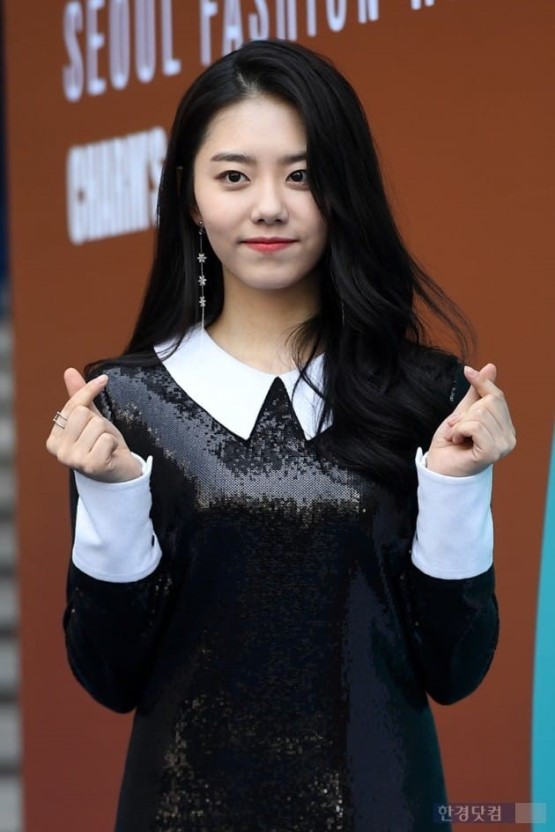 While other members continued their music career, Sohye chose to advance her acting career. After I.O.I disbanded, she got cast in the drama Kang Duk Soon's Love History, as well as the web-drama Unexpected Heroes. Sohye was also an MC of fashion program Follow Me 8S, as well as a host on SBS show about video games, Game Show.
6. Kyulkyung
Kyulkyung began promotions with her new group PRISTIN almost immediately after I.O.I disbanded. With 2 mini albums and a remixed single under their belt, PRISTIN won various "Best New Artist" awards at the Mnet Asian Music Awards, as well as the Seoul Music Awards. Kyulkyung was most recently seen as a judge on Idol Producer, a Chinese audition program similar to Produce 101.
7. Chaeyeon
While Produce 101 was going on, Chaeyeon was already a member of DIA. She went on hiatus from the group to fulfill her I.O.I promotions, so when the group disbanded, she went back to her original group. Currently, Chaeyeon is busy with her duties as an MC of SBS' Inkigayo, as well as being a regular on survival-variety show Law of the Jungle. She was also recently seen starring in the film "Live Again, Love Again."
8. Doyeon
Along with fellow I.O.I alumni Yoojung, Doyeon is a member of the group Weki Meki. Besides the various album promotions for Weki Meki, Doyeon has been keeping herself busy as a host on beauty program Get It Beauty 2018. She also starred in the OCN drama Short, alongside Kang Ho Young and Park Eun Ho.
9. Mina
Mina has been promoting as a member of Gugudan along fellow I.O.I alumni Sejung. Mina is also a member of the sub-unit Gugudan 5959. Besides her music career, Mina has starred in the MBC drama Children of the 20th Century, as well as the TvN drama, Drama Stage: History of Walking Upright. Currently, she can be seen as an MC on Show! Music Core.
 10. Nayoung

Nayoung has been promoting as a member of PRISTIN with Kyulkyung ever since I.O.I disbanded. Not only has she been keeping herself busy with her various music promotions, but Nayoung can also been seen as a fixed cast member on XtvN's reality dating program Can Love Be Translated? She was also seen starring in the music video for Ailee's track "If You."
11. Yeonjung
After I.O.I disbanded, Yeonjung was added to WJSN as the 13th member of the group. Besides the 4 mini albums and the full length album released with WJSN, Yeonjung has collaborated with various artists like DinDin and Yoo Seung Woo. She has also participated in OST's for various dramas like Meloholic, and Queen for Seven Days. Yeonjung was also seen acting, starring in a cameo role for the tvN drama A Korean Odyssey.
Share This Post