10+ Times ITZY's Ryujin Was A Vision Of Beauty In Glasses
You don't need 20/20 vision to know that Ryujin is gorgeous.
ITZY's Ryujin is easily one of the first K-Pop idols people think of when it comes to being a girl boss, and it's unanimously agreed upon that her aura on stage is unmatched. But while she's both a beauty and a beast on stage, Ryujin's true personality is full of diverse charms, and these 13 times she wore glasses highlight her confident, funny, sweet, and cute sides.
1. Messy Hair To Mess With Our Hearts
Ryujin is effortlessly captivating at all times.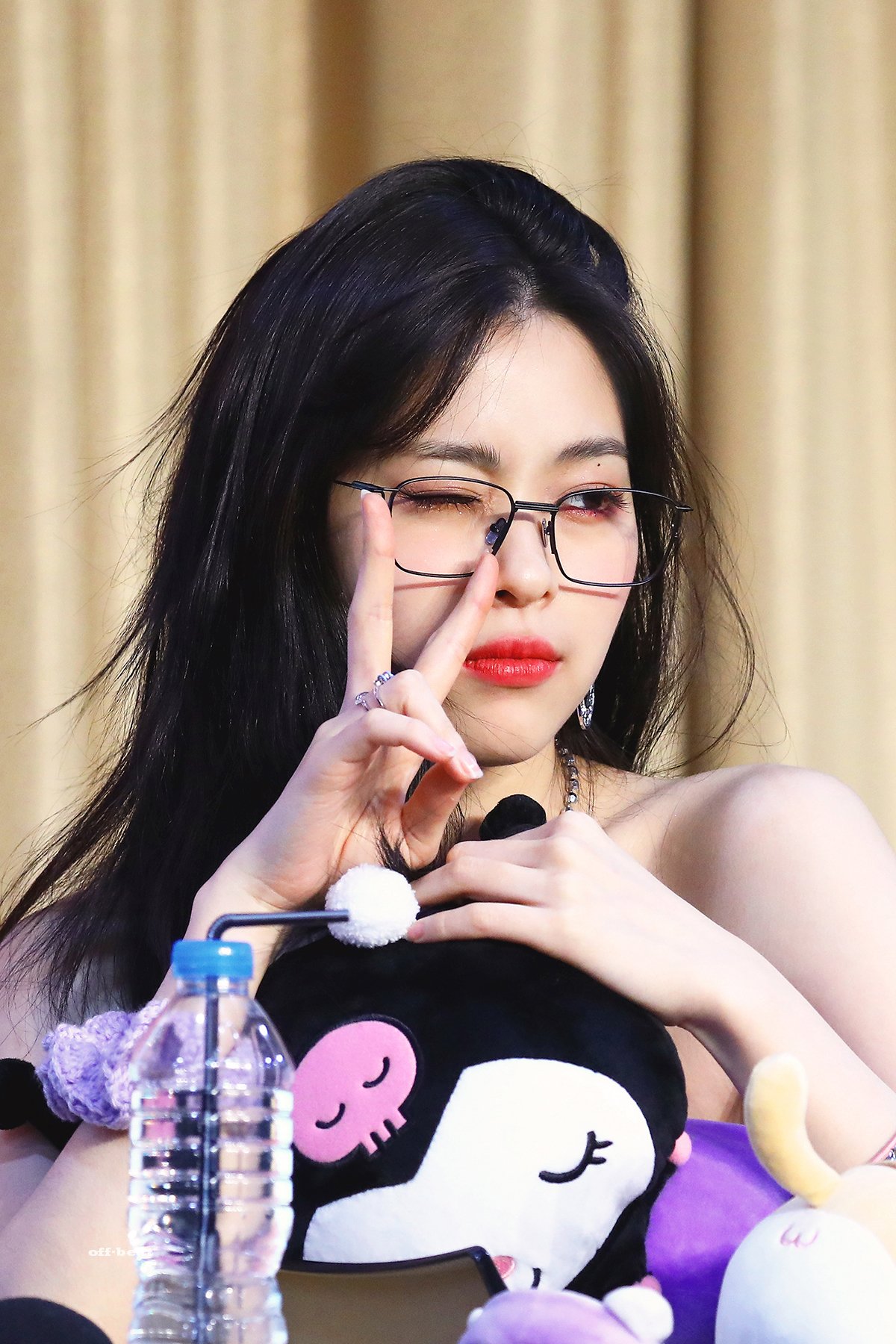 2. Back To School
Ryujin could easily be the class president everyone loves in a high school drama.
3. The Lost Cat On Her Shirt Is Ryujin Herself
While boxer braids and a beanie normally look fierce, Ryujin's shy pose turns the cool girl vibe into an adorable one.
4. Too Cool For You
Honestly, she's too cool for anyone.
5. She Has The Cutest Reactions
The little eyebrow raise at the end adds to her already dangerous levels of aegyo.
6. Her Eyes Hold The Brightest Stars
We don't need glasses to see how beautiful Ryujin is.
7. Ryujin Drives Us Crazy
All it takes is one look for Ryujin to send MIDZYs' hearts ablaze.
8. Casually Stunning
Ryujin doesn't need to do anything to look amazing.
9. When One Pair Of Glasses Isn't Enough.
Ryujin lets her quirky side free through this dorky mirror selfie.
10. "Therefore I Am"
Her charisma is unparalleled.
11. Absolute Girl Boss
Ryujin knows the power she holds over everyone, and she's not afraid to flex it.
12. Sweater Paws
There's no softer aesthetic than an oversized sweater and glasses.
13. Clueless

With this entire look, Ryujin would fit right into the world of Clueless.
Share This Post