12 Great K-Pop Songs That Are Ruined By One Line, According To Fans
Sometimes, though, they're so bad they're good!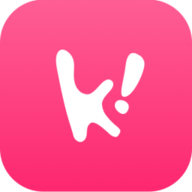 Have you ever started listening to a new K-Pop song that sounds amazing, until you reach a certain part that just breaks the enjoyment? Recently on Reddit, K-Pop fans discussed songs that they think are incredible except for one part or aspect of the song that ends up ruining them, or at least makes that part of it hard to listen to. Sometimes, though, that part grows on people to the point where it can be considered so bad it's good. Here are 12 of their top choices, and why they were chosen!
1. "Pirate" by EVERGLOW
2. "You Calling My Name" by GOT7
3. "You Can't Sit With Us" by Sunmi
4. "Maison" by Dreamcatcher
5. "28 Reasons" by Seulgi
6. "As If It's Your Last" by BLACKPINK
7. "2 Baddies" by NCT 127
8. "Shut Down" by BLACKPINK
9. "Blue Flame" by LE SSERAFIM
10. "Dreams Come True" by aespa
11. "Case 143" by Stray Kids
12. "TOMBOY" by (G)I-DLE