Meet The Siblings Of All The TWICE Members
Some are relatively unknown others are super famous!
1. Momo's sister Hana
Hana and Momo prove that good genes run in the family with their stunning visuals.
There may be a two year age gap between the two, but they are really close. And they love to hang out together when they have time.
Hana and Momo actually both auditioned at JYP Entertainment at the same time. Unfortunately, Hana didn't make the cut.
But her passion for the stage persisted! She is now a part of a 6 member dance crew in Osaka, Japan called That crew. And she's got some amazing dance skills.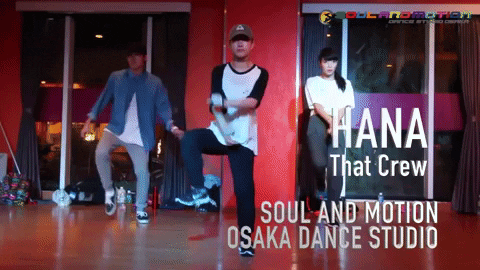 The two sisters are also super supportive of each other and Hana has even been known to do dance covers of TWICE songs!
2. Sana
Sana is the only TWICE member who is an only child!
3. Chaeyoungs's brother Jeong Hun
Jeong Hun is Chaeyoung's younger brother.
The two siblings get along really well. Chaeyoung came to support her brother at his graduation.
And he attended TWICELAND along with Mina's older brother to support his sister!
He also likes to pose for pictures with Chaeyoung and her fellow TWICE members!
But Jeon Hun is becoming famous in his own right.
He is an aspiring model and, with visuals like his, it's likely only a matter of time before he's extremely successful.
4. Dahyun's brother Myung Soo
Myung Soo is Dahyun's older brother.
Not much is known about him except that the two siblings share a close bond.
He appeared on an episode of Real Men with Dahyun. When Dahyun started crying because she was going to miss her family, Myung Soo was touched and bought her a meal!
5. Tzuyu's brother
Tzuyu has one older brother but relatively nothing is known about him. He is a very private person and prefers to let his sister shine.
He was supposed to appear on a KBS variety show called We Are Siblings back in 2016 but he eventually decided not to.
6. Jihyo's sister Seo Yeon
Rumor has it that Jihyo actually has two younger sisters! But fans are only certain that Seo Yeon is her younger sib.
All three siblings are said to get along well and Jihyo even surprised Seo Yeon's classmates when she attended her graduation.
7. Nayeon's sister Seo Yeon
Very little is known about Seo Yeon. We know she is Nayeon's younger sister and that Nayeon attended her graduation last year.
Nayeon's sister Seoyeon graduated today and Nayeon went her graduation 💓
Cr.446502105Ya pic.twitter.com/mfQQfjPu5z

— d🐰 (@imnayeoff) February 7, 2017
This photo was shared by Nayeon's mom on Instagram, and she captioned it "I love you both," causing fans to conclude that this must be Seo Yeon.
8. Mina's brother Kai
When fans first saw photos of Kai they were amazed at the difference between him and his younger sis.
Not much is known about him but he does like to play American football.
Fans also think he must be super supportive and kind to his younger sister. In the past, he attended TWICELAND with Chaeyoung's younger brother!
9. Jeongyeon's sisters Seo Yeon and Seung Yeon
Once again, we see some amazing sibling visuals. Jeongyeong's first older sister, Yoo Seung Yeon, is an actress and goes by the stage name Gong Seung Yeon.
She's been quite successful as an actress and starred in a number of hit dramas including My Lovely Girl and Introvert Boss.
Jeongyeon's second older sister, Seo Yeon, is neither an actress nor singer and lives a more ordinary life.
Because of her great relationship with both of her famous siblings, however, she is often featured in their Instagram posts.
Many fans also refer to the three sisters as the "graduated siblings" because Seo Yoon looks like a mixture between Jeongyeon and Seung Yeon.
Share This Post