10+ Of The Strangest Stage Names In K-Pop History
From food, to animals, to Greek letters, you won't believe what some companies will name their idols!
With an industry as big as K-Pop, stage names just get more and more interesting the further you look back. Some of them aren't that bad, but once you think about it more as a name, you tend to question: why? Let's explore some names from K-Pop history that were either brought out into the world or left behind in pre-debut.
1. Kimchi
Former AA member, Kimchi, has been leading a normal non-idol life since he left the group in May of 2015 (not long before the group presumably disbanded). However, that doesn't stop people from wondering why he went by the country's national dish of spicy fermented cabbage.
He once said: "At first I wasn't too thrilled about my stage name, but the more I thought about it, the more I liked it. It's a name that everyone is familiar with and just like the dish represents Korea, I want to be a singer that can represent our country. I will work hard to appeal to many people with this unique name." It's actually a cute sounding name, just odd in an idol context.
2. Mint and Berry
Former Wonder Girls members HyunA and Sunmi almost had some very tasty names. HyunA was revealed to almost become Mint and Sunmi to Berry. While these names sound kind of pretty, many fans are glad the girls stuck with their real names. JYP Entertainment must have been hungry!
3. Goldfish Zin
This was Jinu from WINNER's pre-debut stage name that some fans still lovingly call him. It's unclear why this was an option but one theory is that the Chinese word for goldfish is similar to his legal Korean name: Jīnyú and Jinwoo. Regardless, it's definitely an interesting animal to pick.
4. Tag
This member of Golden Child's name may look strange at first, but it actually makes sense. "Tag" comes from the second half of his legal first name, Youngtaek ("Taek" in Korean sounds extremely similar to "Tag"). For English speakers, however, it can sound a little weird.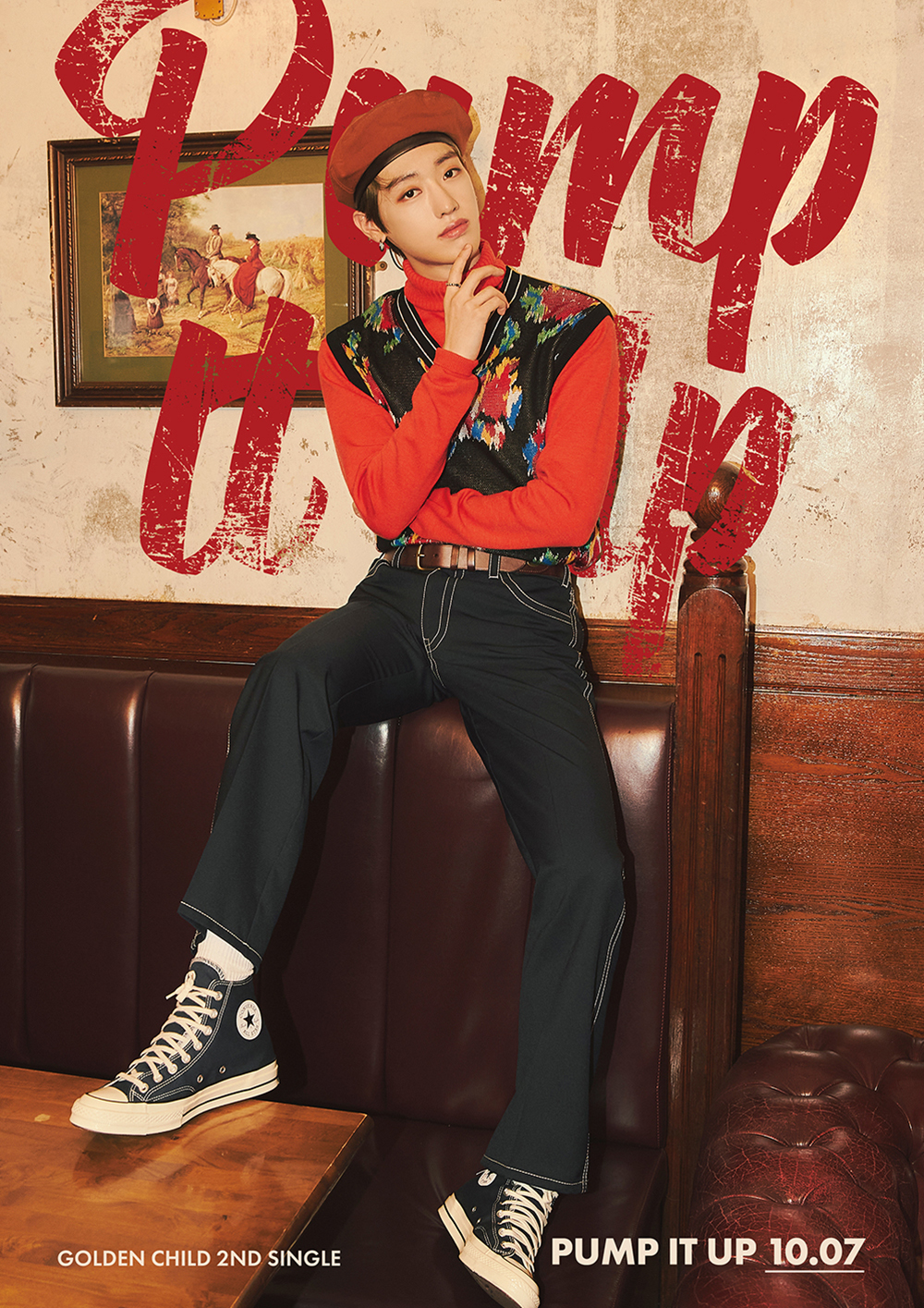 5. Qri
T-ARA member Qri doesn't have a bad name… unless you're an English speaker. How have you been pronouncing it in your head so far? Kree? Cry? No, it's pronounced Kyu-ree. Supposedly it either is a mash-up between the words "cute" and "pretty" or just a version of "cutie". The sentiment is there, but the romanization makes it confusing. Maybe a hyphen would've helped?
6. Zinger
This former Secret member has since changed her stage name to her real name, Hana, but she started out as Zinger. Supposedly, she named herself this after the Pussycat Dolls singer Nicole Scherzinger. Some fans have since associated it with the KFC chicken sandwich "Zinger" and the fact that zinger is an English word used for something shocking or witty. It's an interesting name, but doesn't quite hit the mark.
7. Typhoon Jay, Rose Minwoo, Attack Jungwoo, X-Mas Jungmo
This SM Entertainment visual-kei-esque rock band's name was an acronym of their strange stage names Typhoon, Rose, Attack, and X-Mas. If that wasn't bad enough, no one even knows an explanation for these names. So, let's all just enjoy the fact that someone was actually named Attack…
8. L:ambda
AlphaBAT is a group whose members are all named after Greek letters. This sounds perfectly fine in concept, but it seems YUB Entertainment forgot that once you get past the common letters, the Greek alphabet starts to sound weird.
Lambda happens to be the 11th letter of the Greek alphabet and looks like this: λ. It's not the worst, but with so many other better sounding letters (like alpha and zeta) it's just hard to see why they would pick lambda.
9. Uto and Pia
EXO's Baekhyun and Chanyeol were actually supposed to have corresponding names. Baekhyun as Uto and Chanyeol as Pia, together forming Utopia. It's an adorable concept and some fans still use it as a combination of their names to this day. Just… when they are separated it doesn't sound nearly as nice.
10. Kazoo
Eunbi from IZ*ONE was actually formerly known as Kazoo when she was in the group Ye-A. It is unclear why she was named that, but it probably just has an interesting sound to Korean audiences. For those who don't know, a kazoo is an instrument that kind of sounds like buzzing.
11. Crooge
A former member of A.Cian under Wings Entertainment was named Crooge. Yes, Crooge. No one knows why this name was thought of but it sounds reminiscent of Scrooge from A Christmas Carol and The Croods movie. It's just harsh.
12. H.O and Moos
Former members of now-disbanded Madtown from GNI Entertainment have been given some unfortunate names. While seemingly innocent (H.O being the last syllable of his name and Moos being a mystery), to English speakers, these names are weird. "Moo" is the sound a cow makes and H.O, well… isn't taken very well.
13. Wormboy
This last idol was a member from the group UglyPumpkin from GF Entertainment. Virtually unknown, this group debuted in 2014 and possibly disbanded in 2015. That is all the information known about this group. Well, that and the fact that one of their member's names was Wormboy. He truly takes the cake for strange K-Pop names.
Share This Post