These 5 Celebrities Have The Most Hilarious Relationships With Their Managers
Their relationships can be made into a sitcom!
While some celebrities prefer to keep their relationships with their managers professional, some prefer to work with their friends. And then there are the celebrities that are so close with their managers, you can probably film a sitcom out of their relationship! Let's take a look at a few of these star x manager pairings.
1. Park Myung Soo
Park Myung Soo and former manager Jung Suk Kwon have known each other for over 20 years, and are close friends. The two are so close, it's almost like Jung Suk Kwon can read his client's mind!
2. Yoo Byung Jae
Rising comedian Yoo Byung Jae has been friends with his manager for over 10 years. The two live together, eat together, dance together, and even share underwear! They are so close, many people think they are a married couple.
3. IU
IU and her manager have been working together for over 6 years. More like an older brother – younger sister relationship, her manager will not hesitate to scold IU if he feels she made a mistake!
4. Goo Hara
You know a manager is close with their client when they can dance together. When Goo Hara asked her manager to dance along with her, he did not hesitate. He stepped up and proved that he would even embarrass himself for their friendship.
5. Jung Joon Young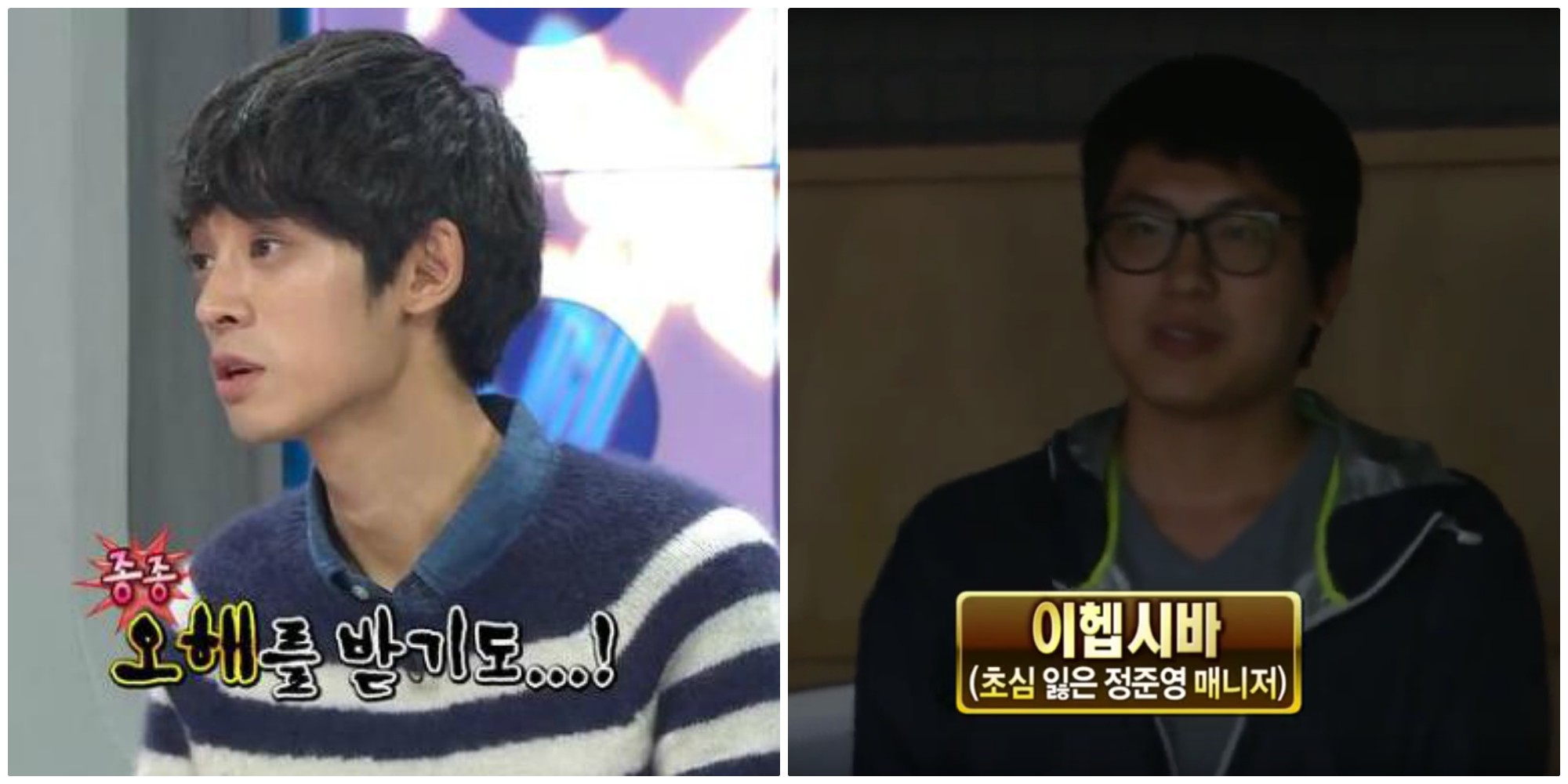 Before the two even started working together, singer Jung Joon Young and his manager, Lee Hephzi-ba, were long-time friends.  Called Shi-ba for short, people often get offended when Jung Joon Young calls his manager-friend because his name sounds similar to the Korean F-word!
Share This Post