10 Times BTS Didn't Give A F*ck About Fashion's Gender Norms
From skirts to corsets, BTS wears whatever BTS likes.
Over the years, BTS have worn countless gender-defying outfits. Here are just 10 of the many times the members wore traditionally female clothing.
1. The "Black Swan" corsets for MAP OF THE SOUL: 7

Corsets are only for women? BTS says no! Jimin and Jungkook wore matching, leather corsets for Version 2 of the MAP OF THE SOUL: 7 concept photos. They also wore them in the official "Black Swan" MV.
2. Going pink for MAP OF THE SOUL: Persona

Pink is a stereotypical "girl" color, but that didn't stop BTS from making their album four aesthetically-pleasing shades of pink.
They also wore pink outfits for the "Boy With Luv" MV, promotions, and performances.
3. The LOVE YOURSELF: Answer (Version S) concept outfits
From ruffles to gems, these outfits (inspired by various pop icons) go against the grain of men's fashion. They're flamboyant, colorful, and as unique as BTS themselves.
J-Hope's outfit, in particular, says FU to fashion gender norms with its satin blouse, half-skirt, and lace socks.
4. Singles
In a pictorial for Singles Magazine, BTS wore traditionally female clothes, including fishnets, skirts, corsets, chokers, and stockings!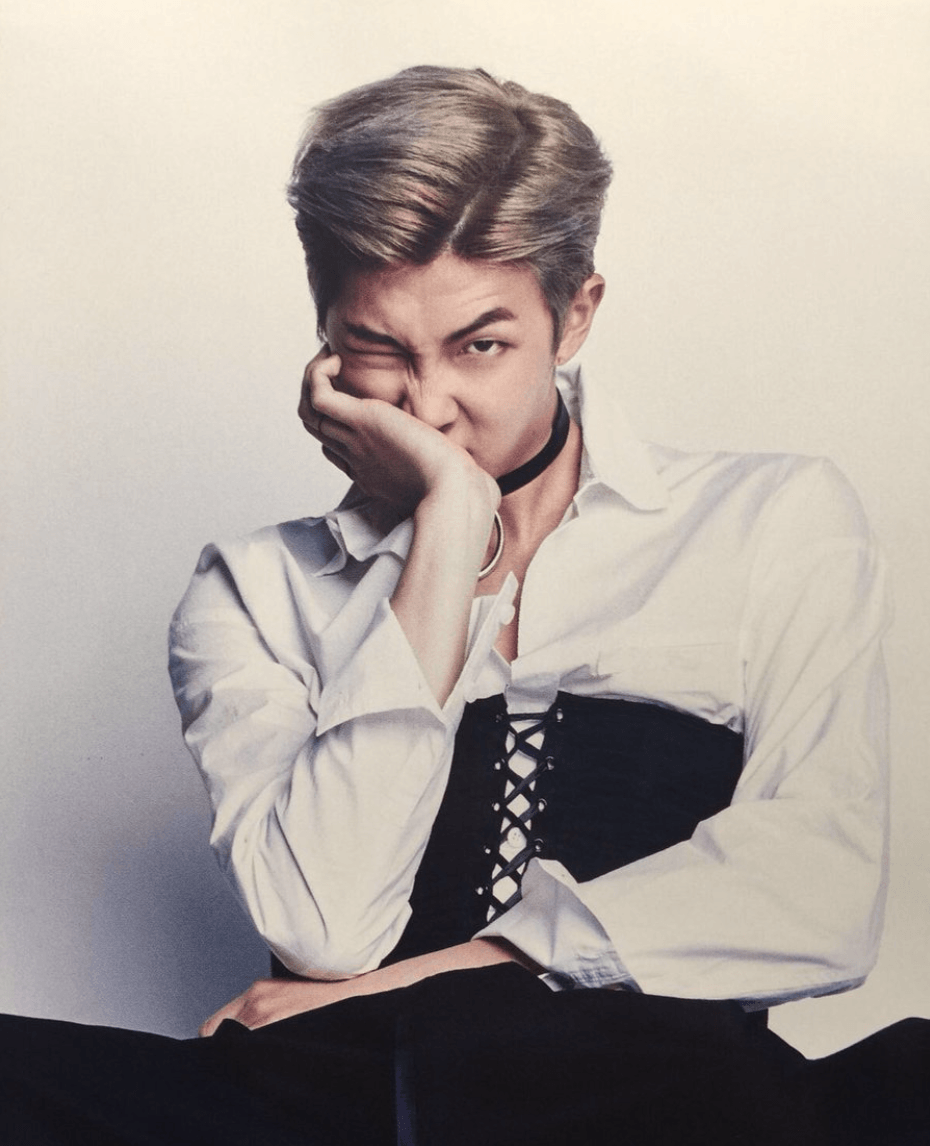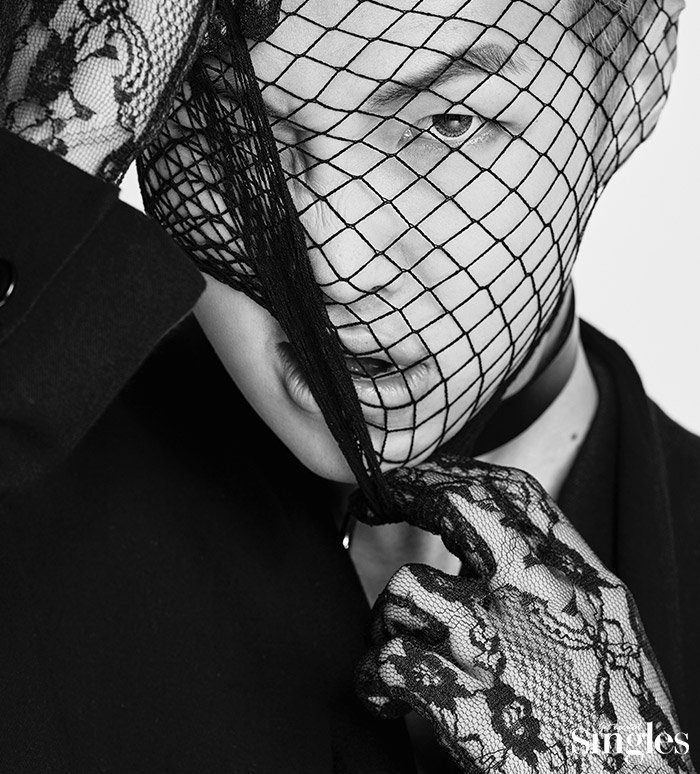 5. Suga's shoes
For Version 4 of the MAP OF THE SOUL: Persona concept photos, Suga wore women's GUCCI sneakers.
You know what they say. If the shoe fits, wear it!
6. V's street fashion
Whether it's a concept outfit or just regular wear, V isn't afraid to dress outside the box. This skirt-leggings combo is casual, yet stylish.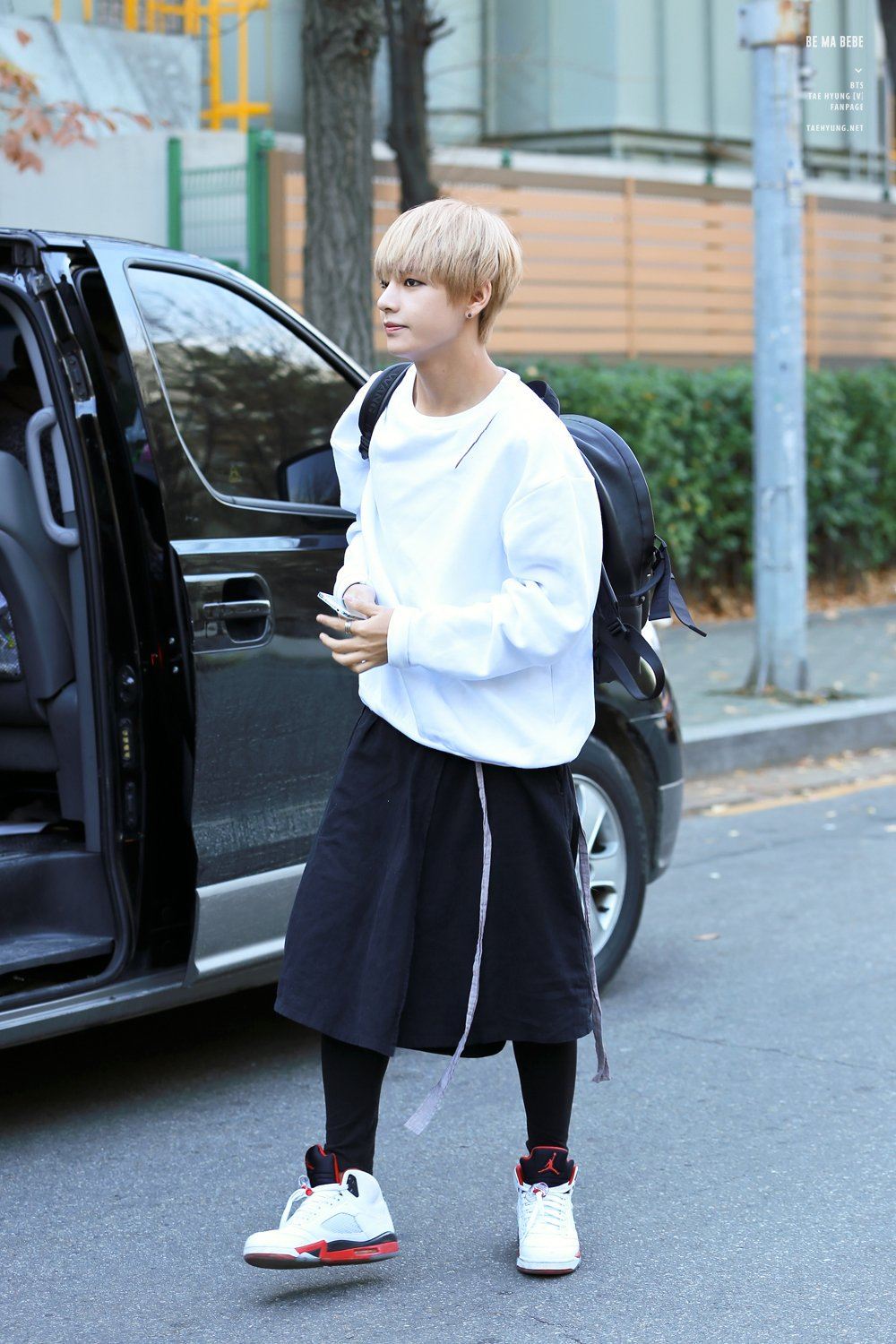 7. RM airport fashion
Like V, gender norms don't keep RM from wearing what he likes, including skirts.
8. Jimin's earrings
Dangling, bejeweled earrings are usually considered female accessories, but labels are just that — labels. The moment a man (or in Jimin's case, a very, very handsome man) puts on "women's" earrings, they become men's earrings because a man is wearing them. Makes sense, right?
9. J-Hope's bags
Many men opt to stuff the pockets of their pants and jackets to avoid carrying a purse or satchel. J-Hope, on the other hand, has embraced purses, satchels, and bags that could be considered feminine. They match his outfits and give him added storage space, so it's a win-win.
10. When Jungkook gave his opinion about gender in fashion
Vanity Fair magazine included this group photo with a quote from each member. When asked what "great style" is, Jungkook said, "Wearing anything you like, regardless of gender." 
Share This Post