Lee Hongki reacts to fan throwing her bra onstage during concert
At a recent concert, one female fan decided to throw her undergarment onstage causing Lee Hongki to give a hilarious reaction.
On Instiz, a netizen published a post titled "A fan threw her undergarment at a concert, idol's reaction ㅋㅋㅋ," and wrote, "A foreign fan threw her undergarment onstage. Lee Hongki's reaction ㅋㅋㅋㅋ".
What looks to be a yellow bikini top, Lee Hongki decides against just leaving it onstage and picks up the undergarment, holding it up to his chest causing fans to laugh.
This type of action – fans throwing their undergarment onstage – has occurred during K-Pop stages before with the KBS Music Bank in Mexico concert needing to briefly halt the event, warning the audience to stop before resuming.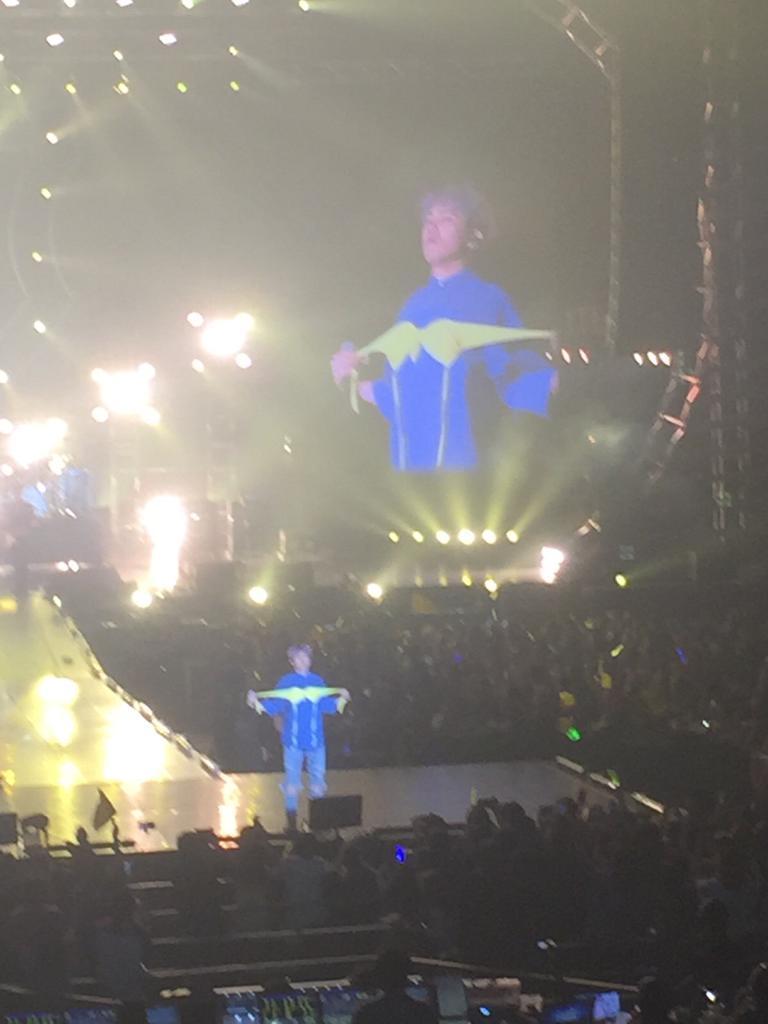 ---
NETIZEN REACTIONS
Koreaboo has collected reactions from Netizens who commented on the original article from our Korean source. The below comments are the most popular comments at the time of this article being published.
---
ㅋㅋㅋㅋㅋㅋㅋㅋㅋㅋ so funny
Of course Lee Hong kiㅋㅋㅋㅋㅋㅋㅋㅋㅋㅋㅋㅋㅋㅋㅋㅋㅋㅋㅋㅋㅋㅋㅋㅋㅋㅋㅋ
Such a Hong Ki thing to do 
ㅋㅋㅋㅋㅋㅋㅋㅋㅋㅋㅋㅋㅋㅋㅋㅋㅋㅋㅋㅋㅋㅋ what is he doingㅋㅋㅋㅋㅋㅋㅋㅋㅋㅋㅋㅋㅋㅋㅋㅋㅋㅋㅋㅋㅋㅋㅋㅋㅋㅋㅋㅋㅋㅋㅋㅋㅌㅌㅌㅌㅋㅋㅋㅋㅋㅋㅌㅌㅋㅌ

Wonder why they threw it.

It's a common culture in South America! They throw it on to show that they are enjoying the show 100%. They rarely throw on what they were wearing but buy new ones. At Super Junior concerts, they throw blue underwear on stage. Since that bra is yellow I would imagine the fan prepared it in advance since FT Island's color is yellow

The comments explained what happened so perfectly!
Source: Instiz
Share This Post