Oh My Girl's denial into the U.S. goes viral and hits international news
Oh My Girl's recent denial into the U.S. from the Los Angeles International airport (LAX) has hit international news and has gone viral as international netizens react to the news.
International news media who has covered the story include the BBC, Billboard, the DailyMail, the Los Angeles Times, the New York Daily News, and more with the news trending on Facebook as well.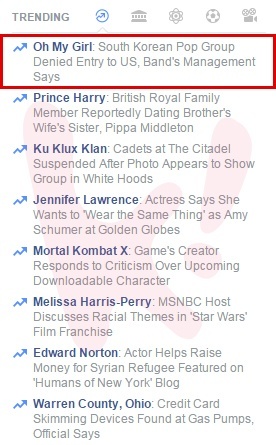 On December 9th (PST), Oh My Girl landed at LAX with a schedule to not only attend and perform at an event on the 19th (Unforgettable 2015) but also had a photoshoot to complete for an upcoming album. However, reports initially revealed that girls were detained at customs for over 10 hours with the most updated news from WM Entertainment revealing they were actually detained for over 15 hours. The agency reveals that this was due to the large amount of props and clothing needed for their photoshoot.
According to WM Entertainment, both the girl group and staff passed immigration but were stopped at customs after being asked what their relationship were to one another. The agency continues, "One of the staff said (as is accepted in Korean culture) 'sister.' The word sister caused misunderstandings and led them to pay attention to their stage outfits and props. Due to the fact that escorts is a large issue, they suspected that the girls (due to their young age) may be involved in the industry."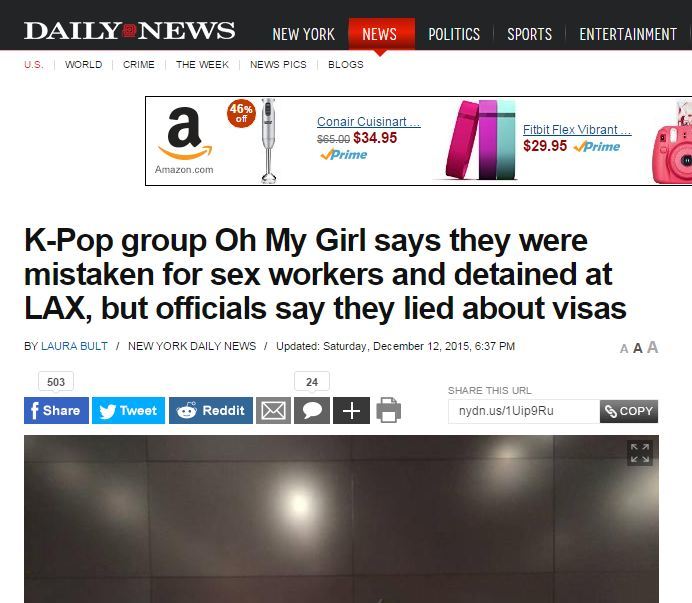 However, there were hints that the group may have also had issues with their visas with the LA Times writing that a spokesman for the U.S. Customs and Border that they could not comment on that particular issue as the "Privacy Act prevents CBP from disclosing arrival/departure records of international travelers."
Additionally, sources from the NY Daily says that Oh My Girl and staff lied about their reasons for being in the country and that they were simply visiting instead of performing in the country for which there are different visas for both.
"They misrepresented themselves. In the baggage inspections they found all the props and equipment they used to perform. They finally confessed that they were coming to perform."
The source further emphasizes that the 15 hour "detainment" included their wait for the next flight out to South Korea.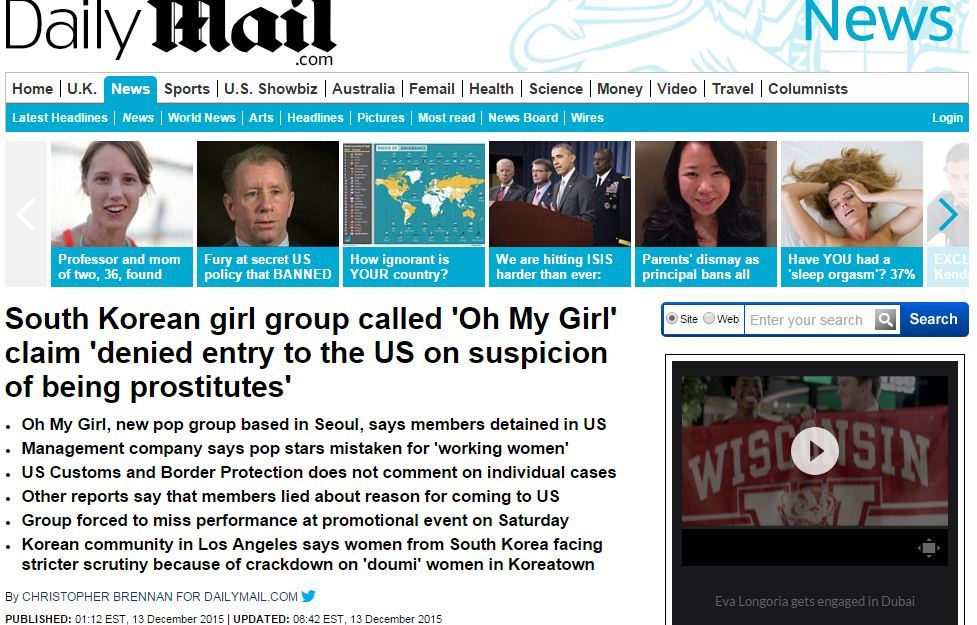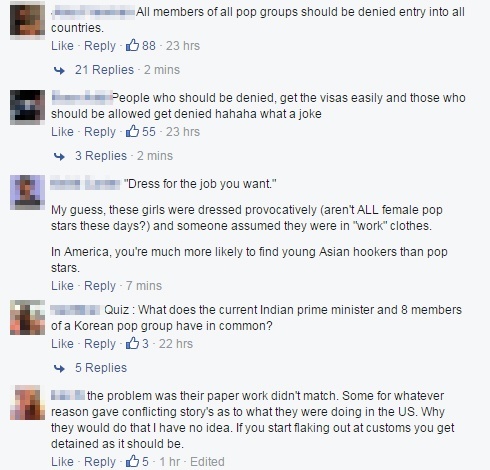 Share This Post