2NE1's "Goodbye" Hits #1 In Worldwide Digital Song Sales
The members of 2NE1 may have said their goodbyes, but their impact continues to be felt as they top another worldwide chart with their final single.
2NE1 released their final single "Goodbye" on January 20 and the song has taken #1 on Billboard's World Digital Song Sales chart! This is, in fact, the third time 2NE1 has topped this chart; "I am the Best" held the #1 spot twice, once October 11, 2014, and then again on February 14, 2015. 2NE1 is the only group in Korean history to hold the #1 position on the World Digital Song Sales chart. In fact, the only other Korean artist who was able to take the top spot was PSY when the "Gangnam Style" craze swept the entire world.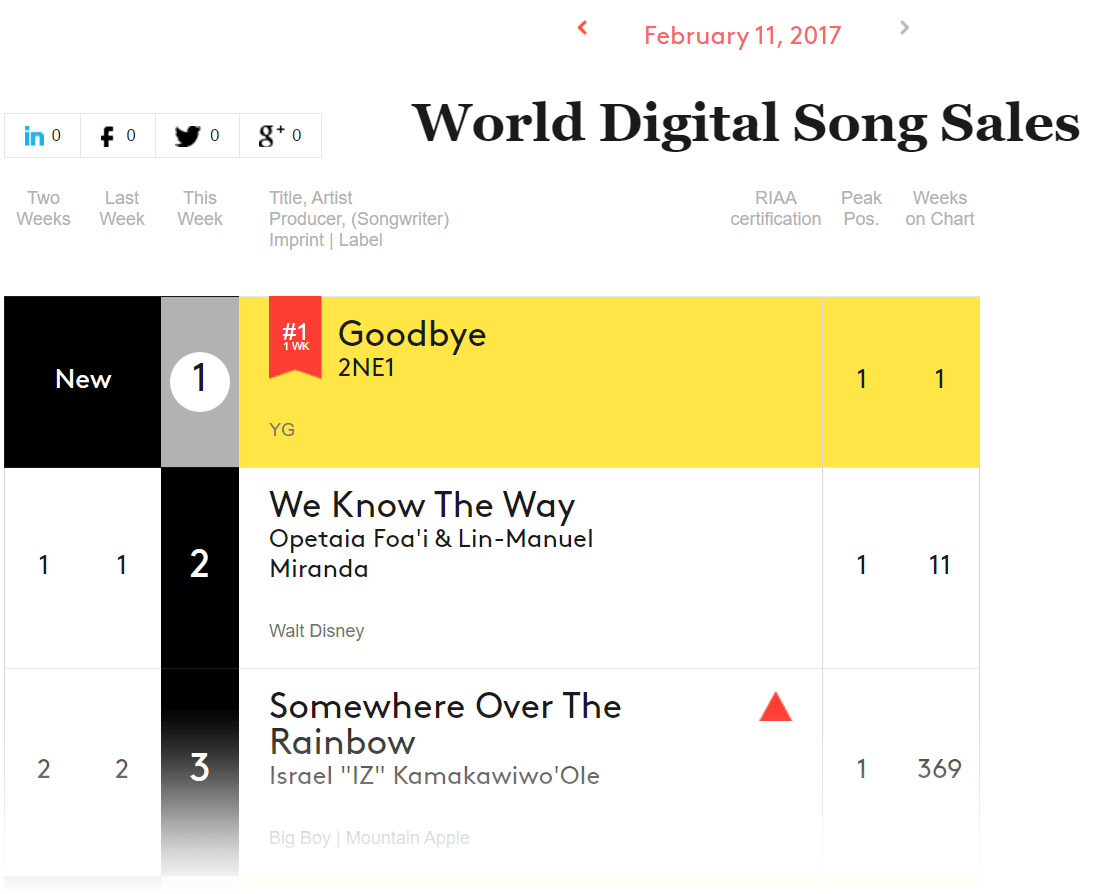 2NE1's last single was their final gift to their fans and Steven Universe artist Jane Bak even paid tribute to them in one of her drawings. Listen to their farewell song below:
Source: Billboard
Share This Post