2NE1's CL spotted on Fox News segment and Russia's "Hello Magazine" article on "TIME 100" poll
With the recent TIME 100 online poll heated with Russia's leader Vladimir Putin and Korean artist CL of 2NE1 leading with a mere .1% of each other, the two have appeared in the local media.
Closed on April 10th at midnight EST, Vladimir Putin has been pushed ahead of CL, who has been leading since the readers' poll opened, by .1%.
This amazing race to the top has been recently covered by Fox News, whose segment was captured by a local K-pop fan (svehun) and posted on their Twitter account to share with fellow peers. Not only does CL appear in the segment, the percentage of the poll was also captured with the Vladimir Putin with 6.2%, CL with 6.1%, and Lady Gaga with 2.6%.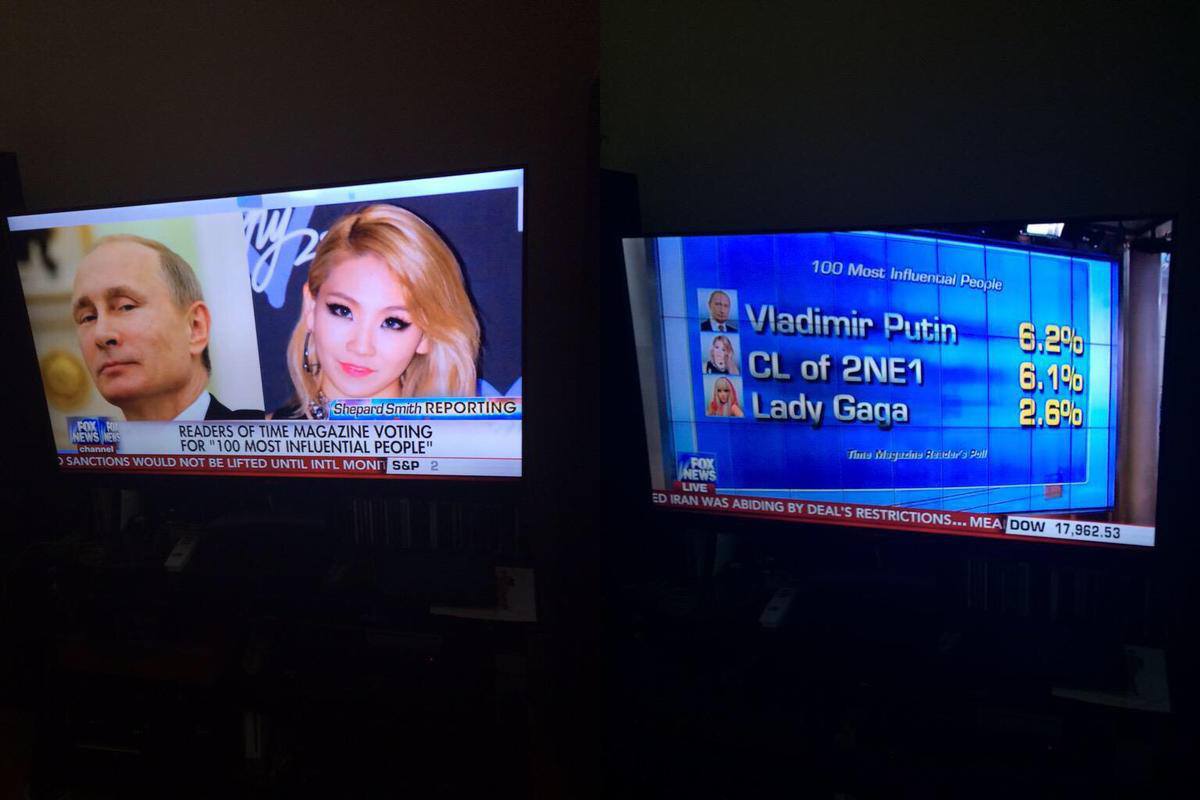 But Americans were not the only one to cover this news. Russian online publisher Hello Magazine posted a "10 Facts About Singer Lee Chae Rin" list on April 8th, information on the Korean artist collected from their search on the internet. This allowed readers to be familiar with this K-pop star who was leading ahead of their leader in the TIME 100 readers poll.
In the intro paragraph of their article, the publishing site goes on to relay their surprise that the two leading people of the TIME 100 poll is a Korean singer and a president, who has on the other hand done so much in his life, and wrote, "…it will go down as unexpected, not to say absurd." 
In addition, many fans have voiced that CL has been spotted on Russian news as well.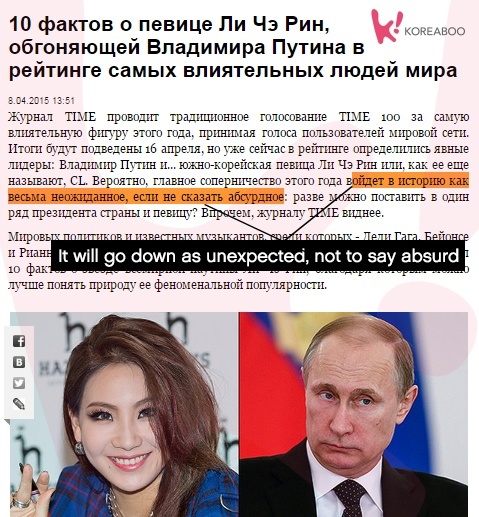 Share This Post