2NE1's Minzy to perform "Happen Ending" with Epik High
On November 5th, it was announced that Minzy would be the next YG artist to be perform "Happen Ending" with Epik High! The 2NE1 singer will be performing the song on the next episode of Inkigayo. 
YG Entertainment has become a big fan of collaborations recently! After enlisting the help of Akdong Musician's Suhyun and Lee Hi on their first few rounds of promotions for "Happen Ending", Epik High has selected Minzy as the third artist to promote with them on this week's Inkigayo performance.
"Happen Ending" has been an incredibly popular song, even winning #1 on M! Countdown on October 30th, and the addition of a popular singer like Minzy can only add to its popularity.
Epik High has been preparing for their first concert in 5 years and Tablo has been sharing his anticipation by taking fans behind the scenes with Instagram posts. Parade 2014 even extended into a domestic tour and has added some more dates and locations! Meanwhile, Minzy made a guest appearance as a judge on October 30th's episode of Mix & Match.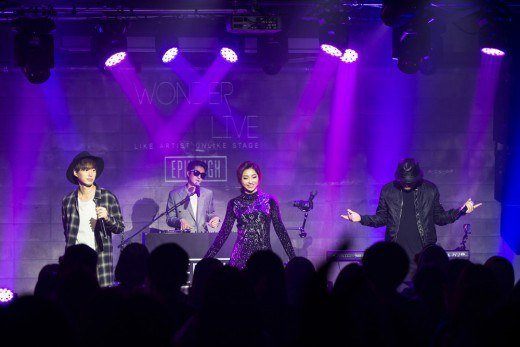 Source: TV Report
Share This Post