Actor Yoo Ah In Views Sulli As An Icon Of The New Generation In Heartfelt Message
Yoo Ah In hopes Sulli's name will not go in vain.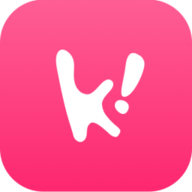 Amidst the numerous messages of celebrities expressing their sorrow towards Sulli's passing, actor Yoo Ah In's heartfelt message on Instagram has been receiving much attention online.
The Instagram post seemed to have been written over a course of several days. The post read,
Sulli has passed. Her real name is Jin Ri, Choi Jinri. I met her a couple of times for work, and I was just another colleague who called her Sulli instead of Jinri.

She was an icon. Some put her down and didn't like her, but I thought she was a hero. An icon of the new generation who was fearless in her freedom of self-expression. A winner who happily outed the antiquated ideas of ethics. An angel to save young sheep who were caught being indecisive between nosiness and self-censorship.

I liked everything about her. Her angel-like smile, of course, but also her bearing, refusing to wear the uniform mask expected of her at places like brand events. I liked her confidence, fearlessly putting her hand on my waist to pose for a photo, even though I was surrounded by controversy. She was someone with a pure soul, who had no choice but to wear the mask of 'Sulli.' Just like how everyone lives with a burdensome name, so did Sulli. She lived an inspiring life, with a bravery that no one can rival.

At times, I deceived her. I was one of the masses that had hidden behind her. It was easier being one of these masses. Teetering on the line of the boundaries that she crossed with ease, I left her alone at the edge of the cliff.

I imagined, misunderstood, and judged that existence at will. Even as I was doubting myself, I was underhanded.

There's no reason for her to be treated as a patient, or to be pushed as a hero. Not the pronoun 'she,' nor the name 'Sulli' is all of her.

Jin Ri. And her self beyond that name. Someone who resisted with her whole body, with her life, for freedom. And Jinri's truth, her heart, which goes beyond what I know by 300 million fold.

Is it true? I haven't seen a body, just a couple of articles, and I'm writing this on my own. Through the screen, through the screen.

October 14, 2019

After spending some time among others who gathered to remember Sulli, I'm on my way home. As I was internally cursing the adults that I will hate forever, that they are cowards, I asked those who have the power to change the world. To not fall into skepticism, to not give up on the world. And we joined hands, so we could think together about how we can get past the sadness of today.

The sun will rise again, and we will have to jump back into our monotonous lives. But how can yesterday and tomorrow be the same. If something that existed is gone, it's possible that something new will appear. The world has to change. It will change.

I would feel sorry if the people I loved were concerned, so I couldn't send this message to them, so I'm showing this, which I had kept to myself, to you. Don't fight. Don't place blame. I'm extending my hand and asking you, let's use the truth that Sulli showed us together. This isn't doubt. It's not hate, nor resentment. It has to be love. It must be done with love. It's what we all feel, isn't it?

October 16, 2019

I'm solemnly ask you. No one is wrong, no one is mistaken. We are all in the present, which we can only have if we do our best. Please don't place blame, don't regret, just reflect. And then extend your hand, open your heart, comfort each other, and do this together. For Sulli, who we'll never see again, let's not let her name go in vain. I love you.

 
Many celebrities have posted personal and heartfelt messages in regards to Sulli's passing. Other colleagues have also posted official announcements of cancellations or postponements of previously scheduled activities and promotions to express their condolences for Sulli.
Sulli was found in her Seongnam home on October 14 by her manager. Police later confirmed that she had passed. SM Entertainment arranged a public memorial for fans to come and express their condolences for Sulli as well.
Share This Post

Facebook

Twitter