Actress Choi Yeo Jin speaks on skinship with Jung Joon Young in upcoming Mnet drama "The Lover"
Regarding the level of skinship expected between her and Jung Joon Young for Mnet's upcoming drama The Lover, actress Choi Yeo Jin has revealed her input of acting with the rock singer.
On March 31st, a press conference was held for Mnet's next Thursday-Friday drama at the CJ E&M Center in Seoul, Mapo-gu. Alongside these two main actors, Cross Gene's Takuya, Ryu Hyun Kyung, Park Jong Hwan, Oh Jung Sae, Ha Eun Seol, Lee Jaejun, and PD Kim Tae Eun were also present, showcasing much diversity in the casting.
Speaking about her role with Jung Joon Young, Choi Yeo Jin has begun with, "I think our personalities are similar. Since he has the element of a personality that I like, I haven't had a hard time adjusting to him."
About skinship, she had continued, "Rather than the feature presentation, we had started filming the teaser first, but there was more skinship than I had thought. But Jung Joon Young is rather good at acting. He was one that became his character as soon as he came on set."
Furthermore, "I feel like I've met with an appropriate character. He had done well enough for me to quickly think that he is doing well, so there has been no hesitation.
"If you're a woman, there is an expectancy to feel shy or embarrassed when doing a rather strong role. But since the other side had been immersed with the role and had done well, I was able to naturally accustom to the role as well."
Posters have already been released a couple days back as well, showcasing a vibrant yet romantic vibe for the impending production. The drama will generally be focused on four couples varying from their 20s to 30s in age, showcasing the difficulties and charms associated with living together.
Previously, Takuya had expressed some personal difficulties regarding Korean pronunciation during the press conference as well, confessing that he wishes to, "Speak Korean comfortably like a Korean person, but it is difficult due to speech delivery and pronunciation." Nonetheless, fans have encouraged the idol as he takes on the role of acting in his first drama.
The first episode of this drama will be released on April 2nd at 11 PMKST!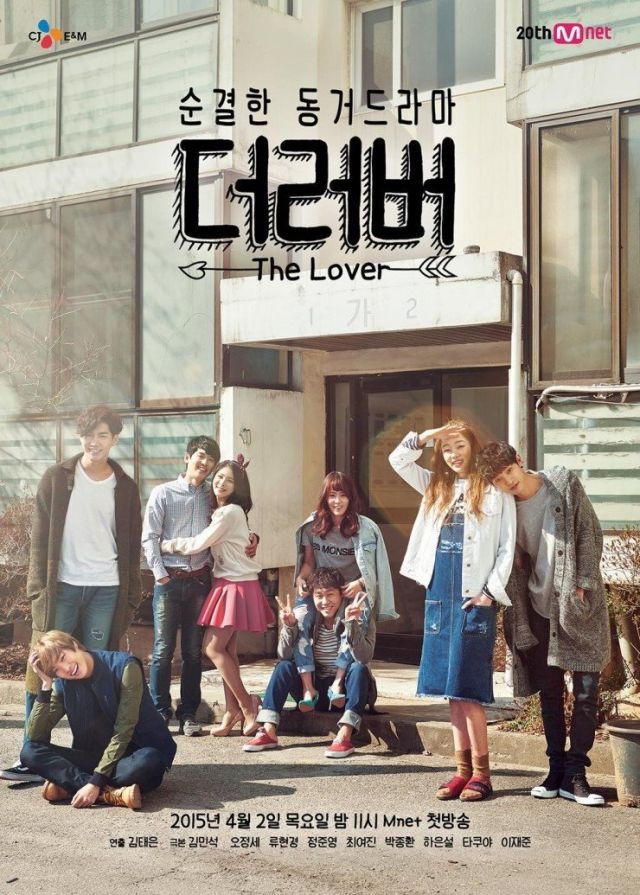 Source: Sports Hankooki, HANCINEMA, DongA and MBN
Share This Post