Ahn Jae Hyun and Goo Hye Sun's romantic guesture spotted at the airport
The adorable and recently married couple Ahn Jae Hyun and Goo Hye Sun were recently spotted at the airport, returning from an overseas trip on September 30th.
Ahn Jae Hyun took charge, leading the way as he held his wife's hand. The two were prepared for the onslaught of photographers as both wore white face masks.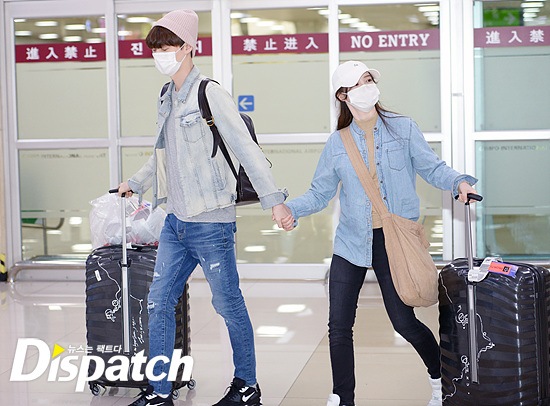 The pair wholeheartedly embraced the couple look; they had matching denim jackets and even their luggage was identical. As expected, they are still in their honeymoon phase as their wedding party was recently in May.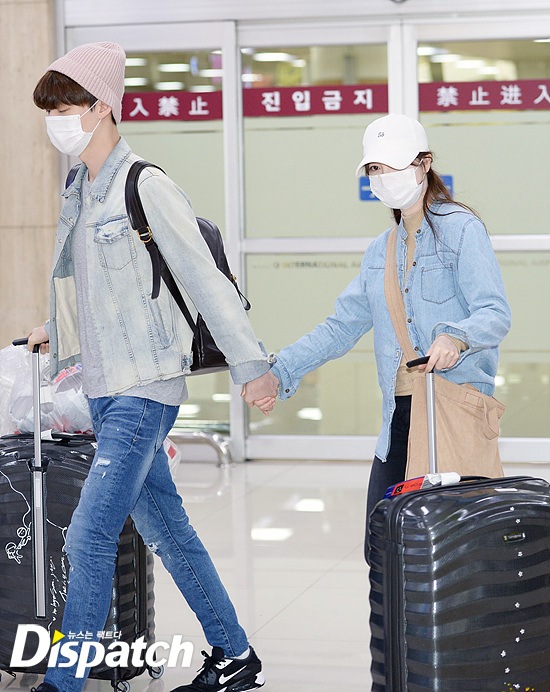 The actor was in a cheerful mood as he even threw a wink at the cameras. Goo Hye Sun closely followed from behind, seemingly not paying any attention to the photographers.
It is heartwarming to see the newlyweds so in love with each other.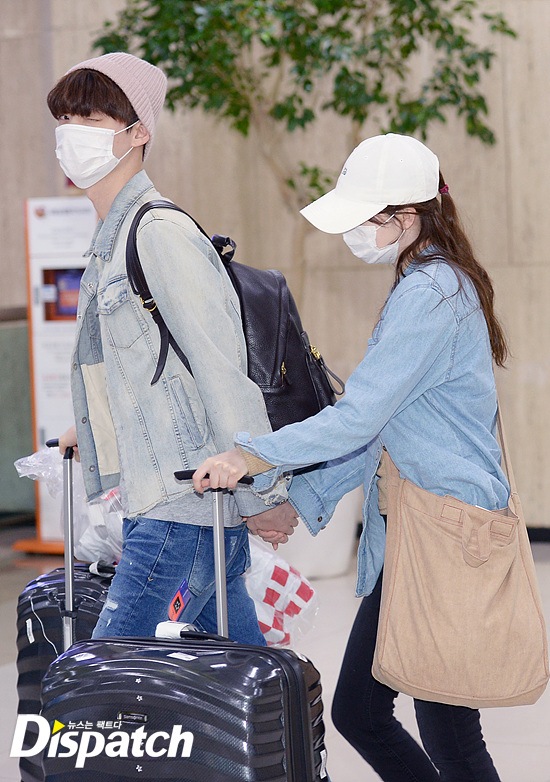 News about the couple dating was revealed in March this year, and the world has been enthralled by them after learning of Ahn Jae Hyun's romantic proposal and witnessing their dreamy couple photoshoot  for Marie Claire.
The two are still actively working despite the recent marriage; Ahn Jae Hyun's drama Cinderella and Four Knights will air its final episode in early October, and Goo Hye Sun has been providing narration for the upcoming KBS documentary series Rookie.
Source: Dispatch
Share This Post