Anti-fans terrorize Lovelyz's "A New Trilogy" album rating
After releasing their latest album A New Trilogy on April 25th, girl group Lovelyz has received a lot of praise from fans and industry experts. 
But after trying to listen to the album through online music site Melon, fans noticed that for some reason, the album only has a 3.2 out of 5 rating, which is quite low. Upon further research, many noticed that TWICE and SEVENTEEN, who also released their new albums on the same date, also suffered from low ratings as well. With such evidence, netizens suspected that the albums are all being rated poorly due to antifans giving albums low ratings without listening to the songs, explaining why there were so many low ratings so soon after the albums were officially released.
Find out what Netizens had to say about this article below!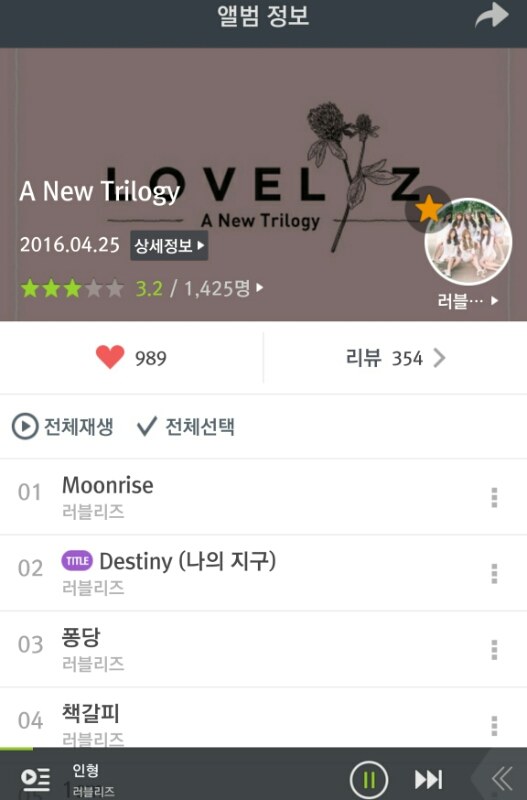 ---
NETIZEN REACTIONS
Koreaboo has collected reactions from Netizens who commented on the original article from our Korean source. The below comments are the most popular comments at the time of this article being published.
---
[+ 54, – 7] Friggin hate rating sabotages..It's not only LOVELYZ but the other two groups too….ㅋㅋㅋㅋㅋ at least LISTEN to the songs before you rate them ㅠㅠㅠ please
[+ 35, – 0] Man this sabotage is crazy. I'm a TWICE fan and I started to listen at 12:00AM on the dot and before I even got through half the song the rating was at 3.7 ㅋㅋㅋㅋㅋ
[+ 29, – 0] All of the groups that just released their song are at around 3 rating… ㅋㅋㅋㅋㅋㅋㅋㅋㅋㅋㅋ
Source: Pann
Share This Post