AOA vs EXID vs SISTAR: Who Will Grab The Title Of "K-Pop Summer Queen"?
The summer of 2016 is already heating up as several girl groups have already confirmed their comeback or have already begun their promotions.
Three girl groups who are in the center of attention are EXID, SISTAR and AOA with the latter already having begun their promotions for their title track "Good Luck." EXID, on the other hand, has already started teasing for their upcoming track while SISTAR, though confirmed, is still in the midst of preparations. Though with different release dates, these three girl groups will undoubtedly have overlapping promotions.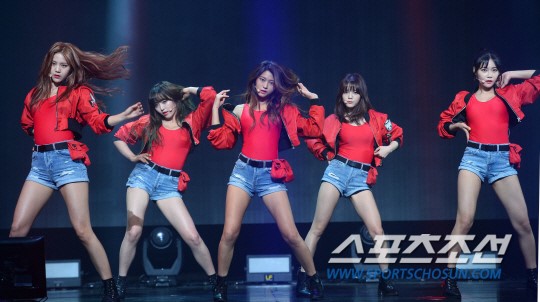 ▶ Looking to transform a misfortune into an advantage, AOA
Having been involved in a controversy soon prior to their album release date, AOA is continuing promotions with their song "Good Luck" as they aim to swim their way out of the negativity.
"Good Luck" is a danced track perfect for the beginning of the summer. The track was composed by Canadian composer Matthew Tishler with lyrics written by Innovator. With this album, AOA transformed into maritime rescue personnel, or lifeguard. "Good Luck" is filled with sexy point choreography.
But they have a big mountain to climb. AOA became the center of a history controversy after being unable to identify a historical figure in South Korean history and have been accused by the public of being ignorant. With Seolhyun and Jimin already apologizing for their mistake on air, the group once again apologized at their showcase where they shed tears.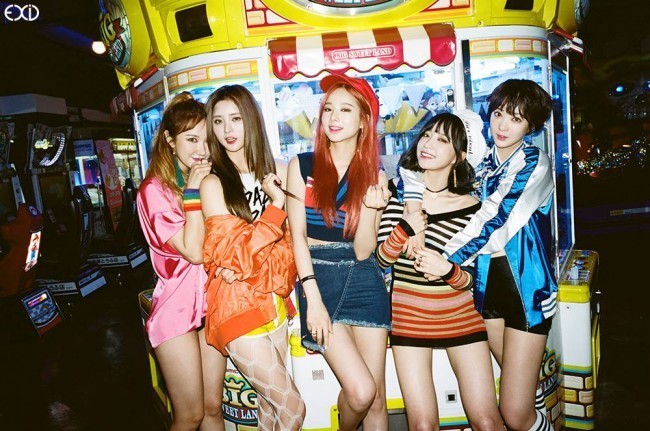 ▶ Anti-free EXID
EXID is making a comeback on June 1st. After return to the charts with their viral hit "Up & Down," EXID has released consistent hits including "Ah Yeah" and "Hot Pink." Each members then saw growth as they began to stand out to the public individually.
Hani joined SBS Baek Jong Won's Three Great Emperors as one of the MCs, producing a new character for herself nicknamed the "Meok Fairy (Eating Fairy)." Following her successful appearance on MBC's King of Masked Singer, Solji hit another all-kill on Duet Song Festival and became noted as a pilot powerhouse in the music entertainment. It has gone to the extent that if you are looking to create a new music entertainment show, recruiting Solji is a must for the pilot.
EXID will be emerging with a new comeback in June in the midst of their success. Their agency Banana Culture says, "Their new song will be completely different from 'Up & Down,' 'Ah Yeah' and 'Hot Pink.'" This has raised expectations from fans as they look forward to their new concept.
As EXID is known for having a very small group of antis, it is considered a strength. The reason for this because they are known as a group who has overcome many hardships and difficulties prior to rising to popularity.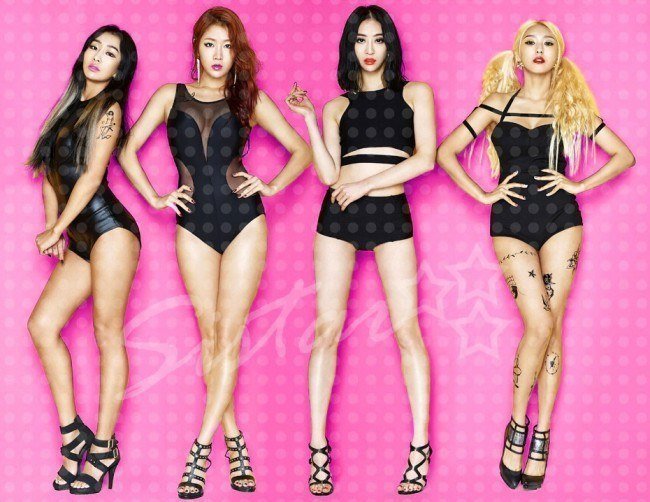 ▶ The original 'Summer Queen' SISTAR
SISTAR is already preparing for a comeback to occur as early as June and as late as July. SISTAR is the undisputed true 'Summer Queen.' Starting with their debut track "Push Push," they have since released various summer hits throughout the years including "Touch My Body," "Shake It" and "So Cool."
It is extremely clear that SISTAR has shown a strong presence during the summer where they not only show off their strong vocals but attract envy for their fit and shapely bodies. As summer is one of the seasons in which people can expose their skin a bit more, SISTAR's secret into how they manage their bodies is always a hot topic. When it comes to fashion, SISTAR is also at the center of attention during the summer.
As many people head out to vacation, releasing a good and bumping track is a great opportunity to attract new fans. Expectations are high with the news of SISTAR's impending comeback this summer.
Source: Sports Chosun
Share This Post