[★TRENDING] AOA's 8th Member…When Will She Make An Appearance?
As AOA prepares for their June 22nd comeback with "Heart Attack," a reporter calls into question if the group will ever go back to their band concept.
Hailing from FNC Entertainment which is known for their chart-topping bands such as FTISLAND and CNBLUE, it comes to no surprise that AOA (Ace of Angels) originally debuted with a band concept.
The original line-up consisted of members Jimin, Choa, Yuna, Hyejeong, Mina, Seolhyun, Chanmi, and Youkyoung, and even had two subunits: AOA-Black with Jimin, Choa, Yuna, Youkyung, Mina and AOA-White with Hyejeong, Seolhyun, Chanmi. However, the group promotes as a 7+1 group with member Youkyoung listed as "half-angel/half-mortal" since she only promotes with the group for their band concept.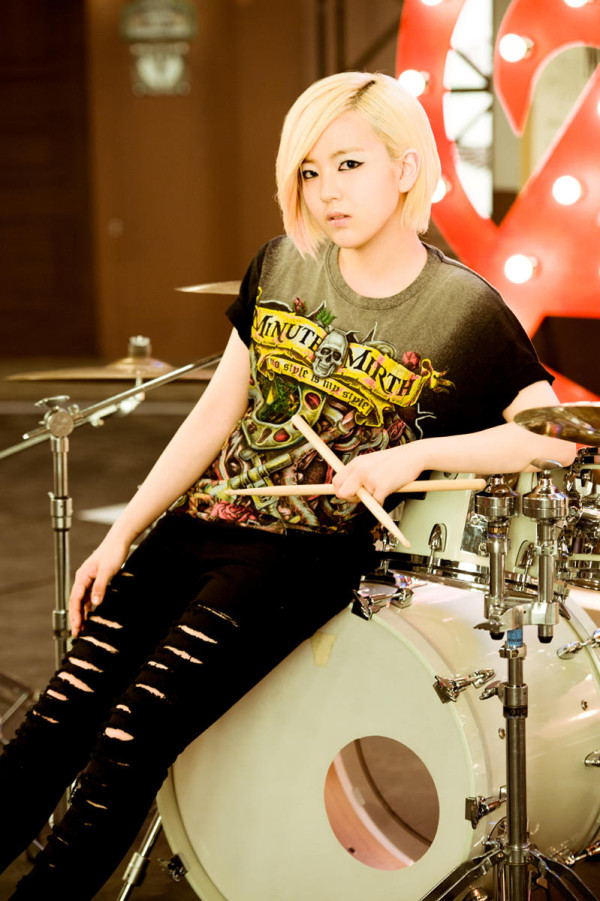 With the seven-member idol group making waves in the K-pop industry last year with their chart-topping hits "Short Hair," "Miniskirt," and "Like a Cat" and their upcoming song "Heart Attack," many are left to wonder if they will ever promote as a band again. With their last band concept comeback in 2012, the reporter questions if Youkyoung has been left behind.
Netizens quickly made their own explanations for AOA sticking with their sexy, charismatic comebacks and voiced their own observations of the music industry.
[+794, -30] This is just how the industry works. You'd think talent would be the most important overall but in the end, the most popular members are almost always the visuals.
[+729, -84] Their faces have also changed since their early band days.
[+671, -97] They all fixed their faces up a bunch aside from Seolhyun before the switch to sexy concepts. Unfortunately, sexy concepts can only get you so far.
[+36, -7] EXID may have gotten popular for their sexy concept, but they were able to prove to the public that they're talented enough to last in the industry. In AOA, Choa's really the only one known to have any talent but she's not even counted in the top tier of talented idols. Once their sexy concept has run its course, they will have nothing to go back to because the public will stop caring.
[+31, -1] Who didn't expect this [sexy concept]? No one even looked their way when they were a band but as soon as they took their clothes off and started dancing, people started noticing immediately. Would you want to go back to playing your guitar after that experience?
[+30, -2] No one cared about AOA when they were a band, so they were left with no choice. It's better to go the secure route [to popularity]. It was simply unfortunate that just as they were going to really get big, Hani appeared and blocked their chance.
[+26, -2] Choa's well known in the group but it's really Seolhyun that's carrying them
Meanwhile, the group has released comeback teasers for members Seolhyun, Choa, and Jimin as well as a video teaser that has fanboys going crazy. It was also announced that KBS has banned one of their songs "Chocolate" from broadcast.
Source: TV Daily via Naver
Share This Post