ARMYs Take Over Charlie Puth's Youtube After He Begins Following Jungkook
ARMY are taking over the YouTube video for Charlie Puth's song, "We Don't Talk Anymore" after a cover by member Jungkook went viral!
The original cover by Jungkook went viral after it was shared on BTS Twitter Page. Not only was the song shared by thousands of adoring fans, Charlie Puth himself even saw the cover! He eventually liked the tweet and followed BTS, showing his support for the group.
Now, BTS fans are showing and sharing their love of the group on the official YouTube video. Comments left by fans have been well-received by the mainstream audience, as they have been very polite and not intrusive.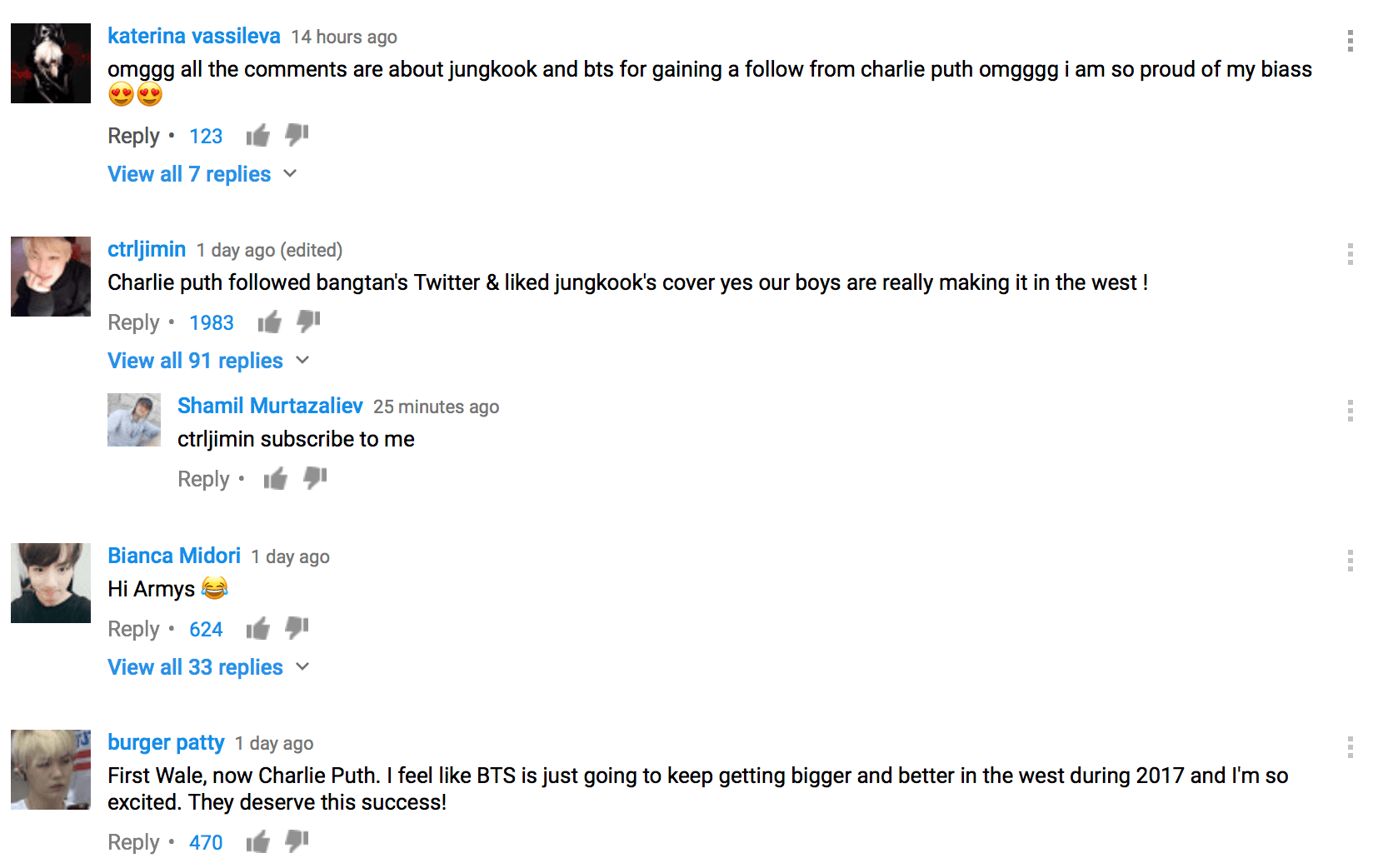 Check out the song again below if you haven't already!
#노츄#커밍순 pic.twitter.com/lRJy5FkevO

— 방탄소년단 (@BTS_twt) January 6, 2017
Share This Post