BEAST's Hyunseung under fire once more for his "insincere" apology
Jang Hyunseung's apology backfires after netizens question the sincerity of his statement following his attitude problem controversy. 
The apology was first posted by Cube Entertainment through their official homepage and SNS accounts as they attempt to respond to the many speculations involving the singer. The agency revealed that Hyunseung recognised all speculations discussed and acknowledged the repercussions brought by his attitude. The agency stated that he is currently reflecting on his actions and apologised for their own negligence towards their artist.
Jang Hyunseung also posted his own apology through their official fancafe and stated that, "I am sincerely repenting and reflection on my actions." He closed his statement by assuring his fans that he remains apologetic for his actions.
However, despite the statements, fans have expressed their doubts over the sincerity of the apology creating more fire to his controversy.
Evidences of Hyunseung's alleged attitude problem cropped up once more after he was spotted falling asleep in an interview.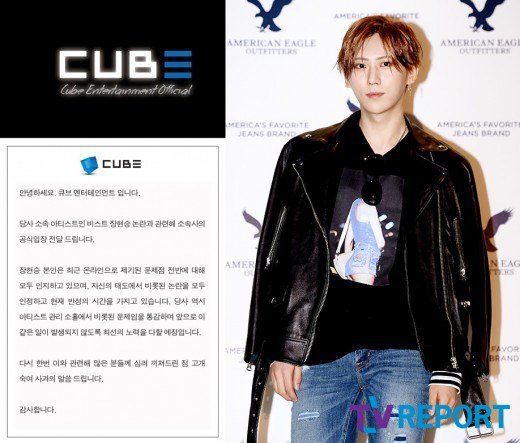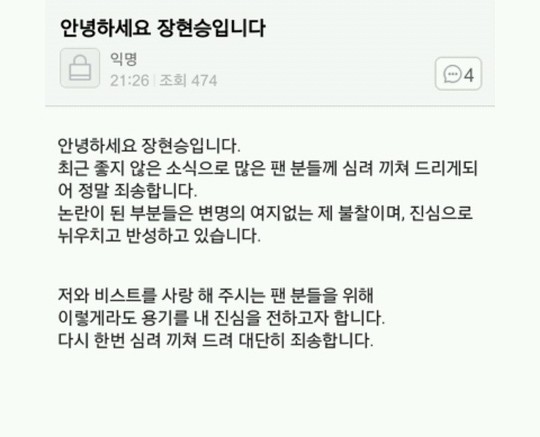 Share This Post