BIGBANG continues winning streak on music charts with "Loser" and "Bae Bae"
Eight days after the highly-anticipated comeback by BIGBANG, the group is still dominating the music charts with their tracks "Loser" and "Bae Bae"!
Within two hours of release for "Loser" and "Bae Bae" on May 1st, the two title tracks were already seen topping various music charts. Earlier this week, BIGBANG was spotted having a perfect all-kill across all 11 charts, with "Loser" ranking #1 and "Bae Bae" following just behind.
As of 7am KST on May 8th, "Loser" is still seen ranking #1 on 7 online sites, including Melon, Olleh, Genie, Mnet, Naver, Bugs, and Monkey 3. Despite dropping from the top spot at some point during their promotions, the group managed to bounce back and dominate the rankings, showcasing the popularity of the song.
It is also a popular track to be covered by fellow Korean idols with B.A.P's Daehyun giving it a shot with an acoustic cover for "LOSER."
As of now, BIGBANG is competing against strong contenders, including BOA who is back with "Who Are You," San E's "Me You" and EXID's "Ah Yeah" following closely behind.
To commemorate the celebratory event of achieving 10 million views for their "Bae Bae" music video, BIGBANG has also been releasing a series of hilarious clips for "Sticky Rice Cake," with the third video revealed on May 8th.
Up until now, the music videos for "Loser" and "Bae Bae" have reached 14.3 million and 11.7 million views respectively.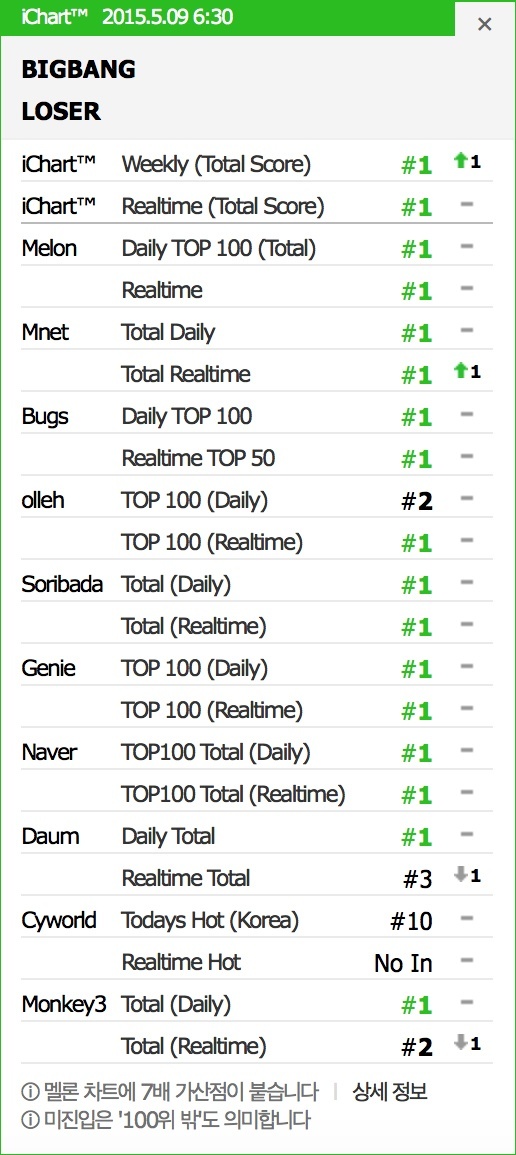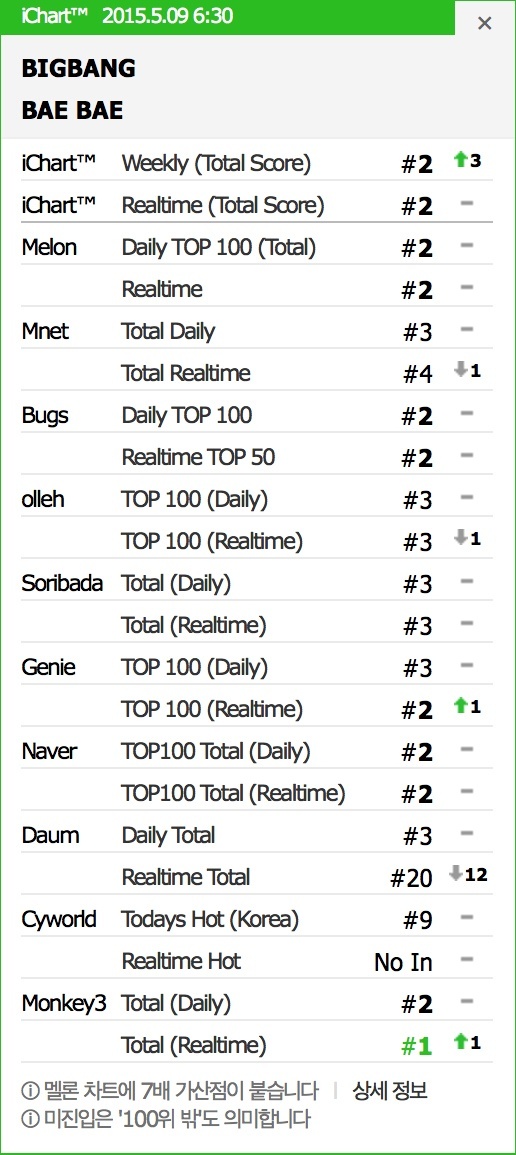 Source: Tenasia
Share This Post