[★BREAKING] Kim Hyun Joong Exposed For Lying About Drunk Driving, Video Evidence Revealed
Kim Hyun Joong is facing more controversy after video evidence of his drunk driving incident was revealed, contradicting statements by his agency.
On March 30, reports began to emerge that Kim Hyun Joong had his license suspended for  drunk driving. Kim Hyun Joong was found by police on March 26 at 2AM while stopped in the middle of the road, with a 0.075% blood alcohol level.
KeyEast Entertainment released a statement immediately after the license suspension was made public, after discussing with Kim Hyun Joong. Their statement claims that Kim Hyun Joong was asked to move his car by a parking attendant and that was the only reason he drove while drunk. They also claimed he was near a friend's house, not even 1km away.
"Early morning on March 26, Kim Hyun Joong was having a drink with his friends near his house when he was asked to move his car by a parking attendant.

Since he was practicing for his concert he had not slept for a few days. He hadn't even driven for 1km when he was stopped for driving under the influence, got tested and had his license suspended.
Regardless of the reason, Kim Hyun Joong understands that it was wrong to get behind the wheel after drinking and is reflecting on his actions. We will be careful so that this doesn't happen again."

— KeyEast Entertainment
However, CCTV footage from the incident now proves that the statement was not the entire truth and may have been a complete lie. The video shows Kim Hyun Joong approximately 3km away from his friend's house. It also shows him behind the wheel for nearly 15 minutes before police arrive.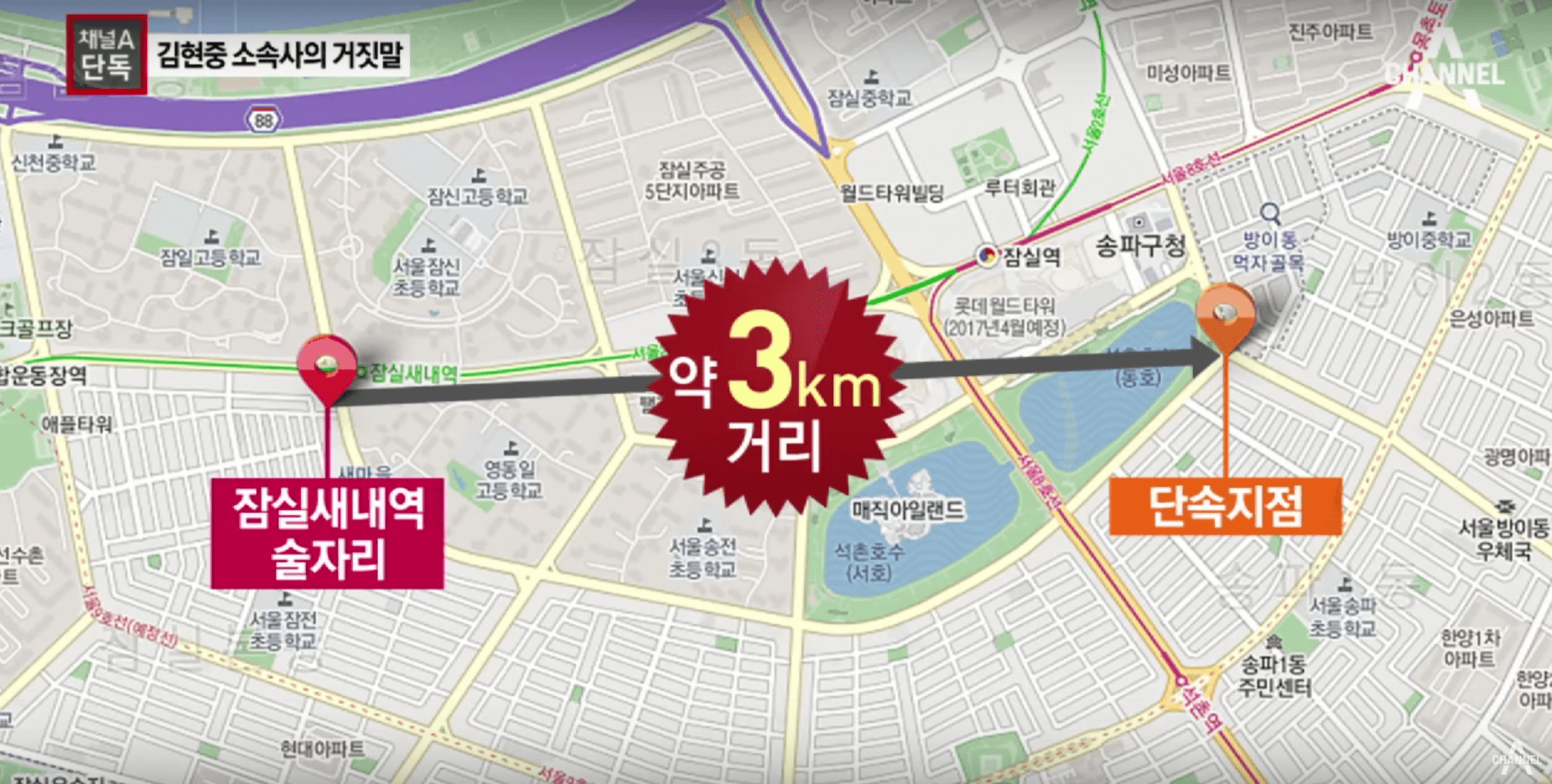 Media are now reporting that he was driving home when arrested by the police for drinking and driving. When asked about the conflicting reports and the discrepancies in their statement, KeyEast Entertainment doubled down on their original statement.
"We did not intend to make excuses for his wrongdoing. We made an explanation based on what we had confirmed at the time. As we previously stated, he acknowledges his mistake of drinking and driving and is reflecting."
— KeyEast Entertainment
While Kim Hyun Joong has not attached his name to the statements, his agency's statements make it clear they discussed this incident with him. The video below, from a news report, shows the moment when Kim Hyun Joong's car was stopped at a green light for 15 whole minutes with cars driving around him.
Source: My Daily
Share This Post