BTS Becomes The First Act In U.S. History To Occupy The Entire Top 6 Of The Digital Song Sales Chart
They're even passing the achievements of The Beatles!
BTS continues to make history step by step and today is no different. Just recently, that history includes becoming the first act in U.S. history to occupy the entire Top 6 of the Digital Sales Chart with:
#1 "Life Goes On"
#2 "Blue & Grey"
#3 "Stay"
#4 "Telepathy"
#5 "Dis-ease"
#6 "Fly to My Room"
and even "Skit" at #9.
As of November 30, they have also hit another milestone by ranking #1 in the Billboard Hot 100 with "Life Goes On". "Dynamite" also made it on the list at #3.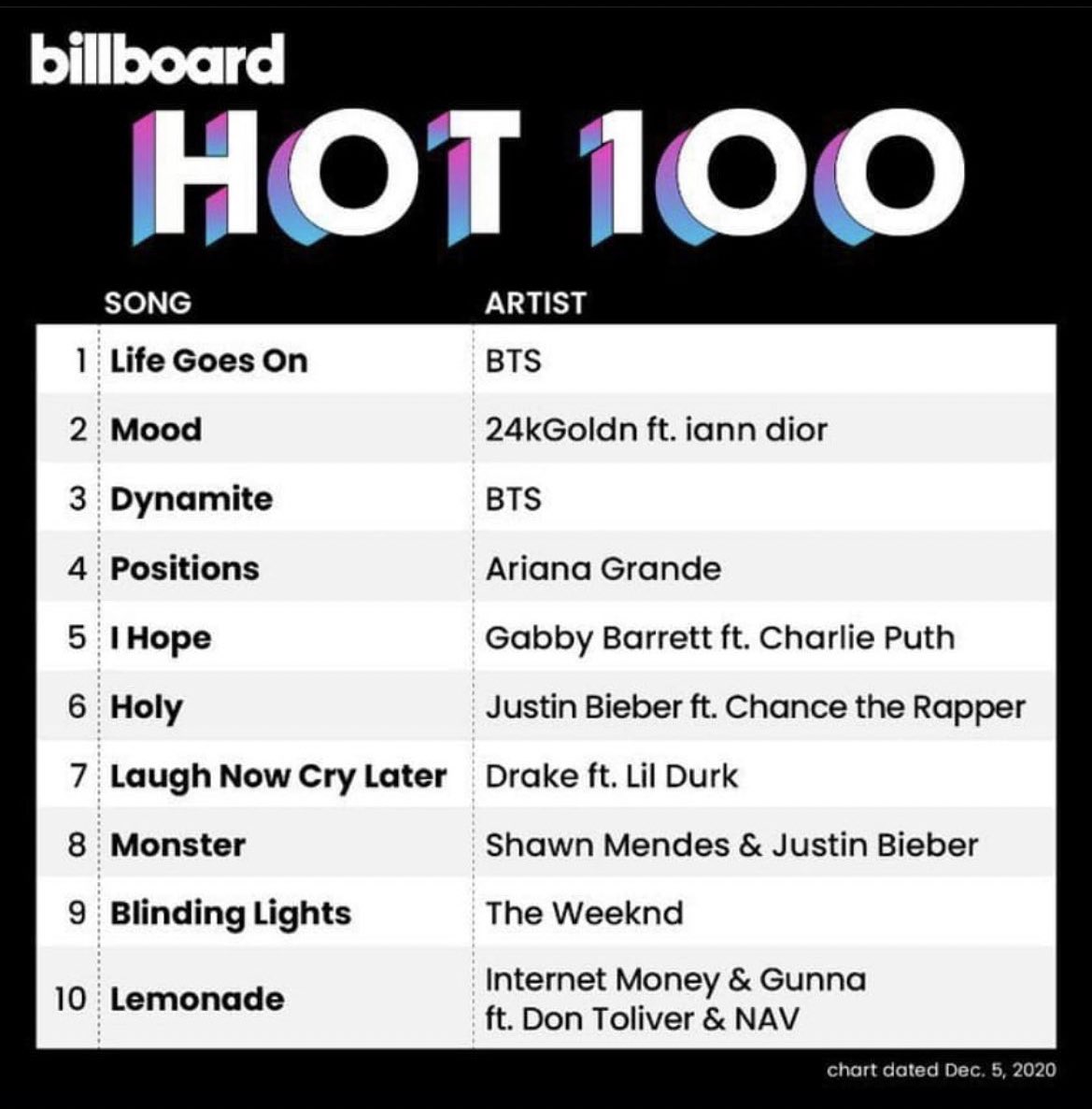 "Life Goes On" is BTS's third Hot 100 #1 ranking in just three months. This is the fastest since The Bee Gees in 1977 and The Beatles in 1964. It is the first predominately Korean song to chart at #1 in the chart's history. It's also the first non-English song to chart at #1 since Luis Fonsi and Daddy Yankee's "Despacito" in 2017.
"Life Goes On" earned 14.9 million U.S. streams and sold 150,000 in the week of November 22. It also earned 410,000 radio airplays in the same week.
Congratulations boys!
Share This Post